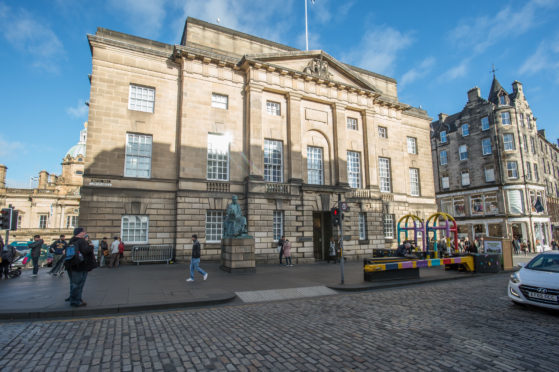 A jealous thug was jailed for 40 months yesterday after he attacked a man in his home twice on the same day – attacking him so violently he left a knife tip embedded in his arm.
George Harper left his bruised and battered victim fearing he was going to die when he returned to assault him with a knife hours after the first attack at a house in Wick.
Judge Lady Scott told Harper, 36, at the High Court in Edinburgh: "You attacked your victim twice and on the second occasion, which was planned, you used a lethal weapon.
"Your victim was fearful he was going to be killed. In the event the wounds were superficial."
The court heard that the accused's position was that the attack related to a woman that both men knew.
Advocate depute Iain McSporran said on the afternoon of December 12 last year Mr Mackinnon was attacked in his home in the town's Battery Road.
Harper punched him repeatedly before grabbing a saucepan and hitting him with it. The victim estimated that the attack lasted about 10 minutes before another man dragged Harper away.
Later in the evening, Harper told friends he was going back to attack the victim again and left armed with a knife.
Harper barged into Mr Mackinnon's house and told him: "You're getting plugged."
The victim said that Harper was "going nuts" and during the assault the tip of the blade snapped and was embedded in his arm.
Mr McSporran said: "That seemed to bring the attack with the knife to an end and the accused then picked up part of a radiator and repeatedly struck him with it."
After the second attack Harper went to a friend's house, covered in blood, and told him: "I think I've killed Ross Mackinnon."
The victim was taken to Caithness General Hospital after the assaults. He later underwent surgery to remove a piece of broken knife blade from his arm.
Defence counsel Kevin McCallum said Harper had began abusing substances at the age of 13 and in recent times had problems with heroin, diazepam and cannabis.
The defence counsel said the offences were "clearly regrettable".
Harper admitted both assaults.