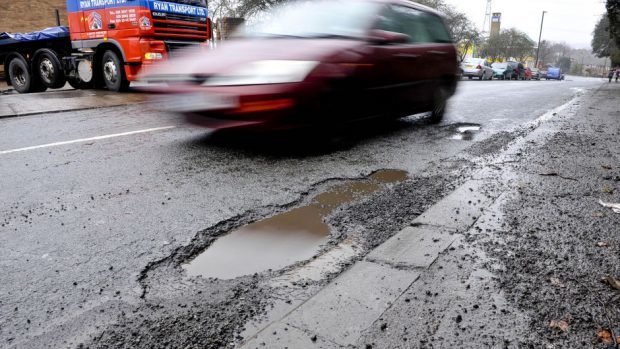 Brora residents must wait an undefined time to see repairs done on what's been branded "the worst road in Sutherland".
An area meeting yesterday heard how a residential loop comprising Victoria Drive, Muirfield Road and Muirfield Drive no longer boasts simple potholes, but complete disintegration.
Sutherland councillors learned yesterday that repair work on the street scheduled for this spring has been postponed, but the road was at the top of a 'fluid' list of priorities, depending on how roads elsewhere fare after the severe winter.
Councillor Deirdre Mackay, who lives in the area, said around 200 households were served by the road, with a large number of older residents, including people with mobility vehicles, and young families.
She said: "The road is down by three or four layers. Visible white lines are from two or three stratas ago."
Street views by Google taken in 2011 already show the surface in a poor state of repair.
Ms Mackay said: "The need for repair was raised in 2015, and has been given many different dates since then.
"Earlier this year I raised the matter with the council's director of community services, William Gilfillan.
"He wrote to all the Muirfield residents apologising for the delay and setting a repair schedule this March, April and May.
"The drainage has been carried out, but the kerbing and resurfacing haven't been done.
"Residents have demonstrated enormous patience and understanding. However enough is enough and we now need to see this road fixed without further delay.
"Customer service is very important and in this case it has simply been unacceptable."