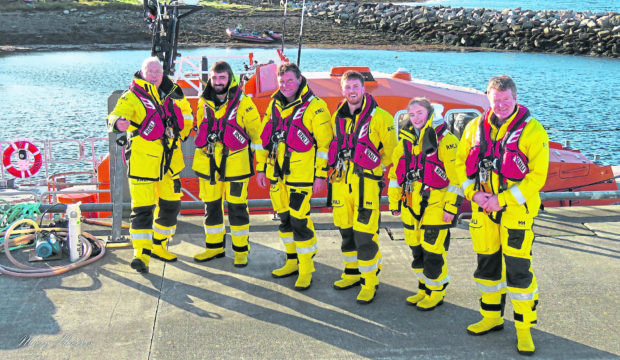 For the past 140 years, Stella Kirkpatrick's family have been risking and ultimately sacrificing their lives to save others from the dangerous waters around Orkney.
Both her grandfathers and both her great grandfathers died in service with the RNLI, while her father is the current coxswain of RNLI Longhope Lifeboat on the Orcadian island of Hoy.
---
>> Keep up to date with the latest news with The P&J newsletter
---
Now the 17-year-old Kirkwall Grammar School has joined the same crew as her father and brother and swiftly took part in her first call-out on Sunday.
The crew were undertaking a pre-exercise briefing when they were requested to launch by the coastguard and within minutes were heading out of Longhope, which has been a lifeboat community since 1874.
They were tasked to attend a dive boat in Scapa Flow where a diver was in difficulties. The situation was soon under control, the dive boat at Houton pier and medical teams on the scene.
Back at the station, Miss Kilpatrick said: "It has always been my ambition since a child to serve on the Longhope lifeboat.
"It was very exciting to be on my first exercise, which then suddenly turned into a shout.
Her mother, Karen, said: "Stella boards away at school Monday to Friday, but is available for call outs at weekends and during school holidays.
"She was very keen to join the lifeboat because of the family tradition and because she really wanted to do it. She has spent a lot of time in boats."
Miss Kilpatrick is the daughter of coxswain Kevin Kirkpatrick and sister of one of the deputy mechanics, Jack Kirkpatrick.
But she also has a strong family connection with the lifeboat which can be traced back nearly one-and-a-half centuries.
Her great-grandfather was lifeboat coxswain Dan Kirkpatrick who was lost along with the entire crew of his boat almost 50 years ago in what was one of Britain's worst lifeboat disasters.
She also lost her paternal grandfather Jack Kirkpatrick, maternal great-grandfather Robert Johnston snr and grandfather Robert Johnston, as well as her great uncles.
They were among eight men who died when the lifeboat TGB capsized after setting out to help a cargo ship adrift in a storm.
On the night of the tragedy, the Liberian-registered Irene had sent out a mayday reporting it was in trouble in a Force 9 gale, coupled with a spring tide, which led to 60ft waves. The TGB, a 47ft Watson-class lifeboat constructed of wood, went to its aid.
Radio contact was later lost and the lifeboat is believed to have been overturned by a freak wave, possibly as much as 100ft high.
When the boat was recovered, the bodies of all but one of the crew were inside the hull. The coxswain Daniel Kirkpatrick was still at the helm. His sons Ray and Jack were also aboard.
The tragedy led to research into the development of new self-righting boats.
In the run up to the 50th anniversary of the tragedy, the Longhope Lifeboat Museum Trust has launched a fundraising appeal for essential maintenance and repairs to the former lifeboat shed and slipway The trust hopes to raise a total of £30,000.
Donations can be made at www.gofundme.com/longhope-lifeboat-museum.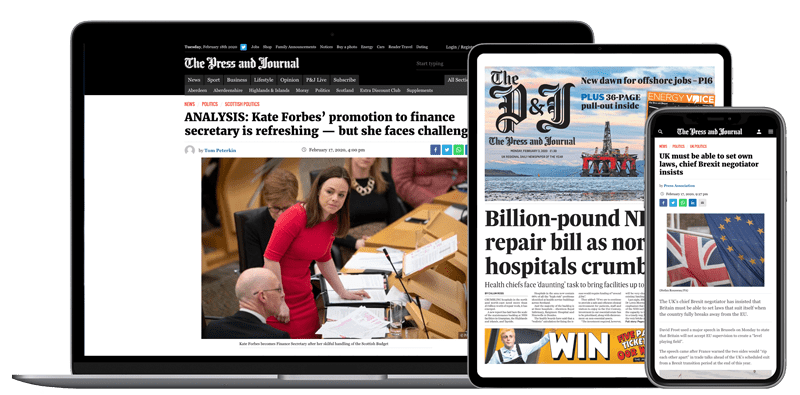 Help support quality local journalism … become a digital subscriber to The Press and Journal
For as little as £5.99 a month you can access all of our content, including Premium articles.
Subscribe