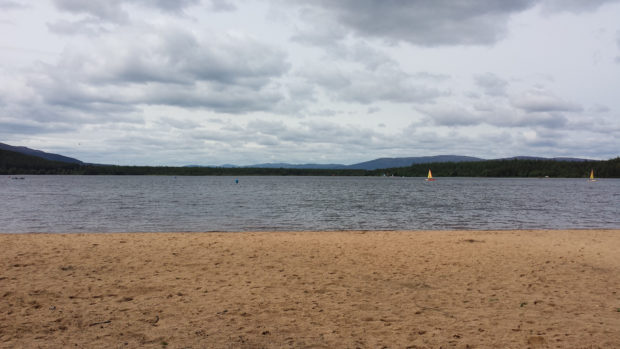 A schoolboy who got a metal detector for Christmas caused a full-scale bomb alert on a Highland beach.
Patrick McAlindon headed for Loch Morlich, near Aviemore, with his brand-new gadget on Christmas Day, and turned up a ring pull and a bottle top – standard fare for amateur detectorists.
But the seven-year-old's next find – only 15 minutes in to his search – was what looked like a cache of Second World War self-igniting phosphorus grenades known as SIPs.
When his dad, Andy, called the police they were told to get everyone back from the dig.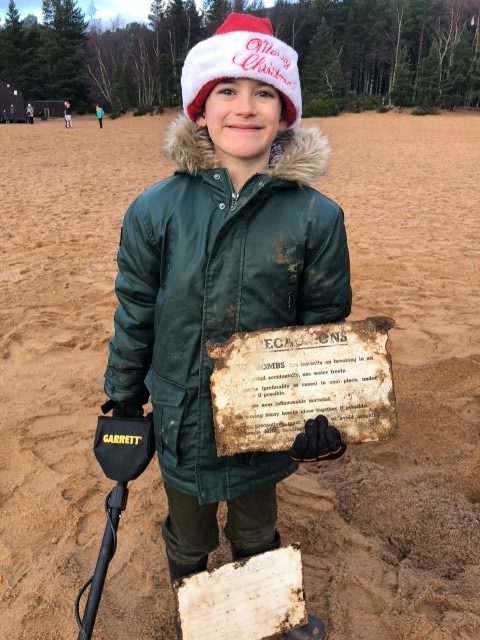 Mr McAlindon said: "They were very concerned. The beach was packed with tourists and locals out for a Christmas Day walk. The police told us to put a cordon round the hole where Patrick had been digging. We kept everyone about five meters away. The police were there in no time.
"We had just gone to the beach to try the metal detector out. Patrick's first find was an old ring pull, then an old metal bottle top. A few minutes later he came across a very high reading which nearly went off the scale on the metal detector.
"He started digging and all of a sudden, not far down, he was finding pieces of wood and then metal hinges. A little bit more digging exposed two World War Two bomb cases with warning signs. It was time to stop digging and call the police.
"They advised us to cordon off the area and keep people away from the dig.
"The police arrived with blue flashing lights on. They took photographs and sent them to the Bomb Disposal Squad in Edinburgh. After a lengthy discussion between the police and the bomb squad they decided the site was safe.
"It was an really exciting first use of Patrick's new Christmas present and it caused quite a stir on Loch Morlich beach which was packed with tourists"
Patrick, who has also starred in Outlander with other members of his family, was on holiday at Coylumbridge from Kilmalcolm in Renfrewshire.
He said: " This is the best Christmas present I've ever had. Thank you Santa. What a great day".
Police at Aviemore confirmed that Patrick and his family had done the right thing by reporting the find to them.
A police spokeswoman said: " Police were called to a beach area at Loch Morlich at around midday on Christmas Day following a report that a box had been found with what was thought to be an antique ordnance device within.
"Officers attended and enquiries were conducted at the scene. No item of concern was found or anything that posed a risk to the public".