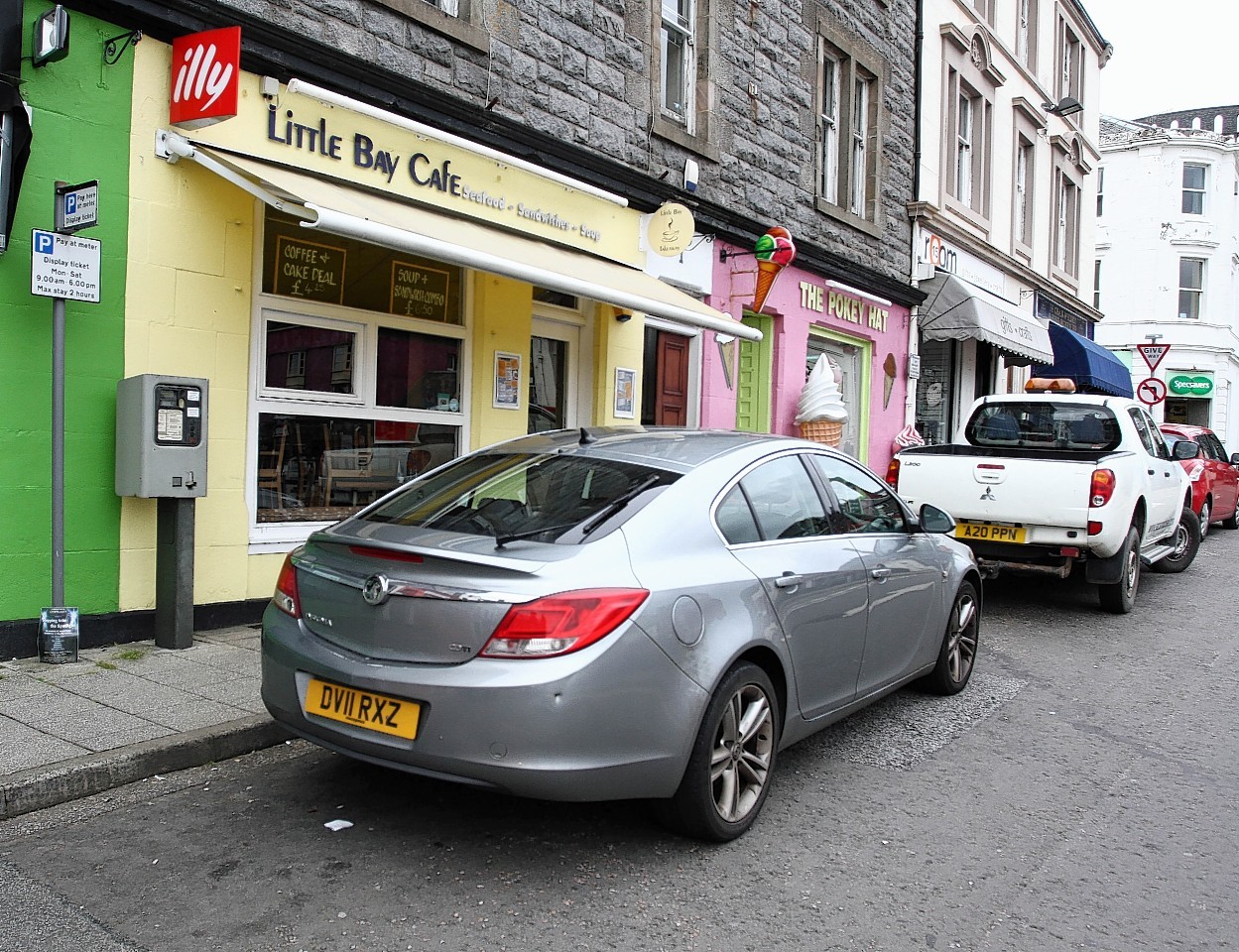 A row has erupted over the way parking enforcement is being handled by Argyll and Bute Council.
The council has employed a "light touch" approach since it assumed responsibility for enforcement throughout the area on May 12.
It was agreed that in the first weeks, first time offenders would be issued with warning notices.
So far five warnings have been issued in Oban Lorn and the Islands, there have been 42 in Bute and Cowal, and 22 in Helensburgh and Lomond.
Now the council has decided to extend the period by one week, with full enforcement going live on June 16.
Councillor James Robb has hit out at the way the situation has been handled. He said: "This is a totally confused situation entirely of the council's own making.
"In some towns no warnings were issued in the first two weeks at all. The information leaflet hasn't yet been printed. Illegal parking is dangerous, anti-social and damages local economies, the council has to sort out this embarrassing mess quickly."
The council's Policy Lead for Road and Amenity Services, Councillor Ellen Morton, said: "We've decided to extend the grace period by a further week to give people more time to find out about the changes.
"It's really important that people know about it and that they know where they can and cannot park.
"The new amenity wardens will be out on the streets issuing warning notices and speaking to people and advising them on what the changes to parking enforcement actually mean.
"Council staff have produced a leaflet which has some really useful information about the changes to parking enforcement. Once the leaflet has been printed the wardens will be distributing it around local shops and council buildings."
She added: "It's important to have a system that works for everyone. That is why we are working with people so that they know exactly what's involved, how they can work with us to keep their community moving and avoid parking fines. Extending the grace period and issuing warning letters initially is all part of establishing the process and getting it working effectively for everyone's benefit.
"There is lots of information about parking enforcement on our website as well as in the local media. This, alongside the steps we have already taken and the information leaflets which will be on their way soon, will help to keep people informed and keep Argyll and Bute moving."
If vehicles park illegally following a warning notice, they are likely to receive a penalty charge notice (PCN).
From June 16 all vehicles caught parking illegally will be issued with a PCN.
The council has taken over enforcement as a result of the police no longer employing traffic wardens.