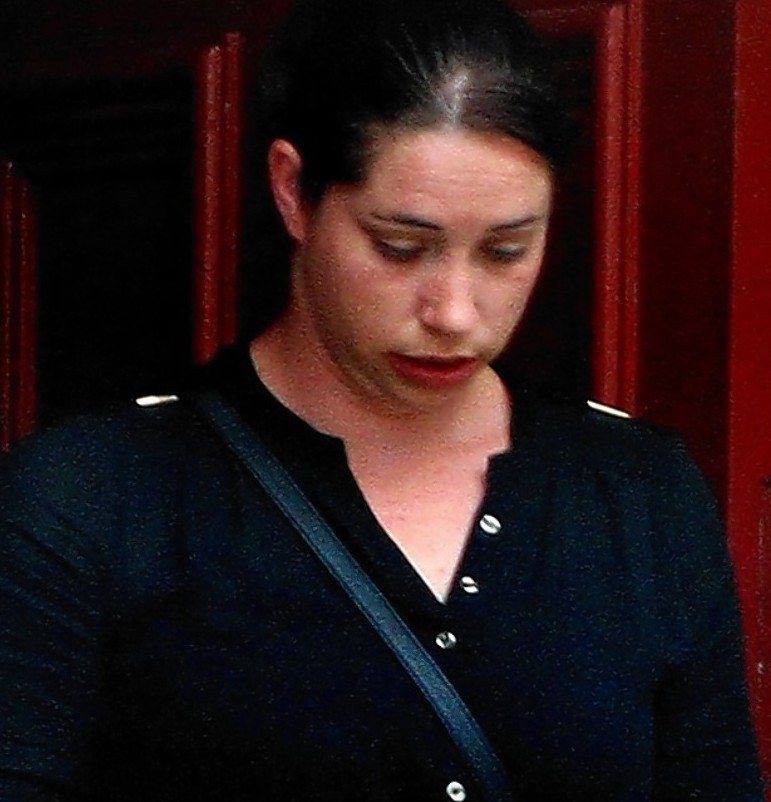 A woman who starved her Labrador to death escaped jail yesterday after a sheriff told her she had received angry letters from outraged animal-lovers.
Frances Cooke was given community service and a life ban on keeping dogs after Oban Sheriff Court heard the emaciated pet was crying in agony when it collapsed and had to be put down.
The 29-year-old received hate mail following her first court appearance when she admitted allowing the dog, named Bree, to become so sick that vets were left with no option but to put it out of its misery.
Cooke, of 6D Scalpay Terrace, Oban, said she neglected the Lab, which she had since it was a puppy, because she was depressed after breaking up with her partner.
The sentence was welcomed by the Scottish SPCA, which said a life ban was the only way to prevent other animals from suffering at her hand.
She admitted failing to provide adequate food and water to the five-year-old dog at her home between August and December 2013.
When Bree collapsed on December 6, Cooke took it to Oban Veterinary Surgery, claiming she found it wandering in the Soroba area of the town.
Sheriff Douglas Small told her: "This is an extremely distressing case and it has caused considerable outrage in the local community as I am sure you are aware.
"A number of people have written to the sheriff clerk's office about the case expressing their outrage.
"Your neglect of this animal caused it to starve to death in great pain and it had to be put to sleep.
"I have considered very carefully what the right disposal should be and I have decided not to impose a custodial sentence.
"You must carry out 160 hours of unpaid work in the community. I am also making an order that you be disqualified for life from keeping or owning a dog."
Fiscal Eoin McGinty previously told the court the animal's ribs and pelvis were pronounced and it was crying out in pain and distress.
"It was in fact semi-conscious," he said.
"The dog was examined and it was felt the kindest option at that point was to put it out of its misery."
Cooke was later traced by Scottish SPCA inspectors who called at her house on December 11.
She burst into tears and admitted ownership.
Defence solicitor Jane Thomson said the mother-of-two began to neglect the dog in August 2013 when she and her partner split up.
She said: "The dog was bought as a puppy as a family pet five years ago. She looked after it along with her children and partner for four-and-a-half years. The catalyst seems to be the end of her 11-year relationship with her partner.
"At the time of the offence she was suffering from depression. She essentially lived in a bubble which included her and her children. She spent little time at the property because it reminded her of the relationship. The dog was left at home.
"She has received hate mail and has had to go to the police."
Scottish SPCA Chief Inspector Iain Allan said after the hearing: "We welcome the sentence passed to Frances Cooke following our investigation.
"In our opinion, a lifetime ban is the only way to prevent other dogs suffering in her care."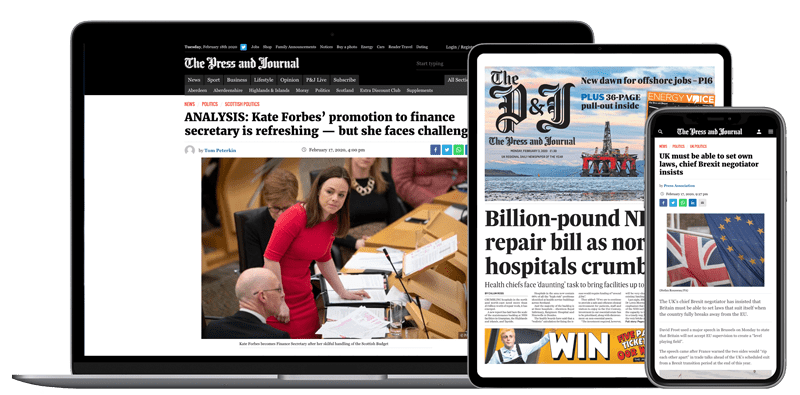 Help support quality local journalism … become a digital subscriber to The Press and Journal
For as little as £5.99 a month you can access all of our content, including Premium articles.
Subscribe