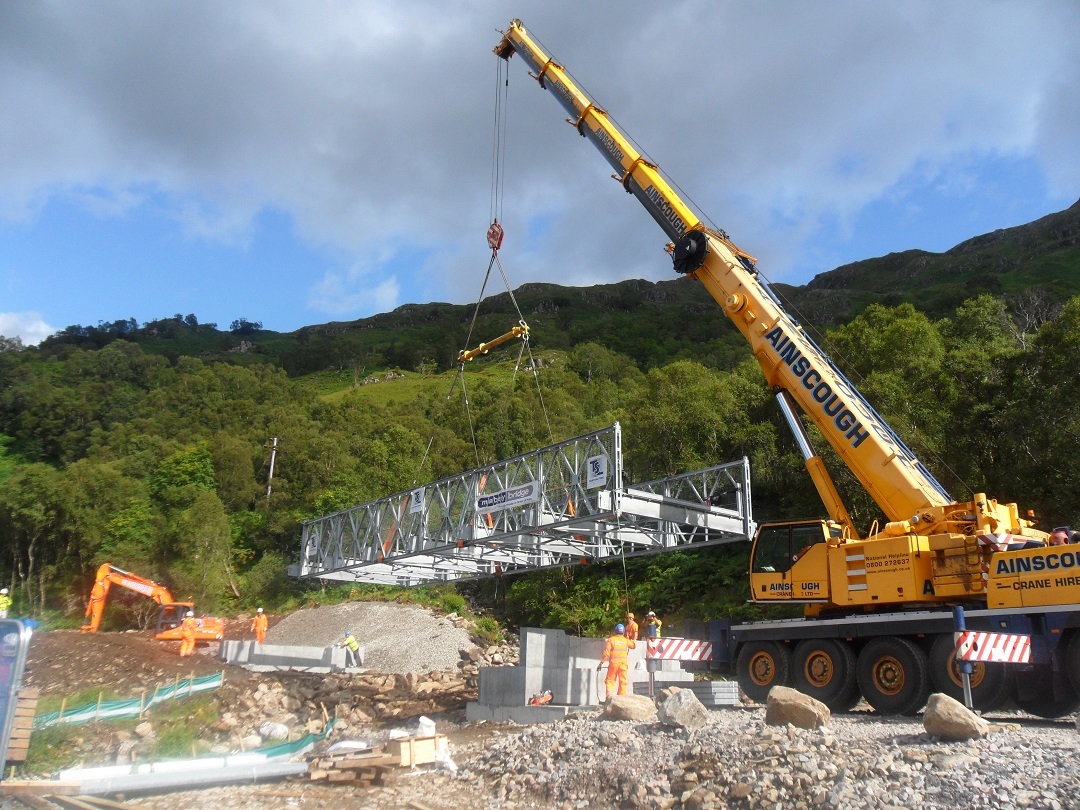 A large crane has lifted a temporary bridge into place to keep a Highland trunk road open while old bridges along the popular tourist route are being replaced.
Bear Scotland is replacing nine bridges on the A830 – the Road to the Isles between Fort William and Mallaig in Lochaber – for Transport Scotland over the next few years at a cost of £10million.
The first structure to be replaced is Dearg Bridge, which is four miles west of Glenfinnan, and work started on July 7.
The trunk road maintenance agency today said the first stage of this scheme had now been completed with the construction of a temporary diversion on the east side of the A830 using a temporary bridge to cross the Dearg watercourse.
It stressed that this bridge would ensure that the A830 remained open to traffic throughout the construction of the new bridge. However, a 30mph will be in place through the site for the safety of motorists and road users alike.
Bear Scotland's north west unit representative, Eddie Ross, said: "These works will be of significant benefits to the A830 and mark the start of a major investment programme in bridges along this lifeline route.
"As well as being excellent value for money, our design for the new bridge takes into account the environmental challenges of the location, recycles as much of the old bridge as possible and will create a low maintenance bridge designed to last 120 years."
He added that environmental restrictions associated with working in the Dearg watercourse meant the work had to take place during the summer months.
The temporary bridge will be reused when work is carried out on other bridges along the route.
Meanwhile, planned works for the A82 Fort William to Inverness road at Brackletter Junction, south of Spean Bridge, are not going to last as long as previously expected.
A Bear Scotland spokeswoman said: "The work was planned to start on Monday and last two weeks.
"It will now last one week from Thursday August 21 to Wednesday August 27, which will help to minimise disruption."
The £160,000 project involves applying high friction surfacing and road markings on 0.7 miles of the carriageway to improve road safety.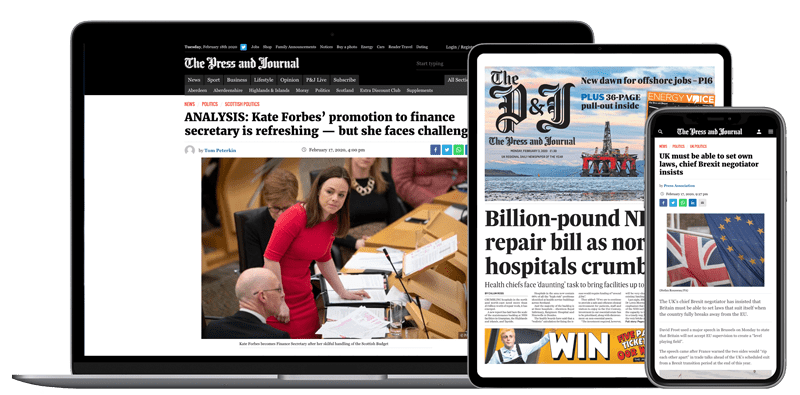 Help support quality local journalism … become a digital subscriber to The Press and Journal
For as little as £5.99 a month you can access all of our content, including Premium articles.
Subscribe