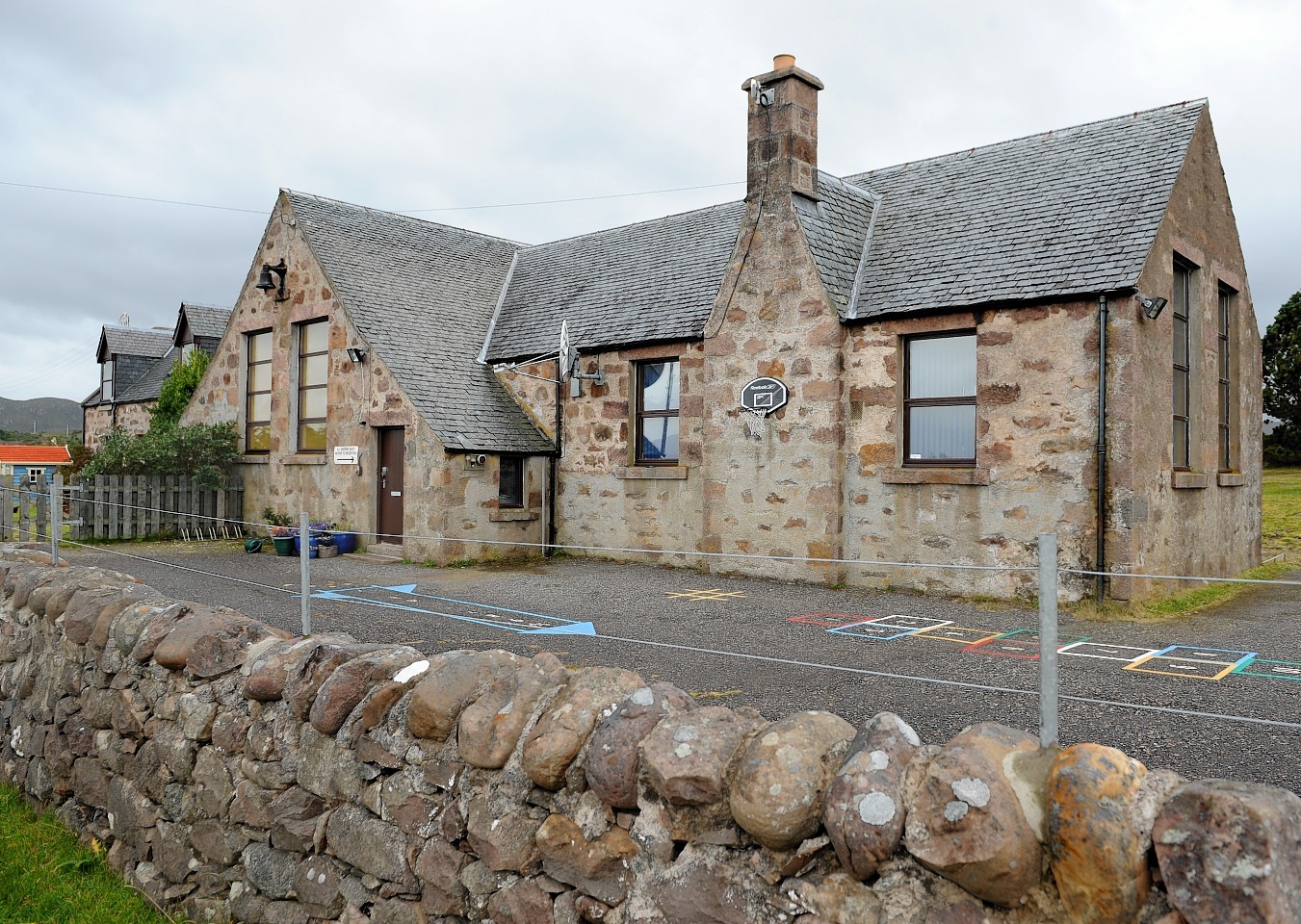 A remote Highland primary school which was mothballed due to falling pupil numbers seems destined to formally close.
A report published yesterday on the council's website states: "It is recommended that Highland Council approves the proposal to discontinue education provision at Inverasdale and re-assign its catchment area to that of Poolewe Primary."
Youngsters who would have attended Inverasdale Primary in Wester Ross switched to Poolewe school – which is five miles south – three years ago.
The "final consultation report" will go before the council's education committee on November 11.
Between now and then, the public is invited to provide comments that will be tabled at that meeting.
Councillors will take those on board any comments before agreeing a final decision.
Speaking yesterday, education chairman Drew Millar said he understood that local councillors were "happy" with the closure recommendation.
"It's something that's probably been on the cards for a while and it's good to see that although the school has to close people are accepting of the decision," he said.
A three-month community consultation and public meeting were held as part of recently introduced education legislation giving parents, pupils and others in the area a chance to comment.
Ward councillor Ian Cockburn said the closure recommendation was reluctantly accepted locally, but there was consolation in that the building is in regular community use for a variety of purposes including that of a WWII Artic Convoys museum and as a tea room and meeting place.
His ward colleague Audrey Sinclair said: "It's a pity we've got to this situation, but the forecast for the area is for fewer young families. At least the current arrangement with Poolewe seems to be working well, and there's good community use of the building."
According to council projections, current population figures within the 49-capacity school's catchment indicate a maximum roll of five pupils by 2018-19.
"A roll of this size impedes the successful delivery of the curriculum and hampers social interaction opportunities for children," the council report states.
As part of the consultation process, 15 questionnaires were completed by P4-7 Poolewe Primary pupils, most of whom agreed that it should close.
Government representatives have heard from parents, pupils, staff and a host of local organisations and reviewed the public responses.
The council has concluded that closure of Inverasdale and permanent switch to Poolewe Primary "offers educational and community benefits and should be implemented without amendment".
School inspectors said the move would help Poolewe maintain teacher numbers.
"Children will continue to have access to increased learning activities, wider experiences and better socialisation through being part of a larger school," they said.