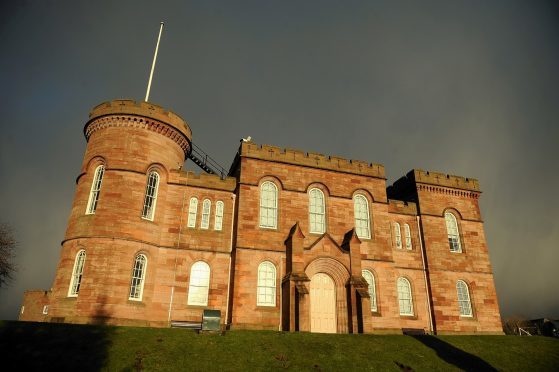 A 34-year old woman claimed she was the victim of abuse by two of her former partners during the second day of her trial at Inverness Sheriff Court.
Joanne Coombs, of Ardcroy Road, Croy, was giving evidence to a jury which had previously heard allegations of constant violence by her inflicted on 40-year old forester Ian Scorgie, from Inverness, and 43-year-old supermarket department manager Carl Wheatley of Easter Ross.
She told a jury that she was given black eyes by both men and bitten on the hand by Mr Wheatley.
Coombs dismissed their evidence on many of the 13 charges she now faces, saying: "It never happened."
The jury had been told that both men were repeatedly abused and injured at various addresses in Inverness, Croy, Cawdor, Dornoch and Aberdeen between January 1, 2010 and December 31, 2014.
The charges against her include assault to severe injury and permanent disfigurement, grabbing both men's genitals in fits of rage, assaults with a mobile phone, a knife and a broken glass.
Mr Scorgie and Mr Wheatley gave similar accounts of Coombs getting drunk and lashing out if she thought her partners were being unfaithful to her or not paying her enough attention.
They said she would often punch or kick them.
Mr Wheatley was asked why he had stayed in the relationship as the assaults continued.
He replied: "She had mental health issues and I wanted to help her. She said she had been abused and I believed her. I was stupid."
He denied ever being violent towards her. "It was me who got battered constantly. I laid down and took it. As a man, I couldn't defend myself."
Questioned by defence advocate Bill Adam, Coombs described Mr Scorgie as "violent" and Mr Wheatley as "over-bearing and arrogant."
She also alleged Mr Wheatley would spend the day drinking in her accommodation while he was out of work.
She claimed he had also given her a black eye and bit her on the hand on two separate occasions in an Aberdeen hotel and her parents' home in Dornoch.
The trial continues.