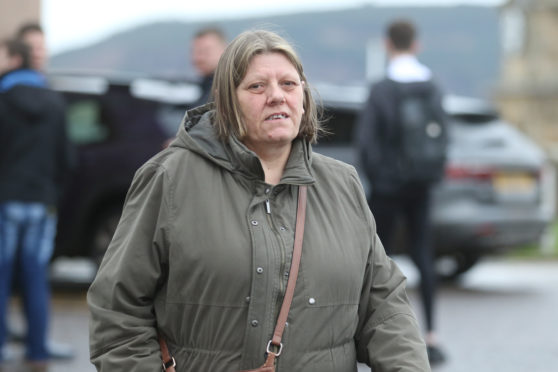 A woman who embezzled thousands of pounds from her adoptive mother rather than pay the dementia sufferer's care home costs was described as "a total moral bankrupt".
But although Alison Macdonald, 56, was ordered by a sheriff to repay £4,000, the money is expected to be returned to her as she and her family are beneficiaries of the late Margaret Mackinnon's will.
Macdonald, who had access to the cash because she had power of attorney, also escaped a jail sentence but was ordered to carry out 260 hours of unpaid community work by Sheriff Gordon Fleetwood at Inverness Sheriff Court yesterday.
Woman embezzled thousands of pounds from her adoptive mother who was suffering from dementia
He told her: "It was difficult to reach a view on the appropriate sentence – the difficulty being separating the level of criminality from your total moral bankruptcy.
"Any recovery of the money would go to her mother's estate and then go to the family so a compensation order would be circular.
"Frankly, it leaves me appalled that you took your mother's money rather than pay her care home costs."
Sentence had been deferred on Macdonald, of Stewart Court, Culloden, last month for a background report.
The court had been told that Mrs Mackinnon's money was spent Macdonald's bills, restaurants and shopping as well as helping her daughter's debts over a 19-month-period.
Macdonald had admitted embezzling the cash at various locations in Inverness, Alness and Oban.
Sheriff Gordon Fleetwood hear that Macdonald had been appointed power of attorney in July 2010 for the 89-year-old's affairs before she was taken into the Eader Glinn Residential Home in Oban in December that year. She died in Febraury 2014.
The court heard an investigation was launched when Macdonald avoided paying the care home bills.
During the 19-month period, Macdonald had been making regular cash withdrawals of £200, transferring large sums into her own account, as well as paying for goods and services.
After a police inquiry, Macdonald was charged. She told police: "Before I knew, the money had gone. There should still be £10,000 there of my mother's money."
---
---
Her solicitor advocate, Shahid Latif said: "The offences was committed during a period where there was a slow fuse disintegration of her personal circumstances.
"She didn't properly understand the demands that would be imposed upon her plus there were a number of personal tragedies in her life."
Mr Latif said Macdonald's father had died, her son was ill and her daughter was in financial trouble.
"But the majority of the money was spent not on herself but on others. And it was her mother's wishes that she and her family should get the money." Mr Latif added.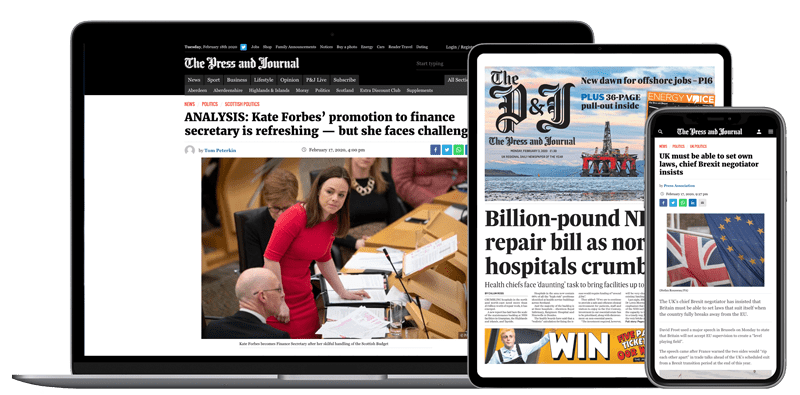 Help support quality local journalism … become a digital subscriber to The Press and Journal
For as little as £5.99 a month you can access all of our content, including Premium articles.
Subscribe