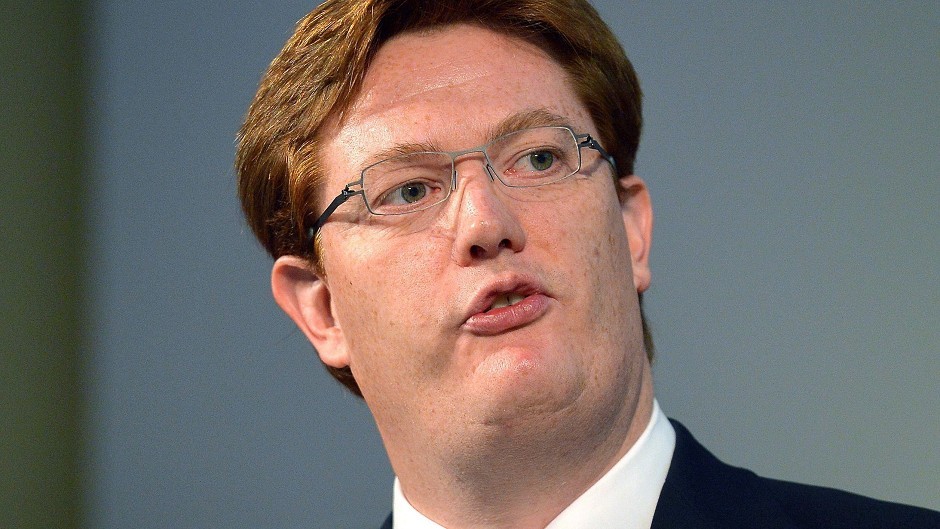 Chief Treasury Secretary Danny Alexander would lose his Highland seat if there was a general election tomorrow, a new poll has shown.
See an infographic breakdown of the poll figures here.
The ICM poll of 500 people in Inverness, Nairn, Badenoch and Strathspey revealed that the SNP would win the constituency, followed by Labour, with the Liberal Democrats in third.
The poll was published by Lord Oakeshott today as he quit the Lib Dems in a row over Nick Clegg's leadership, with the crisis at the top of the party deepening.
Almost half of Danny Alexander's constituents, 47%, do not know that the high-profile minister is their MP, according to the survey.
Asked which way they would vote in a general election tomorrow, the weighted data shows 32% said SNP, 24% would back Labour, 15% were Lib Dem, 12% were Conservative and 8% were UKIP.
The findings follow last week's European elections, where the Lib Dems registered more than 2,300 fewer votes in the Highlands than last time, when it topped the poll. They dropped almost 9% in terms of overall vote share, from 27.6% to 18.7%.
Asked if Danny Alexander was doing a good job as local MP, the new poll showed 7% said "very good", 36% said "quite good", 29% said "quite bad" and 26% said "very bad".
In 2010, Mr Alexander won Inverness, Nairn, Badenoch and Strathspey with a majority of 8,765.
One of its predecessor seats – Inverness, Nairn and Lochaber – was famously a four-way marginal in 1992, with fewer than 2,000 votes separating the Lib Dem candidate, from Labour, SNP and the Conservatives.
Read our Westminster correspondent's blog from Monday when Calum Ross predicted problems for Danny Alexander.