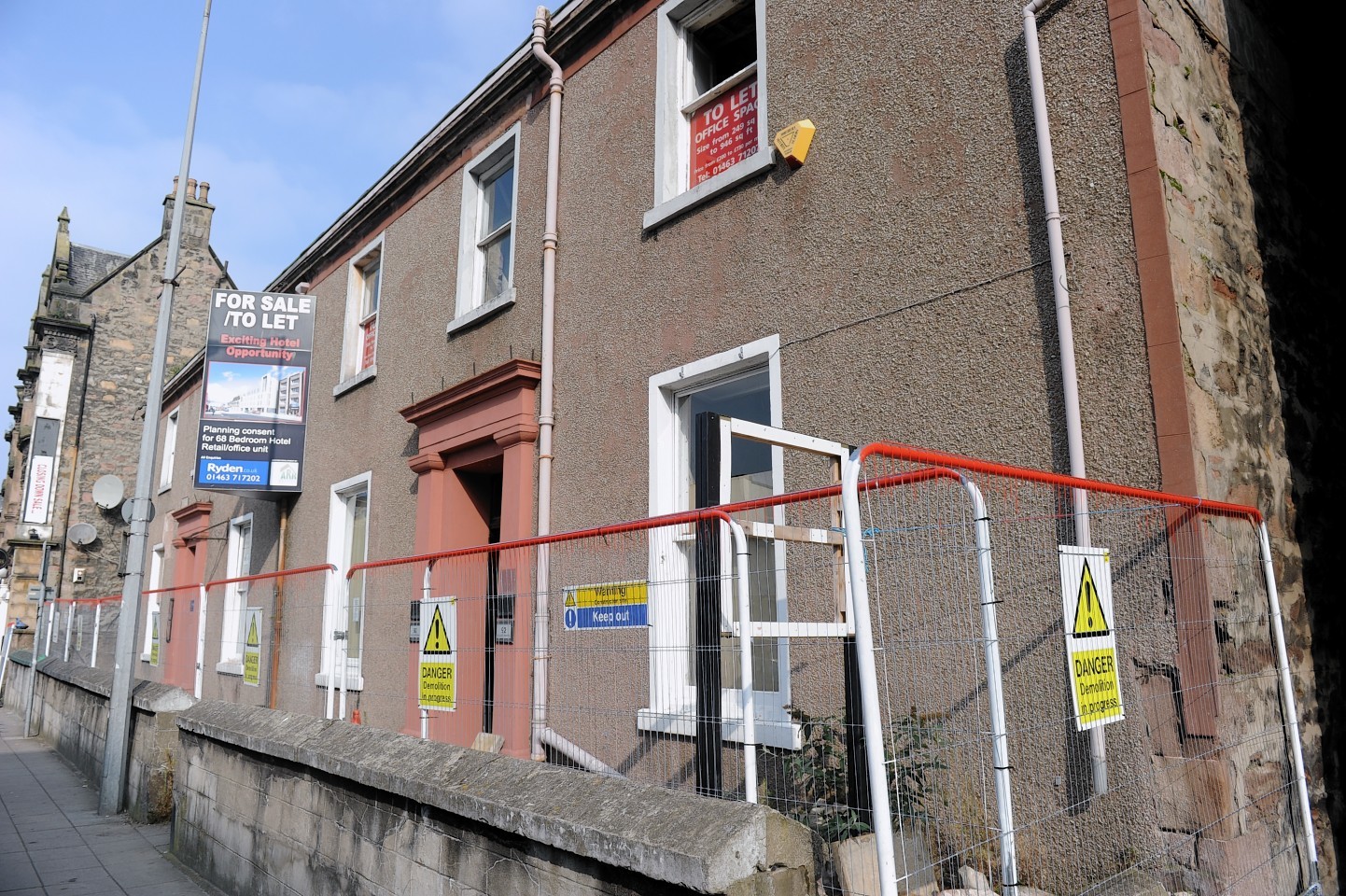 The demolition of a listed building in the city centre will start next month.
William Gray Construction and its sister company Ark Estates have planning permission to knock down 92-94 Academy Street and build shops and flats in its place.
A meeting has been held with neighbouring properties to discuss details of the eight-week demolition process, which is expected to start on October 18.
A cordon has already gone up around the building in preparation for next month's activities.
Company director Willie Gray said that disruption will be kept to a minimum and there are not expected to be any road closures required.
Mr Gray said: "We had a very constructive meeting with the local neighbours. We have worked on a number of high profile city centre developments on difficult sites and I think this helped to reassure them we had experience of keeping disruption to an absolute minimum."
The plans for 31 flats and two ground floor shops were approved by Highland councillors in January, despite concerns about car parking arrangements for residents and the architects' designs.
One member, Councillor Donnie Kerr, likened it to a "Lego" building.
It is one of a number of regeneration plans for Academy Street, which has long been criticised for its rundown appearance.
Next door at Ballantyne House, Alpha UK Property Fund Asset Company wants to create a 59-bedroom budget hotel.
And further down the street, the Cairngorm Brewery has taken over the historic AI Welders building and is developing the existing ground floor into a bar. The upper floors will be used as office space.
The building was once home to a major engineering company and colourful mosaics of industrial scenes adorn the exterior.