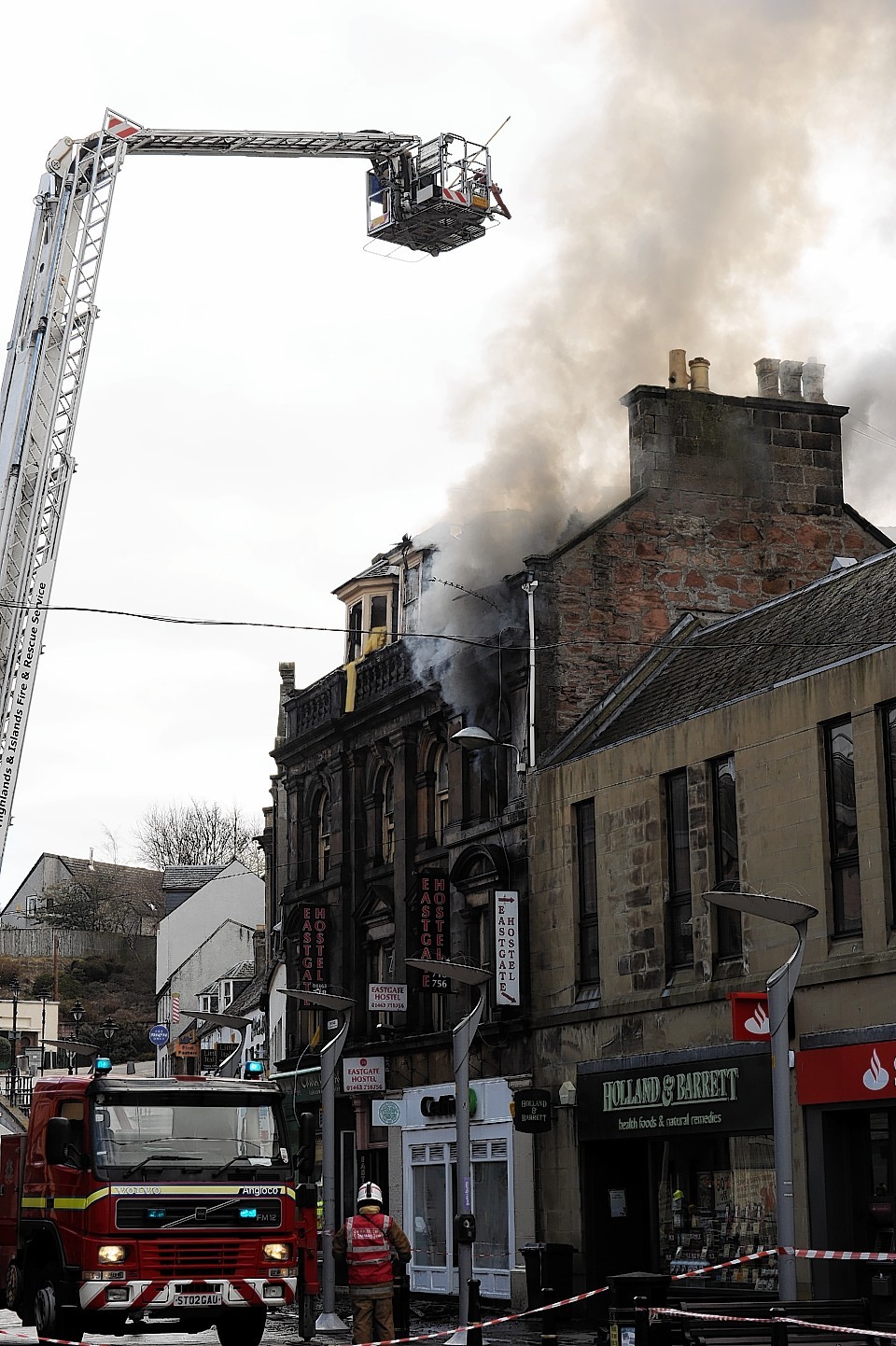 The owners of a fire-ravaged hostel in Inverness have been issued with a dangerous building enforcement notice by Highland Council.
The Eastgate Hostel has lain vacant and in a deteriorating state since the blaze in April 2013.
More than 50 residents were evacuated from the four-storey building in the city's High Street when the fire took hold around 5.15am on April 3.
The 51 backpackers and three staff escaped injury but many fled into the street in their nightclothes, leaving all their belongings, including passports, behind.
A Highland Council spokeswoman said that its building standards team had issued the notice after receiving the results of a structural survey.
Mott MacDonald Consulting Engineers has told the local authority that the building is unsafe because of a deteriorating structure.
The integrity of the building is also compromised because of the length of time it has been left unrepaired.
The council said it hoped that the notice would "expedite work on the building to make it safe and reduce any risk to the public".
In the meantime the local authority is arranging for additional security fencing around the front of the building to ensure the public are kept away from any risk.
However vehicular access will be maintained.
At the time of the fire, the owner was named as Imtiaz Ali.
He could not be contacted last night.
Councillor Donnie Kerr, Inverness Central, said: "It is sad that so many nice listed buildings have been burnt out or are in a derelict condition.
"The worry is that if they are left open to the elements, they will further deteriorate and will not be worth saving.
"They could reach a point where they have to be demolished."