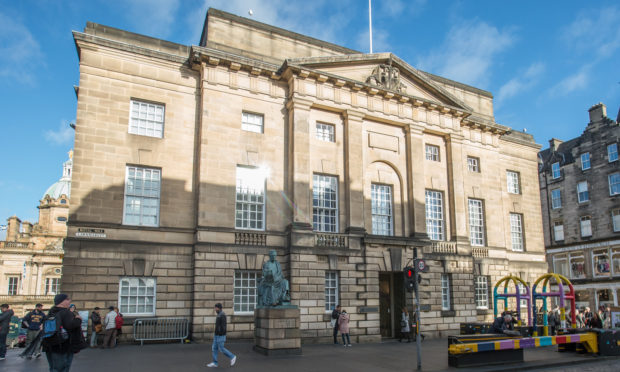 A Skye fisherman has been jailed for three years for sex attacks on two women – despite a plea to let him return to sea in the wake of the coronavirus outbreak.
William MacKinnon told a judge that he wanted to start fishing for wrasse to help safeguard jobs during the current troubled times.
Lord Tyre told him at the High Court in Edinburgh: "I sympathise for the difficulty caused to your family and employees caused by the coronavirus outbreak."
But the judge said a custodial sentence was merited for MacKinnon's offending. He said: "You don't need me to tell you these are serious offences."
MacKinnon, of Dunvegan, was earlier found guilty of committing two sex attacks against vulnerable women who were asleep and incapable of giving or withholding consent.
The first offence occurred in January 2014 when he attempted to rape a victim after touching her and rubbing himself against her.
The second took place in February 2015 when he removed the lower clothing of a woman.
MacKinnon, who had denied the offences, claimed that it was "a practical joke".
He told his trial: "I thought it would be funny to remove her trousers. At the time I thought it was going to be funny, but I quickly realised it wasn't." He said the woman's underwear came down with her trousers.
Defence solicitor advocate Murray Macara QC said that MacKinnon, who ran a shellfish business, maintained the position that he took at trial.
He said that MacKinnon had been assessed as posing a low risk.
Mr Macara said: "Since the age of 17 he has been working on fishing boats. He has developed a business that has been extremely successful."
The defence lawyer said up until the present case he was operating three boats and providing employment.
He said that a significant part of the catch was previously exported to Spain and local restaurants were also supplied.
Mr Macara read from a note prepared by MacKinnon in which he said that if he was home he would be able to fish for wrasse, used as cleaner fish in salmon farming.
Lord Tyre told the former retained fireman that he had read testimonial letters lodged on his behalf which showed his long-term commitment to his community.
He also told MacKinnon that he would be on the sex offenders' register indefinitely.