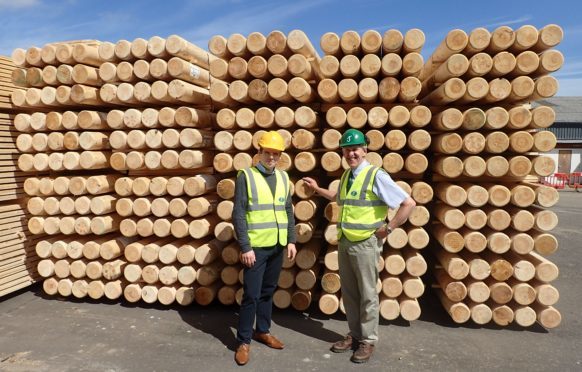 A Moray MP has praised the efforts of a local business continuing to invest in rural communities following a visit to a sawmill in the region.
Douglas Ross was invited to James Jones and Sons Ltd's Mosstodloch facility to find out how the company's ongoing programme of investment was creating new jobs in the area.
The saw mill employs more than 80 local people and offers opportunities for young workers in Moray and currently employs three apprentices in the mechanical and electrical departments.
The region has been experiencing problems keeping young people living in the area once they finish their school education.
Mr Ross was given tour of the processing and timber treatment facilities by director David Leslie and senior site manager Neil Petrie.
He said: "Since first being elected to represent Mosstodloch over 10 years ago I have been aware of the important role James Jones & Sons have played in the local area.
"They're a considerable business employing many local people and clearly they are employers who treat their staff well. I heard of several employees, who had worked at Mosstodloch for 40 or 50 years.
"It is a significant national business and local employer and I'm keen to work with them going forward as I am sure James Jones & Sons will continue to invest and expand in Moray in the future."
James Jones and Sons specialises in carcassing, fencing and palletwood timber products.
Company director David Leslie said his organisation will continue to support rural communities through investment.
He said: "We are committed to further investment in the north including ongoing projects of £8.5m at our Forres I-Joist plant and £5m at our Aboyne sawmill over the next year."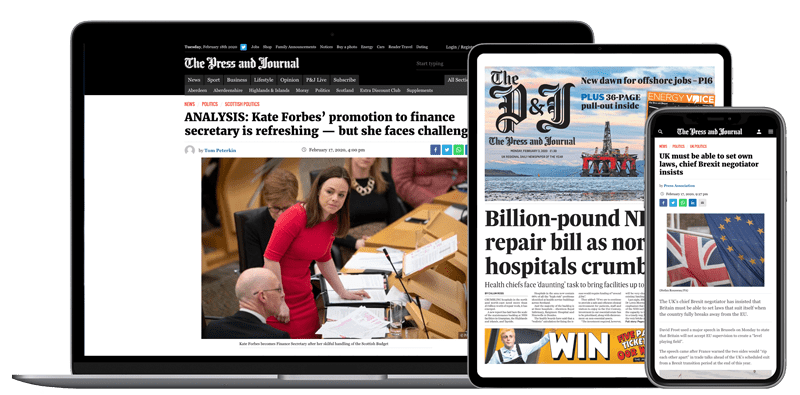 Help support quality local journalism … become a digital subscriber to The Press and Journal
For as little as £5.99 a month you can access all of our content, including Premium articles.
Subscribe