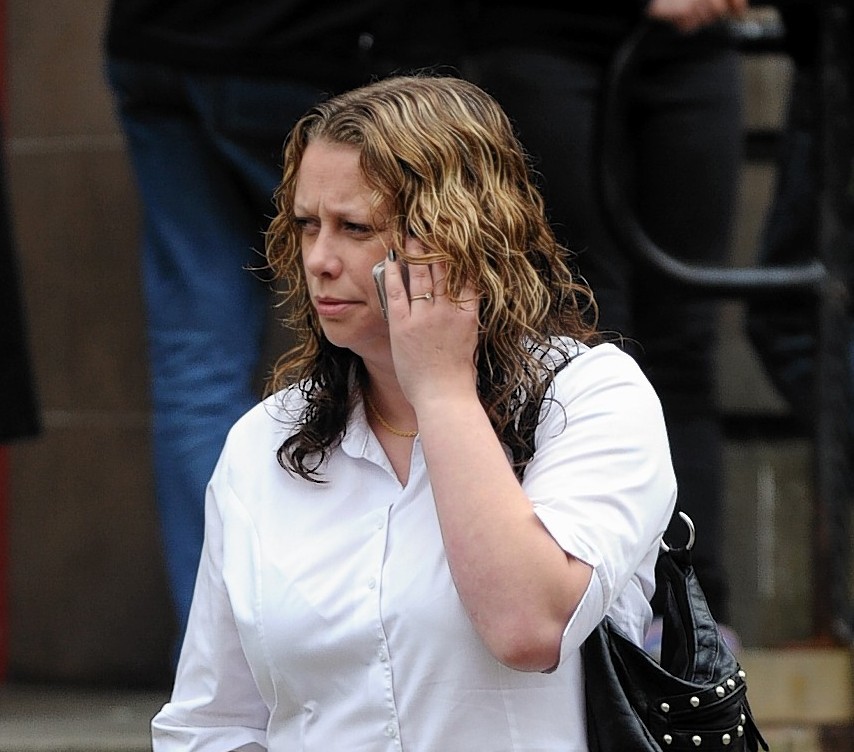 A Moray mother who swallowed a near-fatal cocktail of drink and drugs sank her teeth into a nurse trying to treat her.
Cassandra Asher bit the medic after being admitted to an accident and emergency unit following an alcohol and ecstasy binge.
The 34-year-old was taken to casualty at Dr Gray's Hospital in Elgin at one of the department's busiest times of the day.
Asher – who had been on a night out – was in a resuscitation room and a team was trying to stabilise her condition by putting her into an induced coma.
As they attempted to get a needle into her arm so they could insert a line and give her medication, she bit one of the nurses.
Asher, who has a 10-year-old daughter, was later taken to Aberdeen Royal Infirmary's intensive care unit.
The call centre worker then spent time at her parents' home recuperating from the overdose.
Fiscal Alison Wyllie told Elgin Sheriff Court yesterday: "They were tying to get her calm so that they could treat her and were having a job inserting a cannula into her arm.
"As the hospital staff struggled with this, she bit a nurse at the hospital on the forearm."
Asher, of 25 Elgin Road, Lossiemouth, admitted sinking her teeth into the medic – but added she had no memory of the offence on September 28.
In a letter to the court, she said: "I really appreciate the skill of the medical staff at Dr Gray's Hospital and I am ashamed about my bad behaviour."
Her agent, solicitor Robert Cruickshank, said: "She has responsibilities, is holding down a job and is normally of good behaviour.
"She is deeply embarrassed about what happened.
"Her position is that she had some sort of reaction having taken ecstasy and lost control of herself."
Sheriff Susan Raeburn said: "It's concerning that the mother of a 10-year-old should get herself in such a state.
"The staff at Dr Gray's, and in A&E in particular, are under tremendous pressure.
"This incident happened at 4.30am when their job is particularly tough."
Sheriff Raeburn deferred sentence until June 26 for reports.