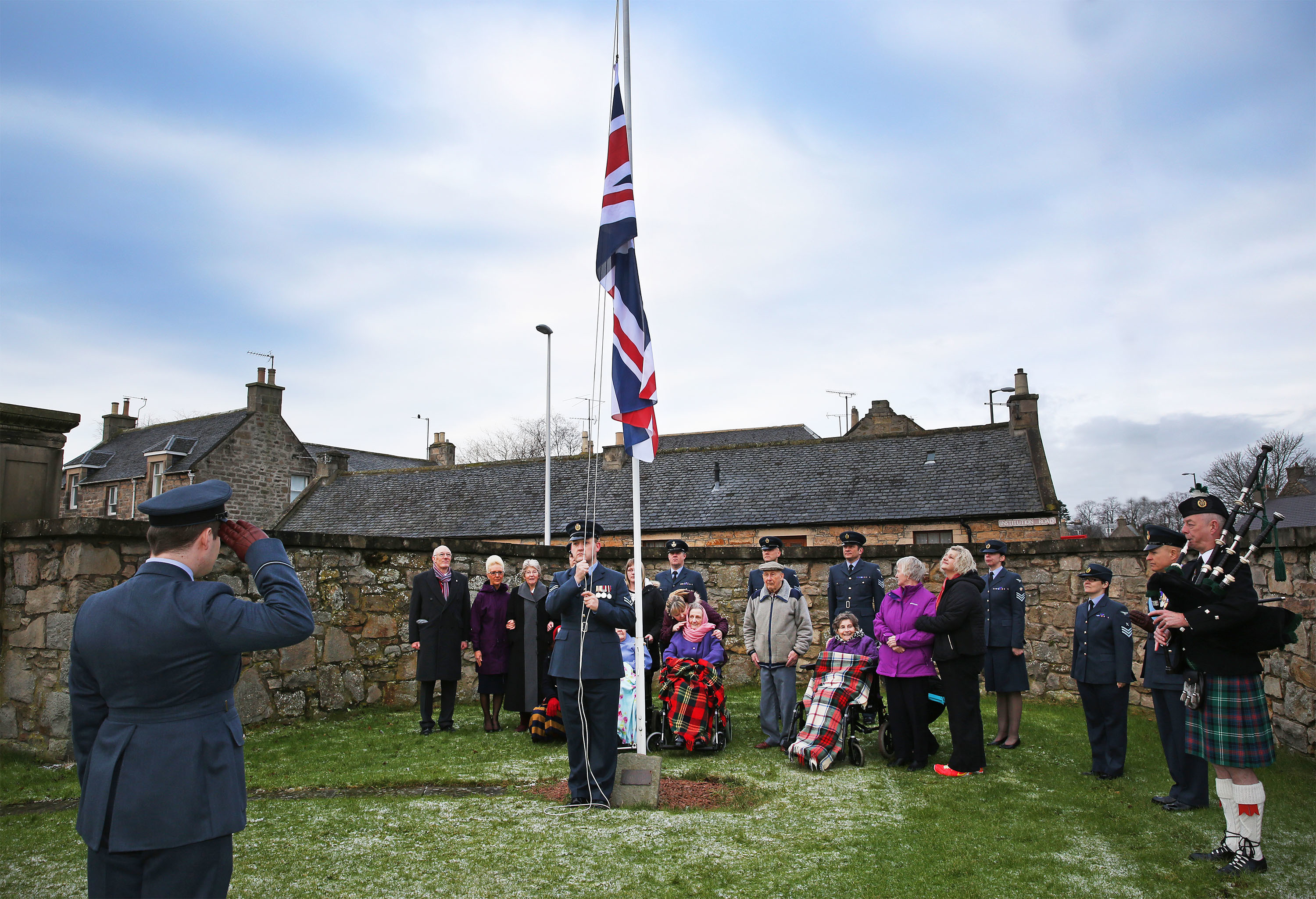 RAF Lossiemouth personnel flew the flag at Anderson's care home in special ceremony this week.
The Elgin home has been at the centre of a major restoration recently and the residents asked their friends at the air base to help them mark the completion of the latest phase.
Crews from RAF Lossiemouth joined them and staff as the union flag was officially re-raised atop its refurbished pole.
The care home enjoys close links with the base and, in particular, the warrant officers' and sergeants' mess.
The ceremony also gave the Lossie team an opportunity to present a cheque for £1236.43, raised through a series of sponsored charity events.
Following the official business, the RAF group took tea with the residents and staff.
Flying Officer Robin Armstrong said: "RAF Lossiemouth is pleased to support such a worthwhile local organisation.
"The links between the station and Anderson's can be traced back many years and today's event helps to ensure that this relationship will continue for many years to come."
Dr David Evans, chairman of the board of governors of Anderson's, said: "On behalf of the governors and residents of Anderson's, we would like to say how grateful we are to our friends at RAF Lossiemouth for supporting us in this flag raising ceremony."
Anderson's Care Home is a voluntary sector care home for older people in Elgin.
This year marks the 200th anniversary of its birth, which can be traced back to founder General Andrew, who executed a deed of trust in 1815 for £70,000 in order to "build and endow an institution in Elgin to provide a home for 50 children, where they would be educated sufficiently to enable them to earn a living."
The institution was also to give a home to 10 elderly people, and this became the origin of the present-day care home.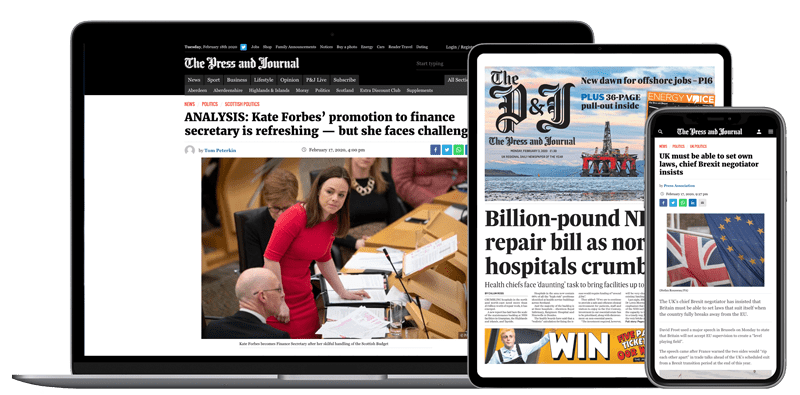 Help support quality local journalism … become a digital subscriber to The Press and Journal
For as little as £5.99 a month you can access all of our content, including Premium articles.
Subscribe