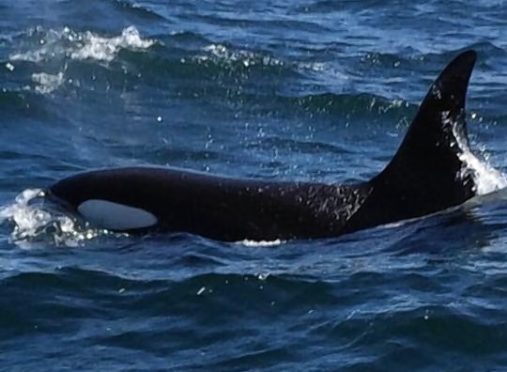 A family have described their incredible wildlife encounter after they fed a pod of killer whales with seal meat thrown from their pleasure boat.
The pod of four was spotted off Bow Fiddle Rock, at Portknockie, yesterday morning, before they moved west along the Moray Firth past Findochty towards Lossiemouth
After hearing of sightings, Stuart Grieve got aboard Blossom – a 20-foot pleasure boat belonging to his friend, Liam Hill — and chased the whales from Findochty along with Mr Hill, his girlfriend Rachael Scott and their 6-year-old son, Cody.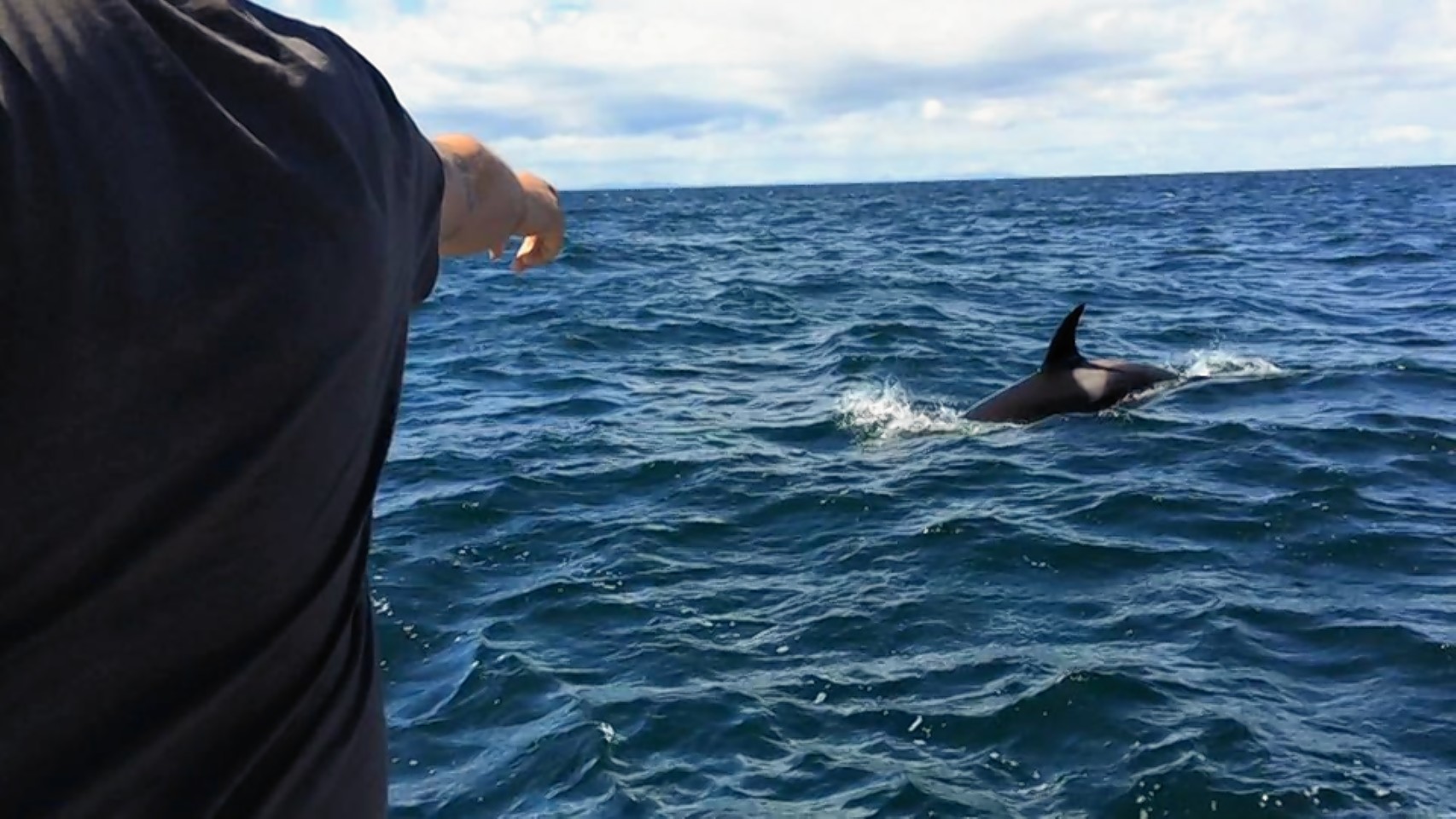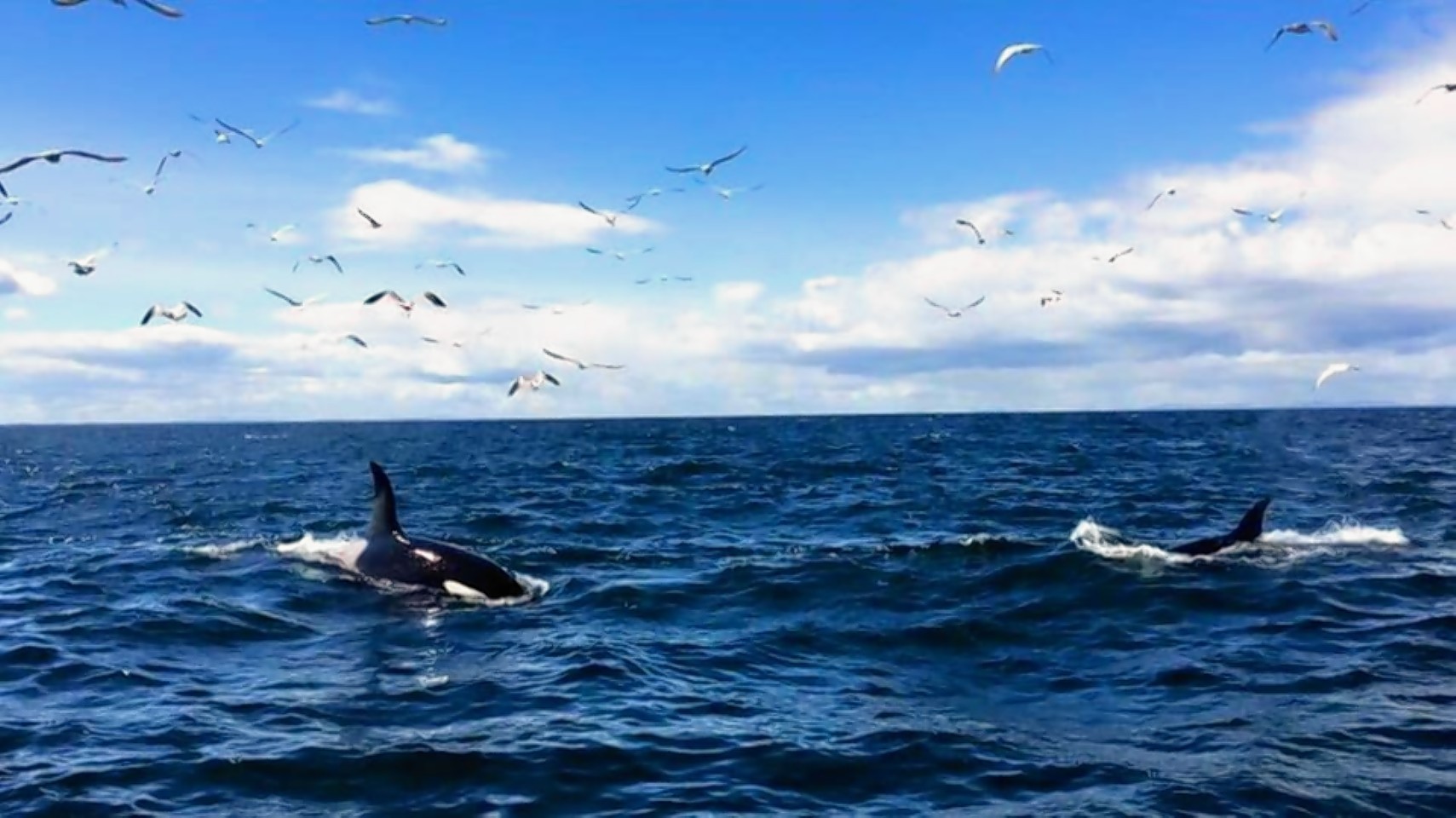 The brave crew cruised right into the heart of a whale feeding frenzy and were never more than 15-feet from the whales.
Last night Mr Grieve recounted his unique experience.
The Buckie man said: "We got told someone spotted the whales from the shore, and we went out. We went right into the commotion of the birds and the whales going daft. We weren't sure how they would react, but they were letting us get pretty close.
"We saw these chunks floating in the water and thought the whales were feeding on squid, but we picked a chunk out of the water and it was the side of a seal.
"It must have weighed about 2-kilogrammes. So we sped ahead of the whales, switched the engine off and threw the piece back into the water. The whale took it. It wasn't quite hand-feeding, but it's about as close as you can get with a killer whale. It was just a great thing to see. It's the first time I have ever seen them."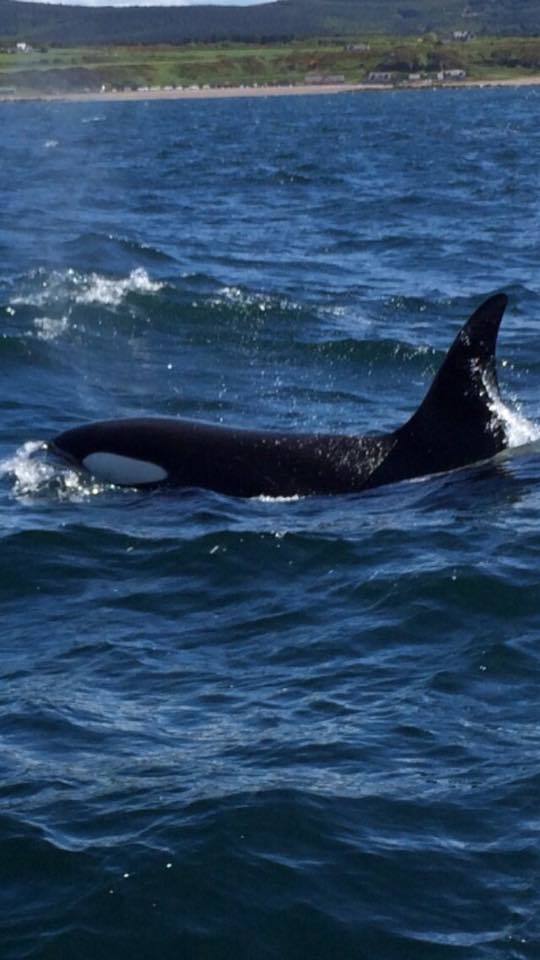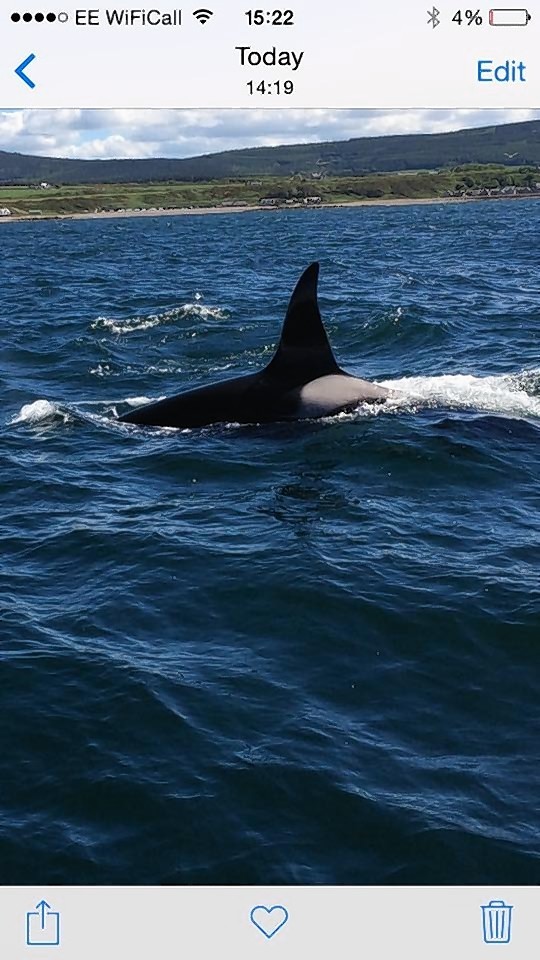 According to experts, orca sightings off the east coast of Scotland are a rarity.
But, last week, a pod of up to 20 killer whales was spotted swimming close to the shore at Fraserburgh on their way south.
The mammals are mainly seen on the west coast around the Hebrides, although they can also be spotted in the summer months feeding around Shetland, Orkney and Caithness.
Annette Burgess, from Buckie, saw the orcas at around 11.20am between Findochty and Strathlene while out walking her dog with her partner.
She said: "It was amazing to see – the dorsal fins were huge, so we knew they weren't dolphins. I've seen minke whales here as well."
While there were no sightings recorded at Spey Bay yesterday, a spokeswoman for the Scottish Dolphin Centre said they had "lots of dolphin activity".
She added: "The most exciting news of all is that four orca were spotted off Findochty and Bow Fiddle Rock at 11.30am this morning."