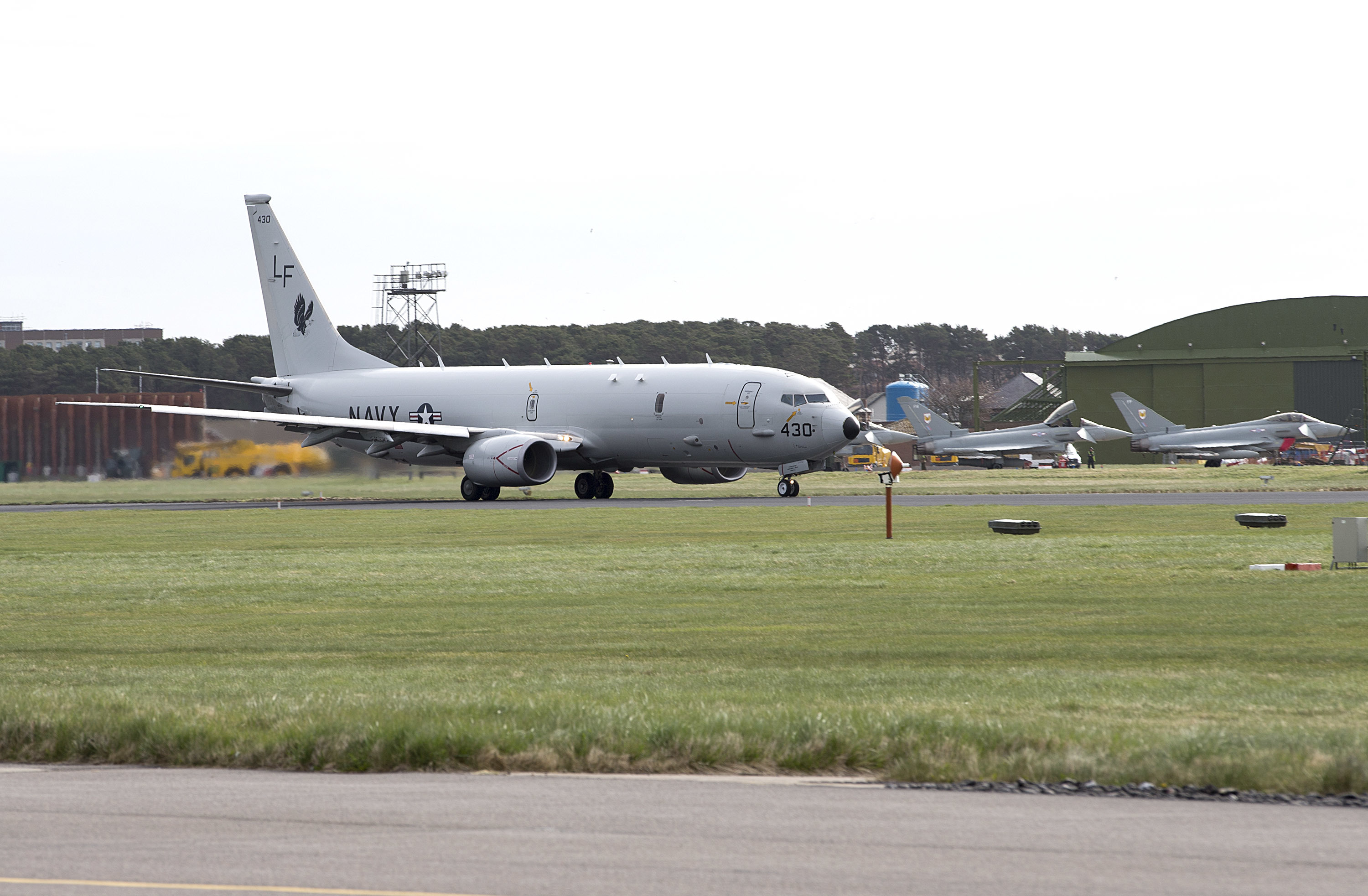 Moray plane spotters will be busy for the next fortnight as array of international maritime planes are in town for today's launch of a major military exercise.
As part of the multinational event, Canadian, German, French and US air forces have been arriving at RAF Lossiemouth for the Joint Warrior series, along with the US Navy.
This year features maritime patrol aircraft such as the US P-8 Poseidon and P3 Orion and the French Atlantique. RAF Lossiemouth's Typhoons will also take part.
Joint Warrior occurs biannually in the UK during the spring and autumn. The exercise — utilising air force, navy and army — involves more than 31 warships and submarines, 60 aircraft and around 6,500 personnel from the 14 participating nations.
Flight Lieutenant Heidi Billany, an operations officer at RAF Lossiemouth, said accommodating the varied range of visitors takes months of planning.
She said: "The hosting of these exercise participants will involve every section at RAF Lossiemouth.
"In order to facilitate each visiting units' individual requirements for the exercise, planning has been ongoing since April to ensure that we are ready.
"It will be an extremely busy fortnight for the station and the airfield itself."
The size of some of the planes involved poses a real test for the busy base, which is responsible for the UK's Quick Reaction Alert (QRA) air defence.
Flight Lieutenant Billany added: "Particular challenges will involve working with different coalition countries, operating large aircraft from an airfield which is set up for much smaller, fast jets and fitting it all around RAF Lossiemouth's own ongoing high operational tempo, essential training and QRA."
Normally flying hours at RAF Lossiemouth are from 8am-11pm. However, during Joint Warrior some night flying could take place, during which engineers will typically be servicing the aircraft.
Some take-offs and landings are also expected this weekend but these should be mostly single aircraft day flights.
Locals may notice the maritime aircraft have a different noise pattern from the resident Tornados and Typhoons.
But, spotters will have to keep a close eye for them, as they are likely to have less runway activity due to their roles in missions.
RAF Lossiemouth bosses assured that all steps would be taken to minimise the noise for the surrounding community until the exercise finishes on October 16.