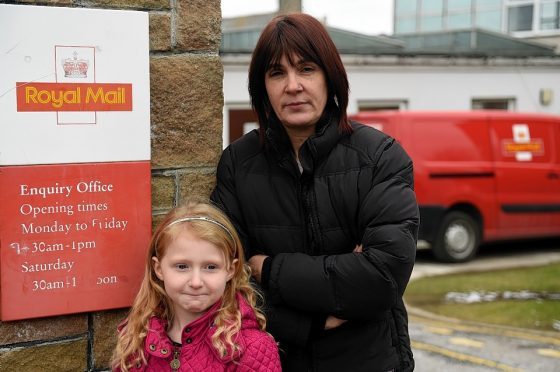 A Lossiemouth woman's crusade to keep the town's Royal Mail delivery office open has received the stamp of approval from Moray's political leaders.
Fran Mitchell is desperately trying to reverse a decision to relocate the High Street collection point to Elgin, as it will leave residents facing a 12-mile round trip to pick up items.
Ms Mitchell's petition has secured the support of more than 400 backers online, and last night she was "over the moon" when she learned that area MP Angus Robertson and MSP Richard Lochhead were keen to champion her cause.
Mr Robertson has written to Royal Mail top brass to highlight the problems that closing the Lossiemouth delivery office would bring residents.
He said: "This has come as a huge blow to the local community.
"I commend Ms Mitchell for taking the initiative by petitioning Royal Mail, and I have taken steps to ensure that its bosses are aware of the community's anger at these plans.
"A 12-mile round trip to collect parcels is quite an undertaking, particularly for the most vulnerable in our community."
Mr Lochhead said worried constituents had contacted him about the issue.
He added: "The local community has expressed significant concern about the closure of the delivery office.
"This is understandable when you consider that many people do not have a car, and there are those who aren't physically able to make a trip to Elgin by public transport to collect a parcel."
Ms Mitchell said her spirits had been buoyed by the politicians' show of support, and she will today distribute paper copies of her petition around town centre stores.
She said: "This really means a lot to people here, losing the office would be a disaster for us.
"Now it's all about getting signatures, if people do not speak up they won't be heard."
Yesterday, Royal Mail stressed that customers could arrange redelivery of items they were unable to collect from Elgin.
A spokeswoman said: "Customer do not need to travel to pick up items if they don't want to.
"Royal Mail offers a free redelivery service, six days a week to the customers' address or another address in the same postcode, such as a relative or a friend."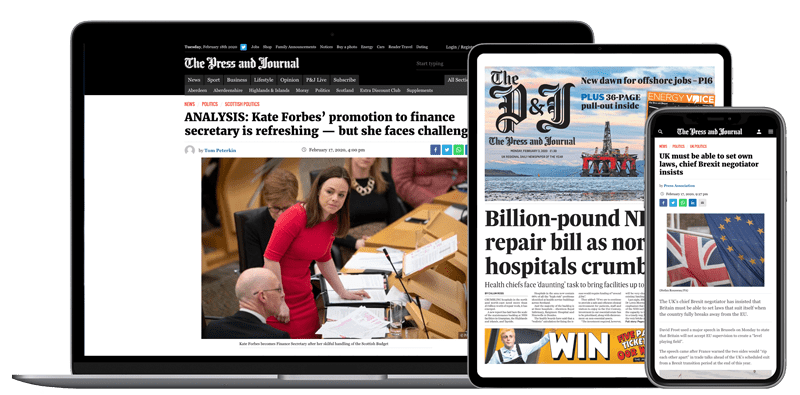 Help support quality local journalism … become a digital subscriber to The Press and Journal
For as little as £5.99 a month you can access all of our content, including Premium articles.
Subscribe