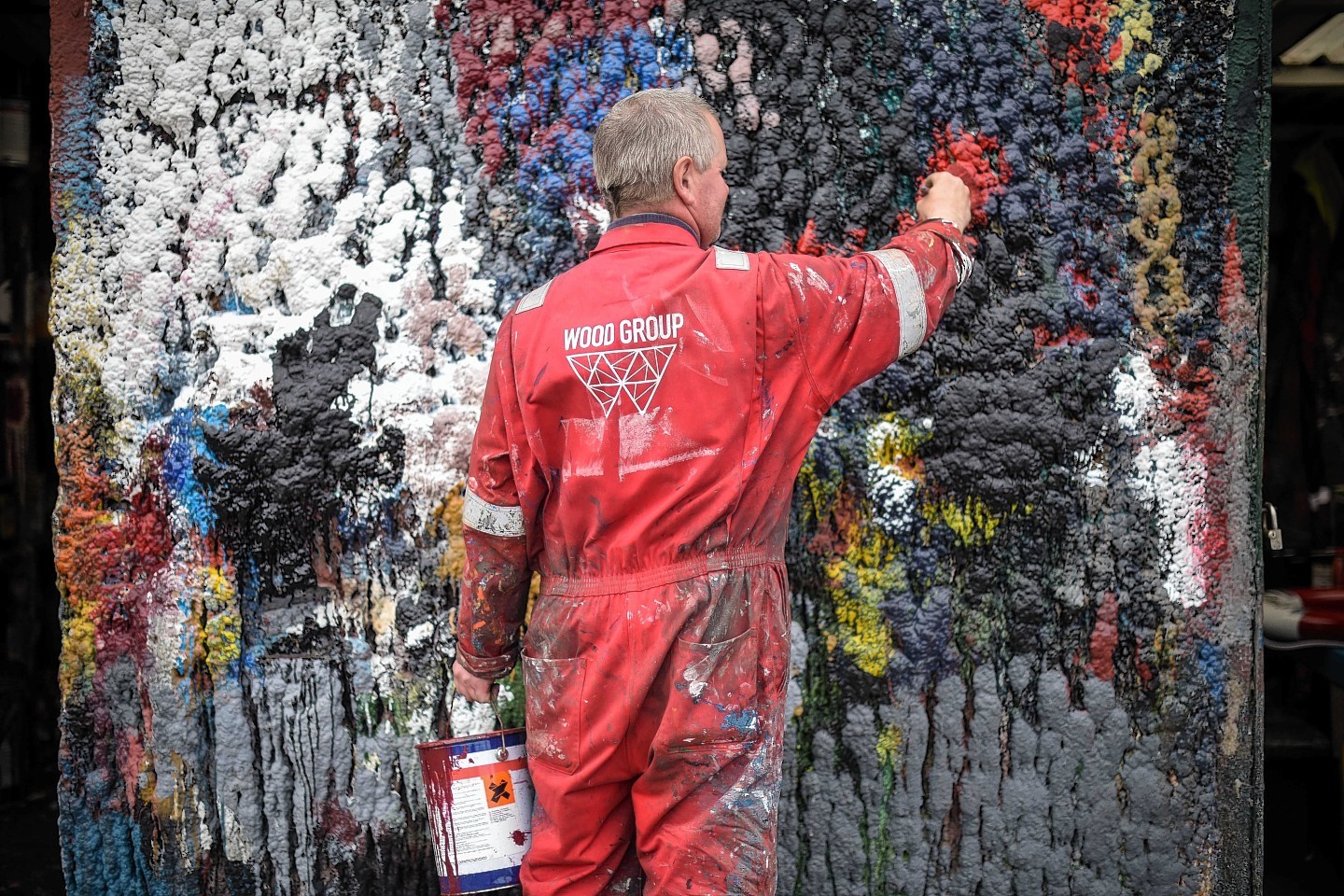 A colourful north-east ship painter's shack has become a selfie hotspot after workers started cleaning their brushes on the building.
The eye-catching results of their handiwork in Fraserburgh have been photographed by visitors from as far afield as the US and Japan.
Yard owner Fred Bruce said he was amazed at how many people stopped to have their pictures taken with the shed.
Great paint scheme for W Bruce Ships Painter at Fraserburgh pic.twitter.com/LA726QdAPp

— Martin Bellamy (@mmhoneditor) July 7, 2015
And the colours on the building change on a day-to-day basis.
The painters have tried out new colours and cleaned brushes on the walls of the W Bruce yard – known locally as Patsy's for more than 50 years.
In the past, the building had to be painted grey once a year in time for an annual harbour inspection.
Now the painters' inadvertent artwork is allowed to flourish.