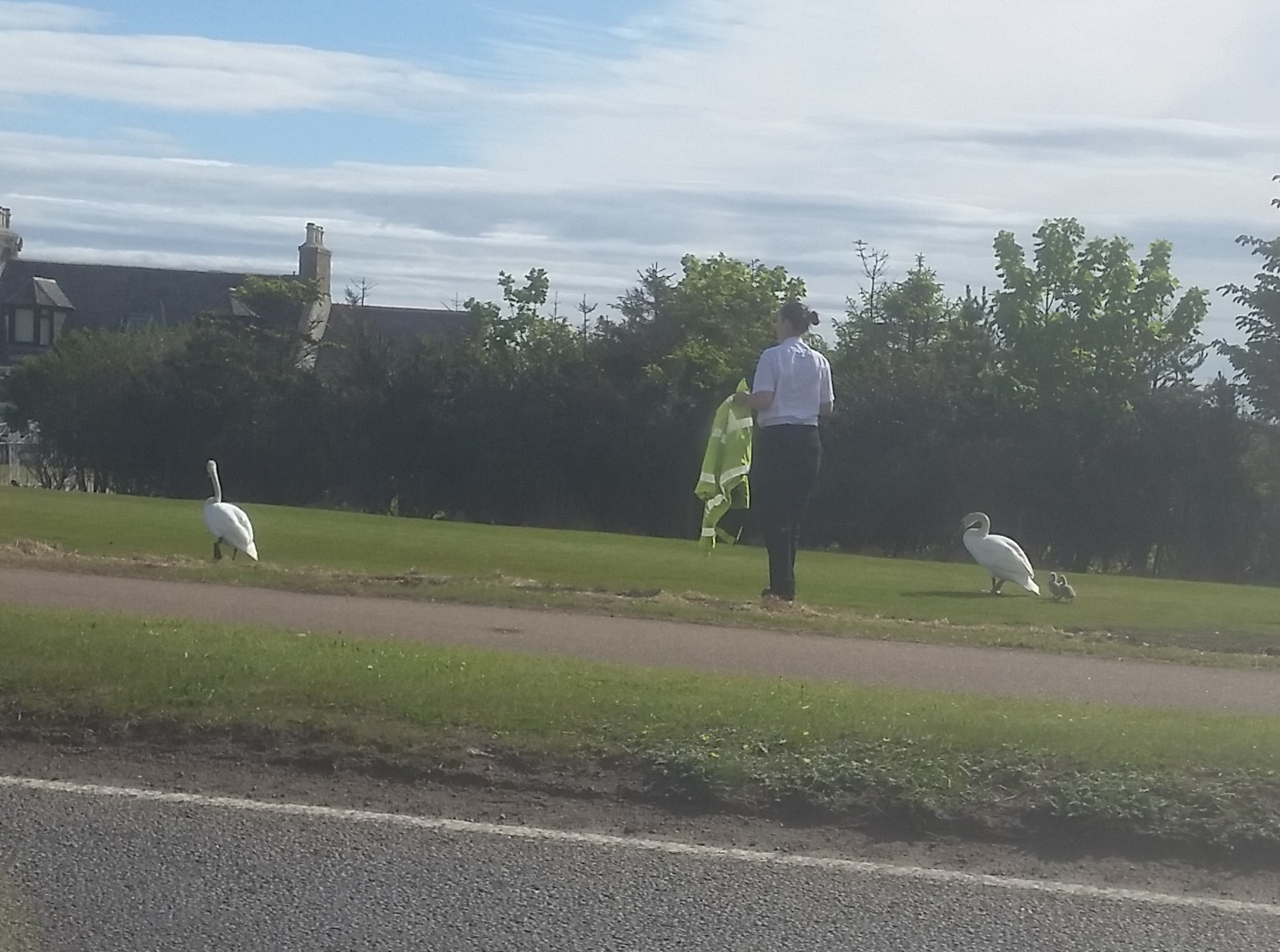 Commuters on the busy A90 Peterhead to Aberdeen road were brought to a standstill this morning – by a family of swans.
Traffic on the route came to a halt near Peterhead Power Station as an officer from the SSPCA tried to shoo the creatures off the carriageway.
The female officer was seen shaking a high-visibility vest at the animals in an effort to divert the two adults and two young cygnets to safety.
As many as 50 drivers waited patiently while the road was cleared, with traffic passing carefully once the animals had been shepherded onto the verge.
Young swans – known as cygnets – typically stay with their parents for the first six months of their lives before joining a larger flock of swans.
A recent study by government body Transport Scotland estimated more than 8,000 vehicles use the Peterhead to Toll of Birness stretch of the A90 every day.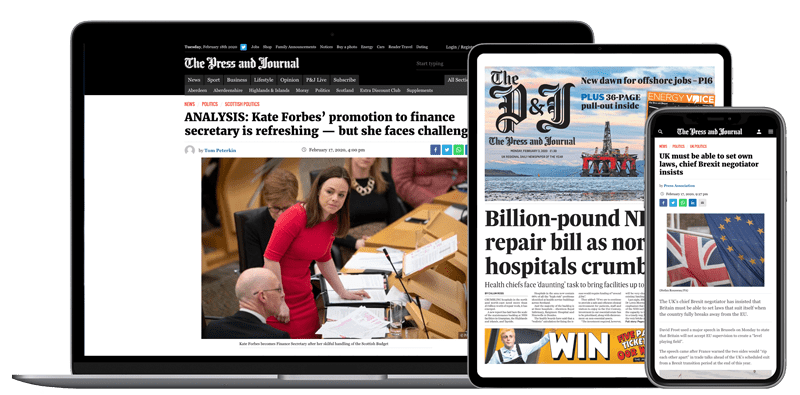 Help support quality local journalism … become a digital subscriber to The Press and Journal
For as little as £5.99 a month you can access all of our content, including Premium articles.
Subscribe