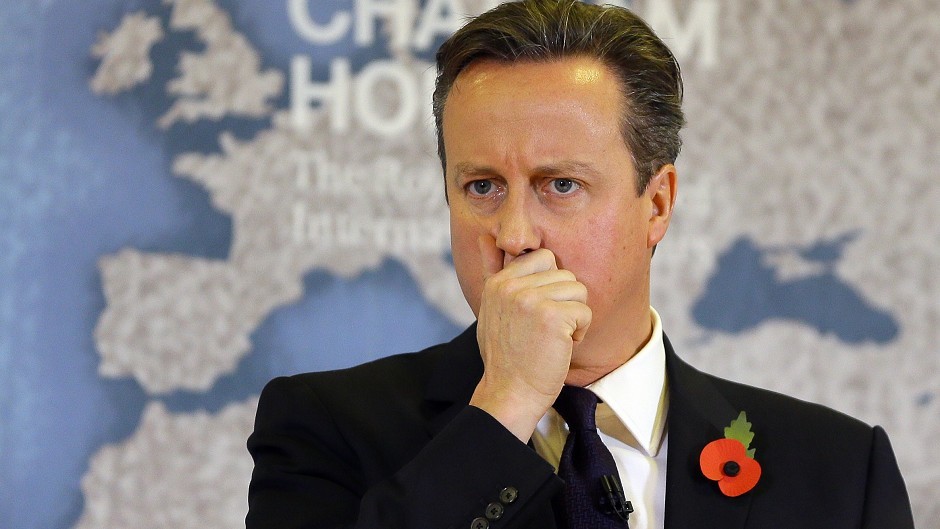 David Cameron has insisted he must do "the right thing" to keep Britain safe amid SNP calls for him to guarantee United Nations approval for any military intervention in Syria.
The party's Westminster leader Angus Robertson asked the prime minister to commit to securing agreement before seeking to launch RAF strikes against so-called Islamic State.
He hailed the progress in Vienna at the weekend when the UK, US, France, Russia and Iran signed a statement committing to make progress through the UN.
Mr Cameron said the organisation's backing was "always preferable", but pointed to Russia's previous "repeated" threats to veto such a resolution.
Indicating he would seek to move forward without one, he added: "I have to say what matters most of all is any action we take would both be legal and would help to protect our country and people right here.
"You cannot, as I have said, outsource to a Russian veto the decisions we need to keep our country safe."
The exchange came during weekly Prime Minister's Questions in the House of Commons chamber, which was dominated by questions about the Paris massacre.
Moray MP Mr Robertson referred to a Survation poll that suggested only 15% of the public thought the UK should independently launch air strikes.
Some 52% of those surveyed said Britain should "engage with all countries to co-ordinate an appropriate response" backed by a UN resolution, he added.
Mr Robertson asked: "Will you confirm that you will support the UN Security Council resolution on this before seeking to intervene militarily in Syria?"
But the Tory leader insisted Russia had "different aims", adding: "My job, frankly, as prime minister is not to read a Survation opinion poll but to do the right thing to keep our country safe."
Earlier in the session, the PM spoke of his pride in attending the football match between England and France at Wembley on Tuesday night, calling it a "tremendous display of solidarity".
Labour leader Jeremy Corbyn also expressed the "horror" of his party at the events in Paris, adding: "Nothing can justify the targeting of innocent civilians by anyone."
Mr Cameron ended the exchange with a jibe at Mr Corbyn's initial opposition to police having a shoot-to-kill policy, from which he later backtracked.
To cheers from the Tory benches, the PM declared: "Hasn't it come to something when the leader of Her Majesty's Opposition thinks the police when confronted by a Kalashnikov-waving terrorist isn't sure what the reaction should be?"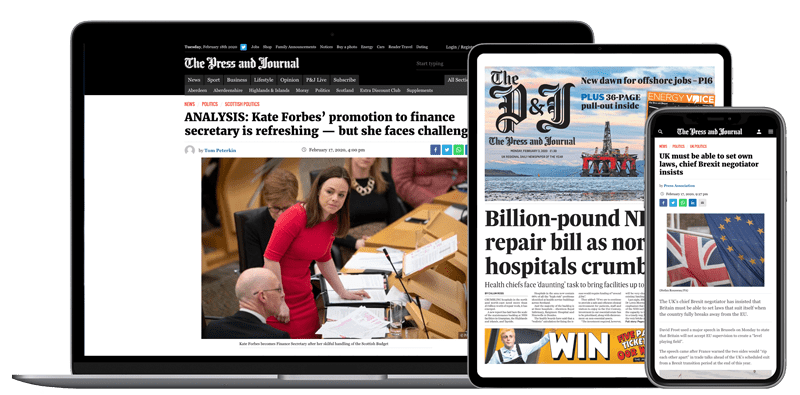 Help support quality local journalism … become a digital subscriber to The Press and Journal
For as little as £5.99 a month you can access all of our content, including Premium articles.
Subscribe