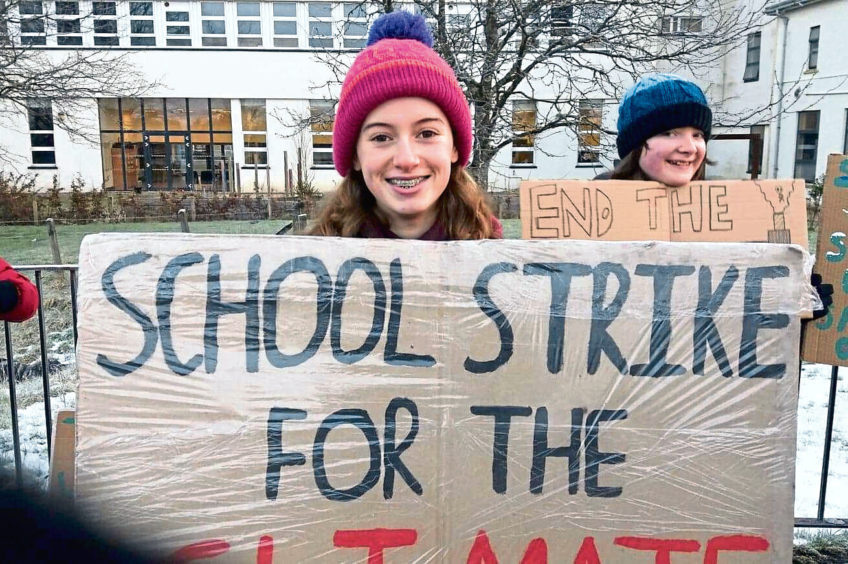 A Fort William teenager has demanded urgent action to tackle the "climate crisis" after meeting with senior politicians in Westminster.
Holly Gillibrand, 13, yesterday joined up with Swedish environmental protester Greta Thunberg, 16, to urge the government to declare a climate emergency – as protests in the capital entered a second week.
The Lochaber High School pupil has been holding a series of climate change protests outside her school since January and promised to continue until action was taken.
Holly, speaking to the Press and Journal after meeting with opposition party leaders, said: "I'm going to keep striking every Friday until the government starts taking action because this is really important.
"I think all the politicians are quite supportive of the strikes but they're not doing even nearly enough.
"The Paris Agreement says that we need to be at zero global emissions by 2050 and the UK's current targets are way too low.
"You can't do just one thing to stop it, you need to do a lot of things together."
📸 @IanBlackfordMP – along with other Westminster opposition leaders -has just met with @GretaThunberg and young activists to listen to their concerns, and discuss the actions we must all take to tackle climate change. pic.twitter.com/yjiU2vvrVt

— The SNP (@theSNP) April 23, 2019
Holly said it was "very disappointing" that Theresa May did not attend the cross-party meeting, and said: "She's the prime minister of the UK and she's the one that's in charge, she should be listening to us and engaging with us but she's not."
SNP Westminster leader Ian Blackford, who was at the meeting with Jeremy Corbyn, Sir Vince Cable, Caroline Lucas and Plaid Cymru leader Liz Saville Roberts, praised Holly for her campaigning.
He said: "I am so pleased that Holly is here, after our meeting we're agreeing to an engagement with young people going forward in terms of a citizens assembly.
"I think it's really important that we listen to Holly, we listen to Greta we listen to all young people and that we show the leadership which is necessary to make sure that we do have a planet that we're able to pass on to future generations.
"When we talk about land in the Highlands and Islands, you don't the own the land you belong to the land and I think that philosophy or that sense of responsibility that you have for future generations is really important."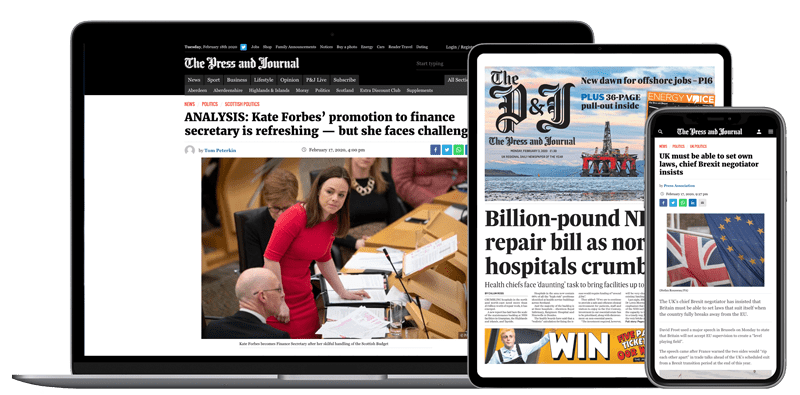 Help support quality local journalism … become a digital subscriber to The Press and Journal
For as little as £5.99 a month you can access all of our content, including Premium articles.
Subscribe