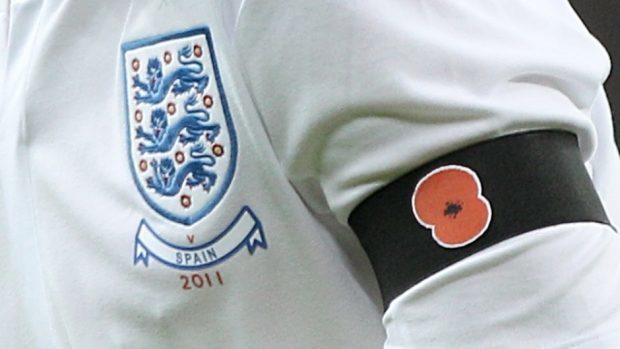 The Football Associations of Scotland and England have been warned they could face a points deduction in their qualifying group if they go ahead with plans to defy a ban on players wearing poppies on Armistice Day.
Both FAs have said they will allow players to wear black armbands with poppy emblems and are willing to accept any punishment that follows.
But Fifa general secretary Fatma Samba Diouf Samoura told BBC Sport "any kind of sanction" could follow.
The world footballing body currently prohibits any message or branding they deem political, religious or commercial and a points deduction is one of a number of punishments the organisation could turn to.
FIFA general secretary Fatma Samoura has insisted that no exceptions would be made by the world governing body in relation to law 4, paragraph 4 – the section that contains the ban on commercial, political or religious messages.
The Senegalese official said she had already been approached by several FAs asking for their own one-off exemption so they can make similar statements but had said no because the laws must be applied " uniformly and across the 211 member associations".
When asked if an exception could be made for an act of remembrance, Samoura remained defiant.
"You could make many exceptions. Britain is not the only country that has been suffering from the result of war," she said.
"Syria is an example. My own continent has been torn by war for years. Why are we doing exceptions for just one country and not the rest of the world?"
FIFA's position has already provoked an angry response from the British media, politicians and veterans groups, with May joining the fray in Wednesday's Prime Minister's Questions.
May told MPs: "I think the stance that has been taken by FIFA is utterly outrageous.
"Our football players want to recognise and respect those who have given their lives for our safety and security. I think it is absolutely right that they should be able to do so."
She added it was a matter for the British FAs but there was a "clear message" from the Commons that "we want our players to be able to wear those poppies".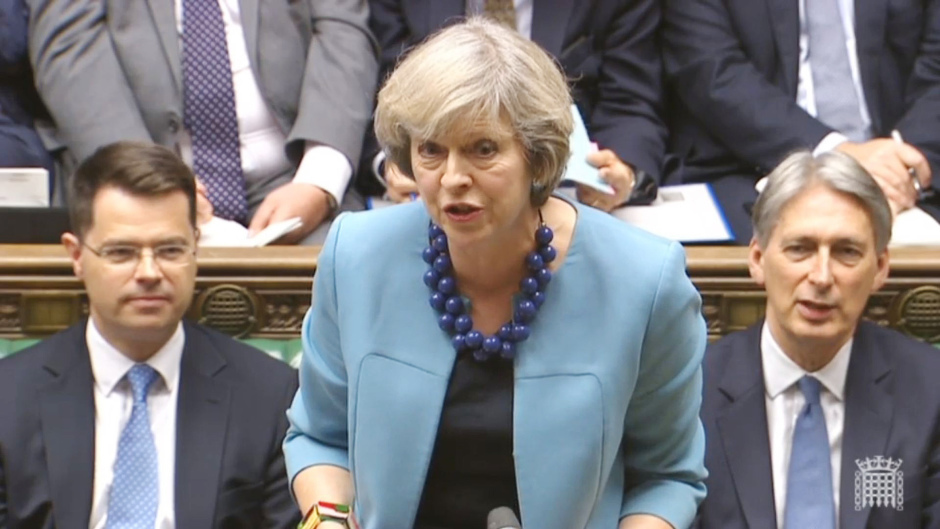 FA chairman Greg Clarke earlier gave a strong hint as to what was likely to happen next Friday.
Speaking to ITV in Carlisle, Clarke said: " We are commemorating millions of people who gave their lives in wars over the last hundred years and they deserve that. The people who lost relatives deserve that. That's our plan.
"We'll be wearing poppies at Wembley. I mean, we'd rather come to an agreement with FIFA, so that they're happy with that, but it's inconceivable that the FA won't be sanctioning the wearing of poppies at Wembley."
When asked by the BBC if the British teams would be punished, Samoura was vague.
"It is not really my ambition to punish anybody. They just have to recognise they are part of the rules of the game and they should be ready to face any kind of sanctions," she said.
"They know better than me because they made the law."
She added that it would be up to the match commissioners – FIFA's representative at international games – to make a complaint. A decision on punishment, which could be a points deduction, would be made later by a disciplinary panel.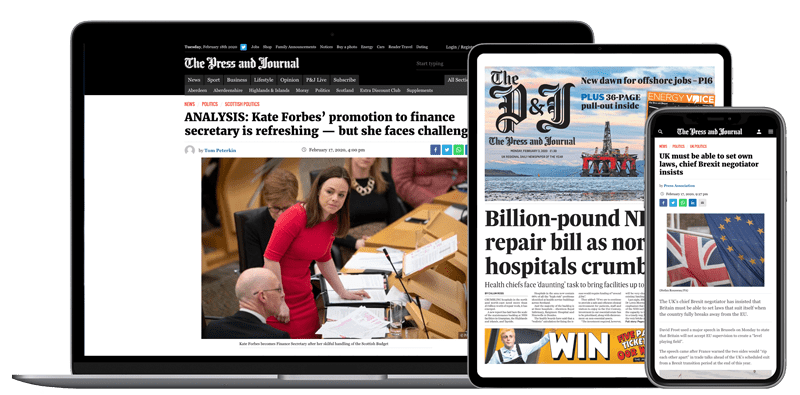 Help support quality local journalism … become a digital subscriber to The Press and Journal
For as little as £5.99 a month you can access all of our content, including Premium articles.
Subscribe