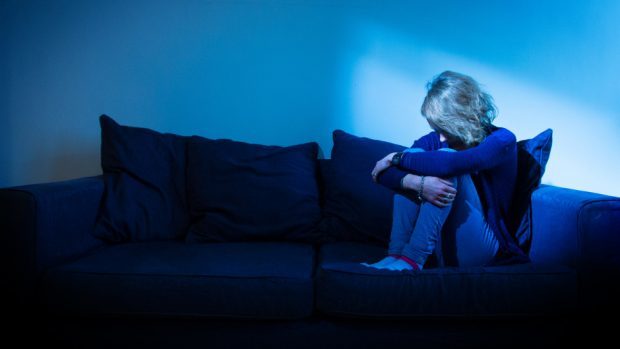 A children's charity has today called on the Scottish Government to review the process for referring children and young people to mental health services.
Barnardo's Scotland became concerned after an internal survey found almost 50% of a 3,000 sample of those it supports have a diagnosis of mental ill health or are presenting with symptoms.
It also revealed three quarters of those showing signs of an issue were receiving no service from Child and Adolescent Mental Health Services (CAMHS).
The charity additionally cited NHS figures showing that of all referrals to CAMHS, around one in five were rejected in 2015.
Martin Crewe, director of Barnardo's Scotland, said while waiting times remained a problem, there were significant numbers who were not being seen at all.
He added: "These children and young people either go without support or receive limited or inappropriate help.
"In our experience this can be the result of something as simple as insufficient information being included on a referral form.
"A review should consider how the current system works including looking at the criteria for referral nationally, the process for making a decision and crucially what happens to those children and young people who are rejected."
The plea echoes a call last year by Scottish Labour, which highlighted figures released earlier this month showing more than 3,000 young people have had to wait longer than the SNP's 18 week waiting time before being seen.
Monica Lennon, the party's inequalities spokeswoman, said: "Scottish Labour's plans for access to a school-based counsellor in every secondary school and a review of rejected referrals are crucial."
Minister for Mental Health Maureen Watt stressed not all those referred to CAMHS needed to be seen by a specialist as there is other services and treatment available, but acknowledged there were "record numbers" of young people coming forward.
She said: "That is why we are investing an additional £150million to boost support for areas which are absolute priorities for us, and which will help deliver improvements in mental health services. We will soon publish the next mental health strategy, which will include focus on improving access to services and also increasing support for early intervention and prevention, to support people to keep well."