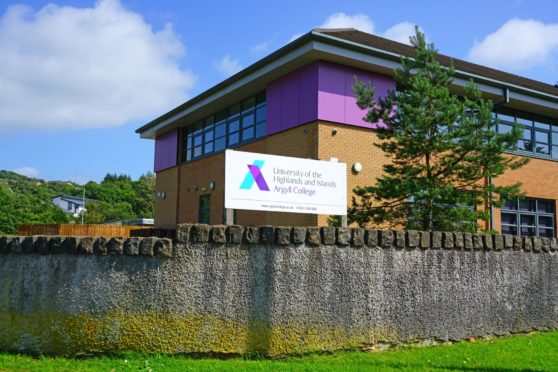 Efforts to find a new operator to take over an Oban nursery have fallen flat, with families now worried about the impact its closure would have.
Argyll College UHI has run the Little Learners Nursery in Dunstaffnage, at Dunbeg, since 2006.
It was intended to look after the offspring of staff and students originally, but in 2010 the main college building moved five miles from Dunbeg to the Glenshellach business park in Oban.
Today 52 children attend the prize-winning nursery, but not many of their parents are connected to the college.
A spokeswoman for Argyll College UHI explained that the institution could no longer justify the cost of running the venture.
She said: "Little Learners is no longer used by our staff or students to the same extent as it once was, and therefore the level of financial subsidy required to run the facility is no longer justifiable for us.
"Running the nursery has also increasingly posed logistical and managerial challenges for us in recent years.
"We are aware of the value of the facility for children and parents alike, and have been working hard to find an alternative private operator for the nursery.
"Sadly, these discussions have come to an end without a viable agreement being reached and, reluctantly, the board of governors have agreed to take this course of action.
"Our primary duty is to provide high quality further and higher education and we hope the local community will understand that we must make this our priority in a challenging economic landscape."
The college is now consulting with nine members of staff "on the future of the business" and college principal, Martin Jones, has extended an invitation to meet parents.
Oban-based councillor, Kieron Green, said the local authority would help any other organisation which wanted to take it over.
He said: "It is a worry for the parents who have children at the nursery at the moment or who are looking to do that.
"There are obviously a number of nurseries in Oban, but Little Learners offer care for babies, that is not something that many of them do.
"It also offers wrap around care before and after the start of the school day, which is important for parents who are working full time. There are a number of parents concerned about that.
"I understand the college's position. Obviously it is paramount for parents that alternative provision can be obtained locally.
"The council is very keen to support any other organisation which would want to take over this nursery."