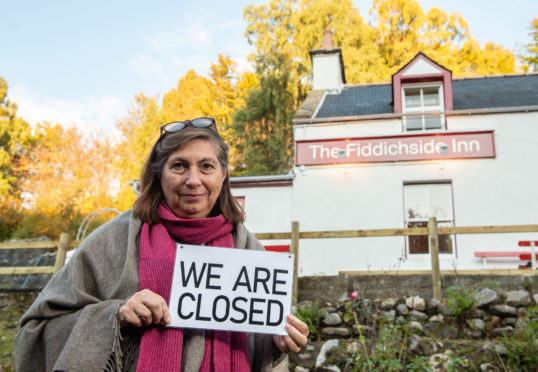 Pub and restaurant owners have been left "furious" and counting the costs of new coronavirus measures, claiming they make trading "unviable."
While a 6pm curfew on premises does not come into force until this evening, some businesses have already decided to shut and lay off staff.
For the next 16 days alcohol cannot be served indoors, but outdoor drinking will be permitted until 10pm.
First Minister Nicola Sturgeon announced the move on Wednesday and said it was necessary to prevent infection levels returning to the same peak as they did in the spring.
Details of a £40 million deal to help affected firms will be set out later today, but a number of businesses have already opted to close temporarily instead.
Just hours after Ms Sturgeon's announcement, the owner of Number 27 in Inverness was forced to make one of his staff redundant yesterday amid the growing cost pressures.
Mark Wilson has closed the restaurant's doors, saying it would be ruinous to continue trading over the next two weeks and three weekends.
"It has been a difficult decision for many businesses, but it was quite easy for me," he said.
"Half of our business is after 6pm and our trade is alcohol sales.
"It's just not viable to be open with these restrictions, we don't have the daytime trade.
"It would be cheaper to close, so we are."
The Keg Bar in Inverness, which has a licence to open from 9am and is popular with night workers finishing their shifts, is also closing for 16 days.
A spokesman said: "Despite doing everything being asked of us, we will now be punished for the actions of the few with little recourse at our disposal."
Ali Hunter, who runs the Fiddichside Inn in Craigellachie was left "absolutely furious" following Ms Sturgeon's announcement and has closed the business "until further notice" when the restrictions are reviewed.
But alongside the financial toll on her business, Miss Hunter is concerned about wider implications.
She said: "I feel passionately that this is the pub of the village.
"We have an ageing population that come in to the pub and it's really important for them as the rest of the time they live by themselves.
"It should be kept open but not serving alcohol is totally unviable.
"I can't just open to serve people teas and coffees – the costs just don't work."
Hoteliers have reported scores of cancellations in the wake of Wednesday's statement, including at the Sligachan Hotel on Skye.
Director Gary Curley said: "The hotel was fully booked for October. Not any more.
"There has been a flurry of cancellations overnight as a result of concern and utter confusion about the rules.
"This is devastating after we worked so hard to create a welcoming but utterly safe environment.
"We now face a long winter with no income."
Yesterday McGinty's Group in Aberdeen closed its Stag and McGinty's city centre pubs for the third time since the start of the pandemic, with a decision still to be taken regarding The Grill.
Its other premises, including Mac's Pizzeria and The Silver Darling, have had their opening hours altered to suit the curfew.
Popular nightspots including The Spiritualist, Siberia and Orchid have also closed for 16 days.
Aberdeen City and Shire Hotels Association said the new restrictions have placed its members in the "direct firing line of financial loss".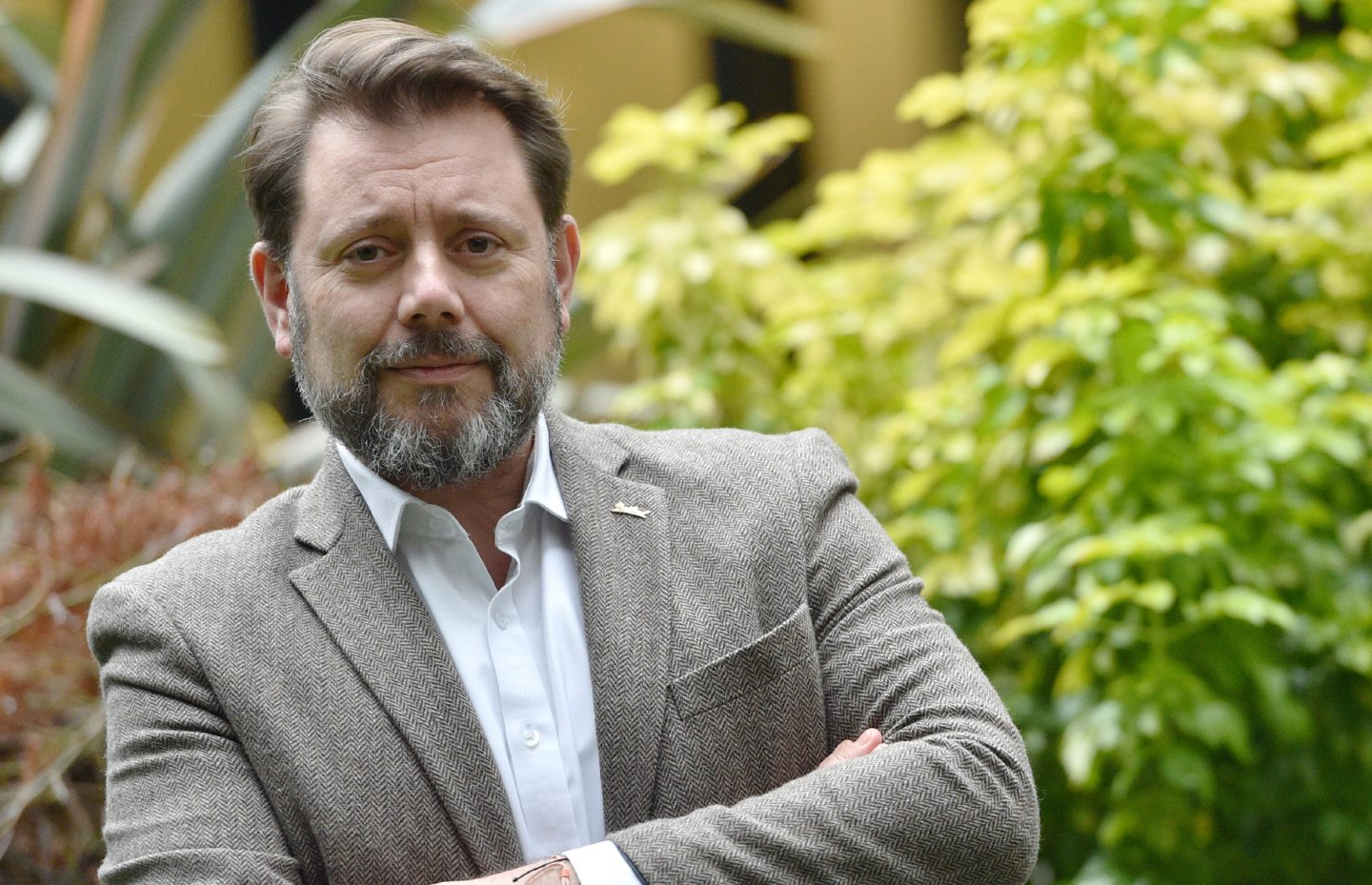 Chairman Frank Whitaker said: "The summer season has gone, the corporate autumn months don't exist because there is no business travel, conference and event revenue is non-existent and Christmas celebrations won't take place.
"Hotel business[es] face a bleak outlook until next summer at the earliest."
At First Minister's Question yesterday, Nicola Sturgeon said she was not expecting the decision to be "welcome or popular."
"I know how difficult the consequences of these decisions are for businesses and for individuals," she said.
"They're tough decisions, but they ultimately have to be made by government.
"Every day right now we are facing decisions where we literally have lives in one hand and jobs in the other.
"It's an impossible, almost, balance to strike. We are doing that to the best of our ability."