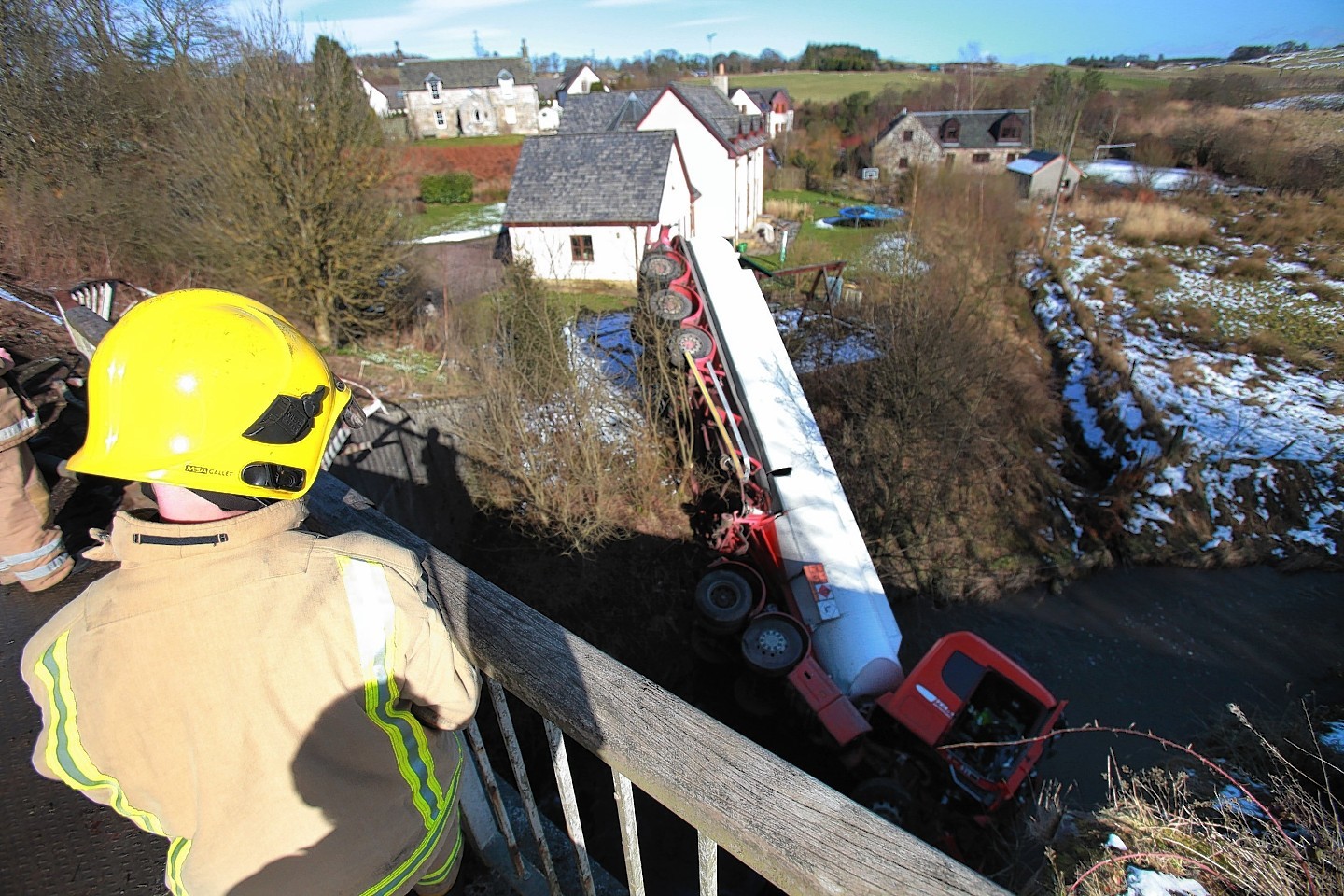 Dramatic pictures have been released showing how lucky a driver was to survive after his tanker plunged 40ft down an embankment off a busy Scottish road this morning.
The tanker was traveling along the the A977 near Powmill, Kinross, in the early hours of this morning when it is believed to have lost control on black ice and been sent crashing down the roadside embankment.
Emergency services rushed to the scene around 3.30am to find the tanker lying on its side at the bottom of an embankment next to the road.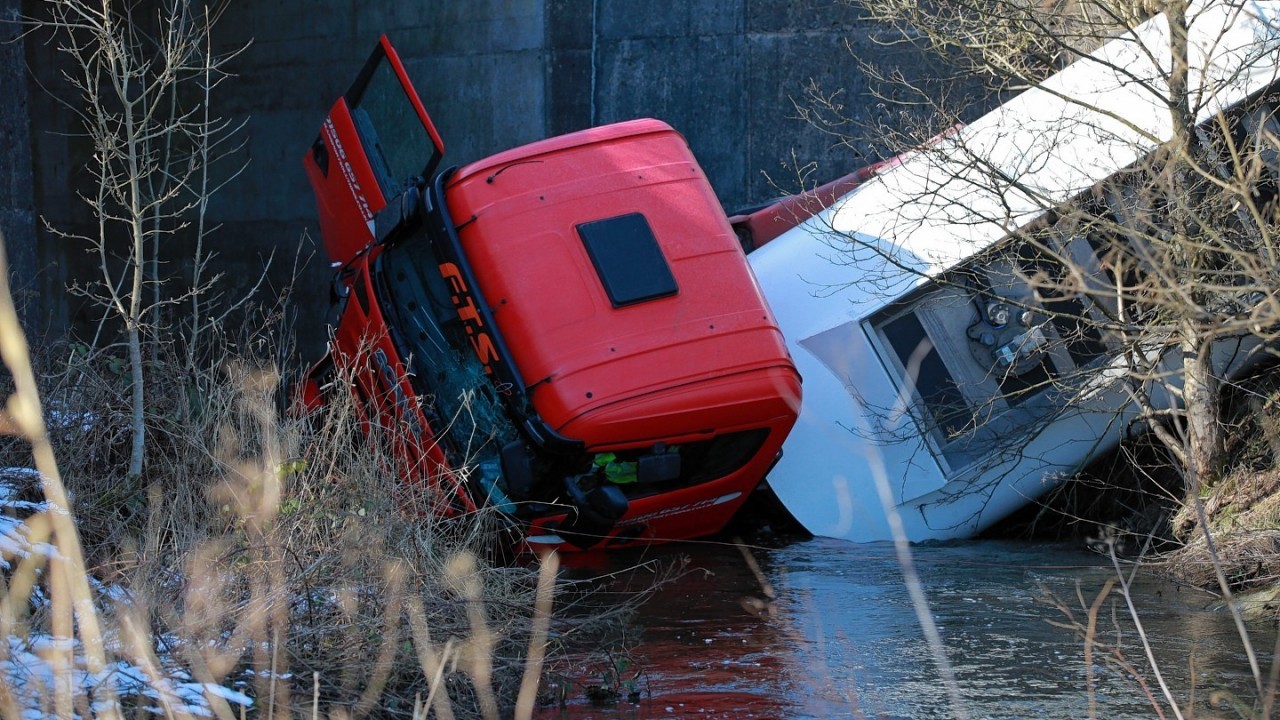 Police Scotland said that the driver survived and is in a stable condition, a police statement confirmed: "Police Scotland attended Powmill at 3.30am this morning after reports that a tanker left the roadside.
"The driver suffered a head injury but is believed to be in a stable condition."