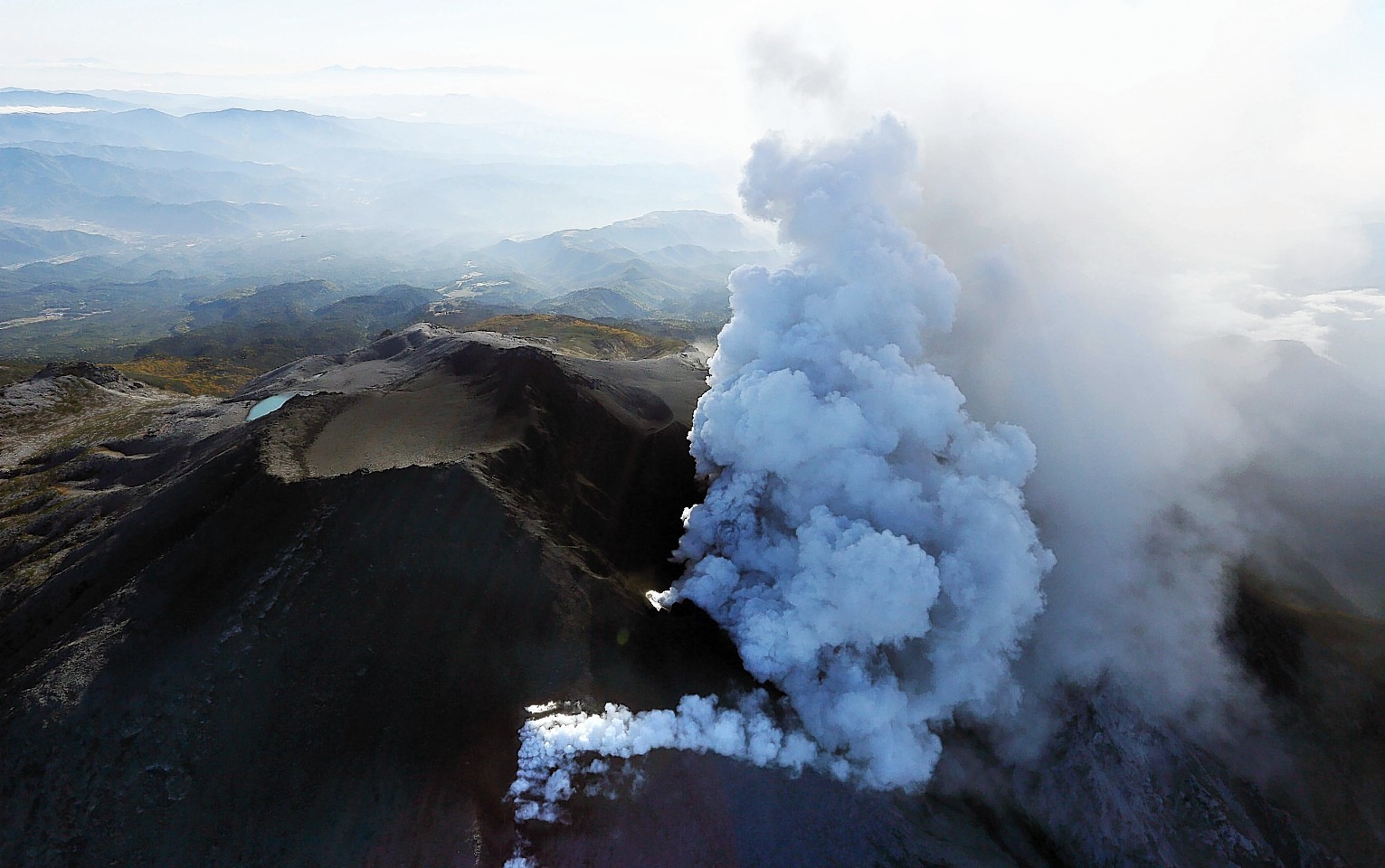 A huge Icelandic volcano spewing fountains of lava does not yet pose the threat of sending volcanic ash into the atmosphere – an expert said tonight.
The Bardarbunga volcano is the second highest mountain in Iceland and is located on the Bardarbunga volcanic system – one of the most active volcanic systems in the country.
Today it continued its lava eruption, which began on Sunday, with streaks of lava measuring up to 60m in height shooting into the skies.
Iceland's Met Office kept an orange alert in place over the volcano today, a downgrade from the red alert in place on Sunday.
The orange alert indicates the volcano "is exhibiting heightened or escalating unrest with increased potential or eruption."
A red warning means "eruption is imminent or in progress" and that "significant emission of ash into the atmosphere is likely".
However, a spokesman from the Met Office said anyone planning on boarding a plane in the next week or so should not panic yet.
Tony Burgess, a meteorologist with the Met Office's environmental, meteorology and response centre, in London, said: "There's nothing going out at the moment because the eruption up there is basically all lava, there's no ash being emitted into the atmosphere."
He added that there would only be cause for concern "if there was volcanic ash going up in the air."
He said: "It's basically just a lava outflow with no ash at the minute."
Mr Burgess added that there was no cause for concern "at the moment", adding: "But obviously things can change and there may possibly be another eruption.
"It's difficult to say. It's been like that since the last Iceland eruption, but it hasn't been anything like the previous one, there's no volcanic ash."
The central Bardarbunga volcano is 6,591ft high, while the system itself is 190 km long and around 25 km wide.
The last eruption in the system happened in 1910, but statistics show that over the last 1,100 years it has erupted on average once every 50 years.
In 2010, the ash cloud resulting from the eruption of the Eyjafjallajokull volcano in Iceland brought European airspace to a halt for six days.
On May 21 2011, Iceland's Grímsvötn volcano erupted causing numerous earthquakes and leading to the cancellation of around 900 flights.