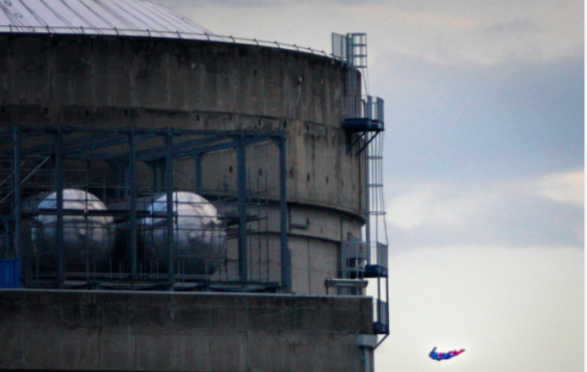 Greenpeace activists have crashed a drone into a French nuclear plant to highlight the lack of security around the facility.
The drone, which was decked out to resemble a tiny Superman, slammed into the tower in Bugey, about 20 miles from Lyon, according to a video released on Tuesday by Greenpeace.
The environmental activist group says the drone was harmless but the action showed the lack of security in nuclear installations in France, which is heavily dependent on atomic power.