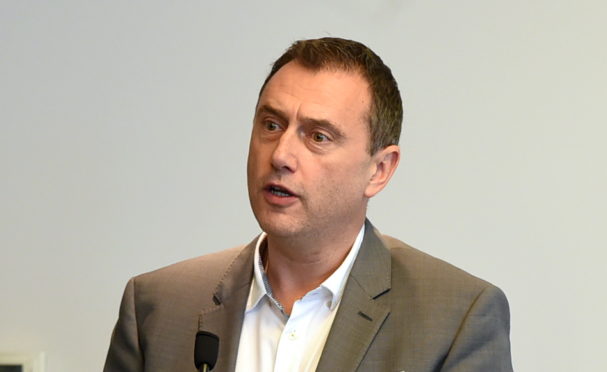 The chamber has been engaging with business communities and senior figures in government at all levels to find a way forward which balances the public health priority with the economic damage caused by lockdown, a need which is reinforced by today's unheard of GDP figures.
Despite a lot of hard work by us and others to make the case, we are very disappointed and surprised that the full lockdown measures will remain in place and fully back the stance of Aberdeen City Council that they should not continue beyond this weekend.
On the basis of reducing levels of infection, we believed we should have seen a phased release of the lockdown restrictions starting today and working towards a full re-opening of all affected venues over the next week to 10 days or earlier.
We have been impressed by the further efforts of venues in working together to ensure lessons are learned and practices are adjusted.
Our message has, for some months, been that we need a soft "contract" between businesses and people to get the economy moving again in different times. We believe people will choose to go to places that have clearly made reasonable adjustments to ensure, as best as they can, the safety of their staff and customers. In turn, each and every one of us must take personal responsibility for adjusting our own behaviours in those places.
While the broader hospitality sector is worst impacted by virtue of their forced closure, the consequences of these restrictions are hitting the small producers who supply them and has led to a significant decline in footfall and sales in retail across the city.
We had started to see increased footfall and a "buzz" return to the city before this latest setback and it is important that we regain this momentum safely and quickly.
The resultant public perception of all this is that Aberdeen is being portrayed as a "city closed for business" and that is having a measurable impact on forward bookings in the accommodation sector, not just in Aberdeen itself but in Aberdeenshire too, as tourists cancel bookings. The inexplicable continuation of the five mile travel restriction is also making the city centre a "no go" area for many local residents.
Our message today is that Aberdeen is open for business and is a great – and safe – place to live, work, study and visit. This should be echoed by our political leaders.
Serious consideration is needed around once more restoring consumer confidence following this period of restrictions and this can be supported by an extension to the Eat Out to Help Out scheme and consideration of a "restart" voucher scheme, tied to local high streets and to act as an incentive to encourage consumers back into stores – such schemes have already been piloted in China, Taiwan and Malta.
It was welcome to see the Scottish Government respond to our request with a £1million local grant scheme to support affected businesses but in reality, the maximum grant per business of £1,500 won't make a meaningful difference to the survival or not of venues forced to close for what now looks like a period of up to a month or longer.
It's also important that UK Government responds positively to our ask around flexibility in the job retention scheme. We have already seen business failures and now fear more will follow, with the job losses that will accompany this.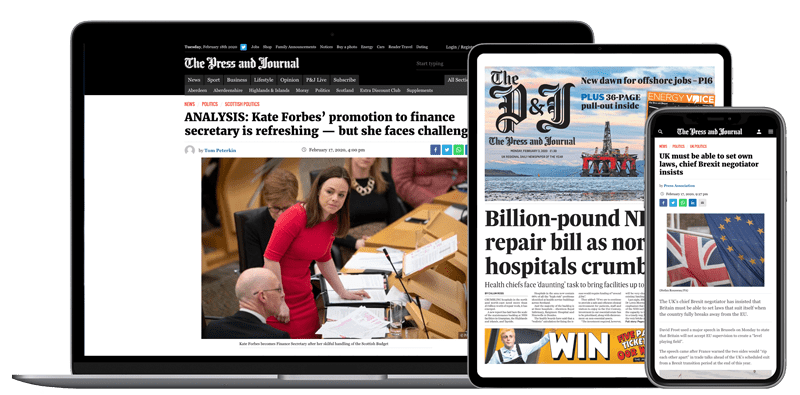 Help support quality local journalism … become a digital subscriber to The Press and Journal
For as little as £5.99 a month you can access all of our content, including Premium articles.
Subscribe