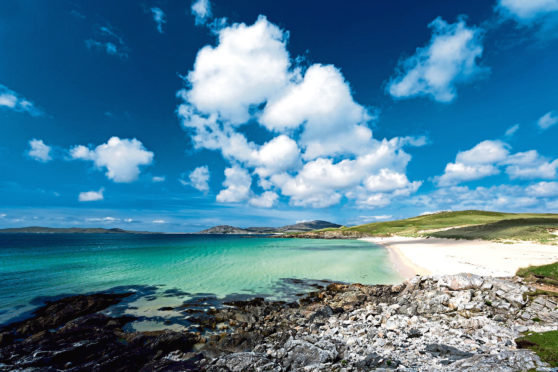 After another hectic day in Inverness, I was on the ferry back to Stornoway on Monday night when I had a call from The Hearach. He was jubilant. He was aglow. He was dancing.
You always know he is happy when he sings the works of Freddie Mercury. As he says himself, he's just a poor boy, nobody loves him. He's just a poor boy from a poor family.
He could see the writing on the wall. Maybe that was because he recently scrawled Freedom for Harris everywhere all around his bedroom and other areas which his mother does not regularly inspect.
The Hearach had big news because he wanted me to know that the forces of nature had now joined up with his own efforts for independence and a landslide had come down from the hills and blocked the road near the Harris Hotel to keep Harris, in his words, "beyond the reach of you Leodhasachs".
Particularly when he is on the grog, The Hearach sees the presence of anyone from Lewis on his turf as an unwelcome invasion. The vans and lorries making deliveries from companies in Stornoway are to him like the tanks of an occupying army coming over the Clisham.
---
"Obviously not cool to have a fondness for Jammie Dodgers"
---
They are all unnecessary, in his view, because the beauty of Luskentyre Beach, as well as the prodigious output of the Harris Gin Distillery in Tarbert, are enough to draw enough tourists with deep pockets to sustain The Hearach economy, allow the Isle of Harris to make a Unilateral Declaration of Independence (UDI) and become self-governing and completely free. Free from the UK, free from Edinburgh and, more importantly for the loud Hearach, free from Stornoway.
To make things worse, but maybe better for my Harris acquaintance, there is no ferry either. A cargo ship hit rocks off Harris at the weekend and managed to get in and tie up at the pier before it sank. So the ferry could not get in.
The Hearach thinks this can only can be a good thing because the tourist season is nearly over and no ferry means that no crafty Lewis people can sneak on to the sacred streets of Tarbert through a seaborne invasion. He has thought this through.
Like the people who dreamt up International Talk Like A Pirate Day. Oh arr, that is today. Didn't you know? What are you? A son of a biscuit eater?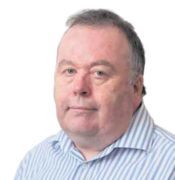 Apparently, that is one of the worst insults that pirates in their day could hurl at their quivering victims. It obviously was not cool to have a fondness for yon days' equivalent of a digestive or even a Jammie Dodger. You would probably be keel-hauled for nibbling on ginger nuts.
This new have-a-pirate-theme-in-your-life is spreading. There are parties, conventions and, of course, fancy dress events in pubs and clubs.
I know someone who went as a pirate to a fancy dress party, complete with mean-looking eye patch. As they entered the Glasgow club, and had the security searches, he and his pals were told the electricity had just gone off. Sure enough, it was pitch black in there – or so he thought. He was in there for 20 minutes before he realised the light was actually on but the security people had just fitted him with a second eye patch.
Like my mate, The Hearach, pirates liked their grog. They were often under the weather or even three sheets to the wind, to get the pirate parlance just right.
Their language was atrocious and much of it just was not suitable for a classy family newspaper. However, anyone else had to mind their language in their presence or they would report you to the captain. He would listen patiently but if he came to see you personally that would be because he couldn't believe his buccaneers.
Pirates talked funny, not unlike your typical Hearach. The old bodachs there speak of their grim pirate history. They were from the neighbouring islands of Berneray.
In 1739, Berneray businessman Sir Norman Macleod, by then based in Skye, sailed his ship, the William, to Harris and abducted many women to flog in America.
He would claim they were criminals and sell them for a pretty penny. Had it not sunk off Northern Ireland, he would have got away with it and the truth would have been hidden.
Before the road at Tarbert was partially reopened after the landslip, my mate The Hearach was back on the phone. He did not want traffic to start moving hither and thither and he was delighted his muddy stockade was still in place.
He was singing again, but he does not sing well. He sort of rumbles. As the writer PJ O'Rourke once described someone singing atrociously, it sounded like men "jumping off a table into a bathful of frogs".
And did he think any of Freddie Mercury's words were relevant to the crisis afflicting Harris? Of course. "Is this the real life? Is this just fantasy? Caught in a landslide. No escape from reality . . . for you Leodhasachs."