Sir, – I suspect that many residents in Aberdeen are cringing at the thought of people coming off cruise boats and being transported through our once beautiful city.
The city centre is an embarrassment – a dump.
The council spent all that money on UTG which is in a bigger mess than it was before they started, and the materials used look shoddy – as does the workmanship.
Concrete does nothing to enhance the area. All it needed was a really good tidy up, not tearing the heart out of it.
Where do we direct a tourist who stops us and asks where they can take their kids swimming? I'm assuming most folk will head off to the Shire, which at least has some attractive places to visit.
Please restore our city so we can once more be proud to show it off to visitors.
DW.
Estate owners have helped raise tree cover to 19% of our land
Sir, – Colin Young's views on the way Scotland's estate owners have managed their land (Letters, March 13) would be more plausible if his claims reflected historical knowledge.
Decades of inferior management by estates have not denuded our land of trees.
Climatic changes reduced Scotland's tree cover from over 50% of Scotland's land area around 6,000 years ago to around 4% of our land area by 1350.
Many of the woodlands planted by Scotland's estates during the 18th and 19th Centuries were felled during the two world wars in the first half of the 20th Century. Since 1945, tree planting by both Scotland's landowners and the Forestry Commission has increased Scotland's tree cover to over 19% of our land area today.
Deer fencing primarily for tree planting between 1945 and around 1960 fenced off red deer on Scotland's hills from their traditional wintering grounds, resulting in increased red deer mortality and a drop in red deer numbers.
Deer management groups were set up to co-ordinate red deer management between owners.
In many deer management group areas red deer numbers increased until around 2000 and have decreased since then. Sika, roe, fallow and red deer have increased in our woodlands, reflecting the increase in Scotland's woodland cover.
Today one of the biggest contributors to greenhouse gases in our atmosphere are wildfires.
To avoid wildfires in rural Scotland we need to manage dead vegetation increasing fuel loads and the risk of wildfires. This can be achieved by increasing the impact of herbivores in our rural landscape, by managed muirburn or mechanical intervention.
The culling of raptors such as eagles and hen harriers has been illegal for several decades. From our experience, the main adverse impact on protected birds is now human disturbance during nesting and an increase in predators.
Jamie Williamson, Alvie Estate Office, Kincraig, Kingussie.
SNP big on talk, small on delivery
Sir, – The three contenders for the SNP leader/first minister have all been quick to condemn the UK Governments proposal's for dealing with the "small boats" crisis.
Stephen Flynn, the SNP's Westminster leader, called the measures a "complete and utter disgrace". They say we need more inward migration for Scotland to prosper.
This being the case, why then has the so called Super Sponsor Scheme for displaced Ukrainians been paused? The scheme was instituted with great fanfare by the Scottish Government in an effort to appear more virtuous and caring than the UK Government's scheme. By July 2022, it had to be paused for three months.
The Scot Gov website said "a temporary suspension is needed to ensure safe accommodation can continue to be provided for those who have already applied and may now travel to Scotland". Nearly eight months later it is still paused, despite the chartering of cruise ships and other measures to house people.
If the Scottish Government is unable to provide the basic necessities for people fleeing a war and arriving under an approved scheme, with all their paperwork in order, how do they plan to support large numbers of people arriving unannounced, uncontrolled and undocumented?
Unsurprisingly, none of the candidates have addressed this issue – unless of course it is a simple case of "take them off the small boats and put them on big ships – uncompleted ferries perhaps". This is typical of the SNP: big on rhetoric, small on delivery.
Mark Openshaw, Earlswells Road, Cults, Aberdeen.
Alcohol policy is lacking logic
Sir, – Since minimum pricing of alcohol does not appear to have had the desired effect in reducing alcohol consumption, the Scottish Government is now proposing a ban on all alcohol advertising.
According to its figures, there were 223 alcohol-related deaths per million in 2021 and 245 drug-related deaths in the same year.
I have never seen an advertisement for drugs.
Logic?
Margaret Gunn, Badanloch, Watten, Caithness.
Lineker and Co bring real clarity
Sir, – There will be many who consider the volume of attention given to the decision by the BBC to stand down Gary Lineker from Match of the Day to be more in keeping with the fall of a government or the imminent invasion by the forces of an enemy. But they are ignorant of the passion of a dedicated football fan.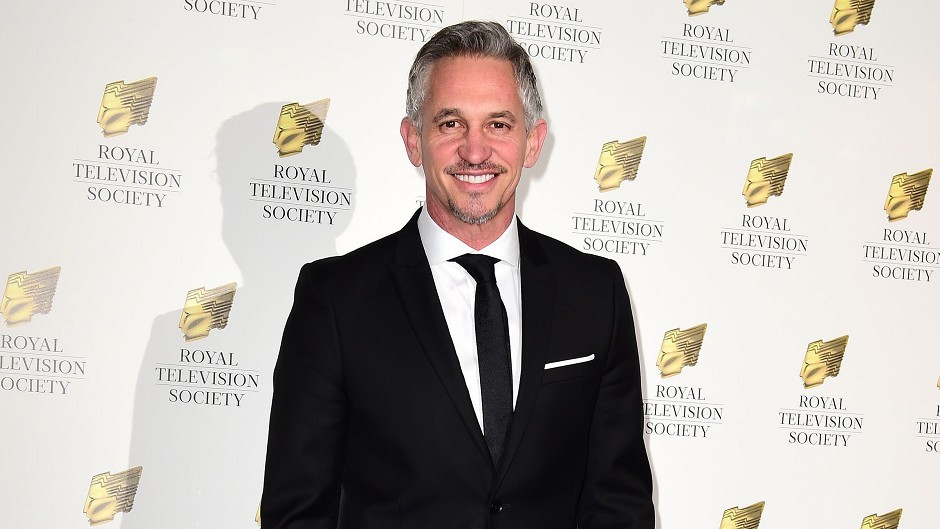 The legendary Bill Shankly's words – "Some people think football is a matter of life and death. I assure you, it's much more serious than that" – is their daily text.
The fallout saw matches float rudderless before our eyes, comparable to an orchestra without a conductor, no old pros to give their expertise on moments of brilliance or controversy.
Their years of experience give clarity and logic to certain decisions by the artists on the field that Stan the fan, sitting in the stand or in front of the telly, considered unworthy of decent language.
Thankfully the impasse was brief, the broadcaster was prudent to realise that with so few sporting vessels leaving its port – the majority from those of commercial organisations, journeys constantly interrupted by the mists of advertising – to have its flagship football programme sailing without the iconic captain on the bridge and his trusted crew of legends on board would founder on the jagged rocks of viewer dissatisfaction.
Ivan W Reid, Kirkburn, Laurencekirk.
Many a glen in Duhan homeland
Sir, – Geoff Cormack was wondering what "wee bit of hill and glen" Duhan van der Merwe and clan call home when singing Flower Of Scotland (March 13)?
I can only imagine it was South Africa with its approximately 500 Scottish placenames. Hills, glens, bens, lochs, suburbs, streets and towns – the list is endless.
Duhan's commitment to Scottish rugby is commendable.
Mrs I J Paterson, Kinmylies Way, Inverness.
Forbes pinpoints SNP's deep flaws
Sir, – Kate Forbes MSP in her leadership contest to be the next first minister highlighted everything that is woefully wrong with the SNP when she said: "More of the same won't cut it."
As a staunch believer in independence, she knows that people are more worried right now about how on earth they are going to heat their house or where their next dinner is coming from and has set her sights on the economy as a priority. Yet incredibly some people are set on voting for the other two candidates who are determined to continue the very politics that caused the downturn of the SNP and the first minister to resign.
Robert Gritton, Newmachar.
Improving the A9 experience
Sir, – "What do we want?"
"The A9 dualled!"
"When do we want it?"
"Now! Or at worst next week!"
So, our Highland councillors have passed a motion.
The other day I spoke to a lorry driver from Manchester. "What a joy to drive up here," was his view of travelling from Perth to Badenoch.
The other week I took delivery of a complex order from Stevenage less than 36 hours after emailing my request. Rapid delivery from the south is the norm.
Driving cannily from Kingussie to Perth takes about one hour 20 minutes for around 70 miles. About the same time is needed to go the 50 miles from Kingussie to Fort William.
Safety?
What about better use of the electronic signage? What about greater enforcement of speed restrictions? Why not trial "no overtaking" for the single carriageway sections?
Obviously, trains cannot solve the area's problems. Modern clean bus services would give so much benefit in so many ways and not just for the A9's towns of Aviemore and Inverness.
Perhaps our Highland councillors should be framing motions over which they have some agency.
Dick Webster, Campbell Crescent, Kingussie.
OEUK and the oil firms out of touch
Sir, – The utterly predictable tactics employed by OEUK regarding the allegedly unfair "windfall tax" and the Westminster government's decision to keep it in place shows OEUK and the oil companies are out of touch regarding how the majority view their energy costs which have long been exorbitant before Putin cast his dark shadow across Europe.
Truth is, the energy price guarantee is still bad for business and residential customers and does nothing to stem the flow of high-cost "local energy" of the type hyped about from the fossil fuel lobbyists who have infiltrated all levels of government with catastrophic consequences elsewhere.
What all levels of government have failed the public with is provision of clean, affordable, reliable, and ecologically sound methods which do not involve any input from those petroleum personalities who have got us all in this wholly preventable mess.
Any notions that either the hydrogen or carbon capture schemes have even a billionth of a degree of environmental credibility need to be dispelled immediately as solutions to the oil-created climate emergency we are all in.
Ian Beattie, Baker Street, Aberdeen.
Road advice falls short of useful
Sir, – Many road users will already have experienced what can only be described as the current chaotic traffic system centred on the Bridge of Dee and George VI Bridge.
This week it was reported that a "spokesperson" for Aberdeen City Council said that road users should plan their journeys to take account of the roadworks. It would take a real genius to come out with a statement of the blindingly obvious.
Presumably, this genius could explain how, if at all, this applies to ambulance drivers taking an emergency to the hospital.
Where does the council find people like this?
It would seem that if you disclose at interview that you can make really stupid comments, you will be guaranteed a job.
Douglas J Cusine, Gurney Street, Stonehaven.
Art gallery should put cards on table
Sir, – I wrote to the Aberdeen Art Gallery prior to the official opening of the newly refurbished building to inquire whether there might be a space for a card stand for cards produced by local artists (myself excluded, as my retirement is imminent).
These could be on display in the shop for sale and may just be of some interest to a number of Aberdeen citizens who enjoy art with some local flavour. I was told that space in the new gallery is at a premium and that to display such merchandise would not be possible.
Three years later I visited the gallery and found that there are a number of stands displaying goods produced from almost everywhere. Just one of them would have been sufficient for cards by local artists.
It does feel that a whole group of Aberdonian council taxpayers, both artists and art lovers, are being left out when all have something important to contribute to the life of the new art gallery.
People with an interest at every level of art should be catered for.
I can only hope that the councillors, our representatives, will recognise this discrepancy in our gallery shop and find a remedy so that we can all benefit.
Kanita Sim, Hammerfield Avenue, Aberdeen.
Unemployable? Then seek election
Sir, – Mike Salter (Letters, March 15) correctly points out that many MSPs have no experience of anything other than politics, and indeed it was once rather unkindly suggested that the Scottish Parliament consists of 129 people selected from the ranks of the unemployable.
Malcolm Parkin, Kinnesswood, Kinross.
Pools and libraries must be saved
Sir, – The anger and fury of local communities in reaction to closing swimming pools and libraries is now very clear and something needs to be done to save them.
It would have been sensible to shave some money off of other council budget expenses and "ring fence" the money to protect the pools and the libraries, both of which provide excellent all-weather facilities and have very helpful staff.
It was an easy and lazy way just to slash the budget to make ends meet, but the councillors should have been appealing to the Scottish Government for more funds as Aberdeen always gets much less per head than central Scotland authorities.
Dennis Forbes Grattan, Mugiemoss Road, Bucksburn, Aberdeen.