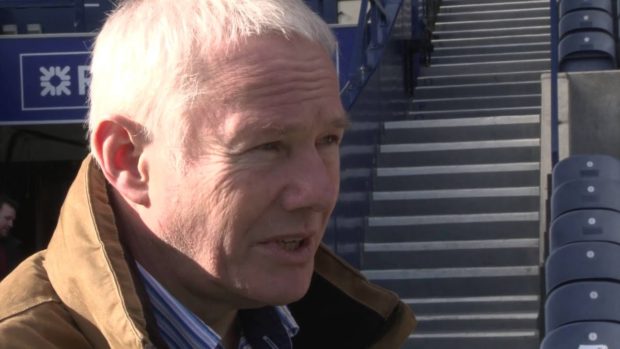 John Rutherford is widely regarded as one of the greatest players ever to have worn a Scottish rugby jersey.
And, asked to provide his memories of Bill McLaren, 10 years after the latter's death in 2010, the warmth of his words this week testifies to the lofty regard in which he held his fellow Borderer.
He told the Press and Journal: "My thoughts on Bill are nothing but positive. He was a genuinely great bloke and had worldwide popularity amongst players, coaches and spectators.
"My first contact with Bill was when I was a pupil at Philiphaugh primary school in Selkirk. We used to play in an annual Border Schools sevens tournament and he was always present with his Hawick teams but he always made a point of chatting and offering advice to our school team.
"I remember seven little Selkirk guys listening in awe!
"Bill was not only a great commentator, but an accomplished journalist with. If he was reporting on a Selkirk game, he would appear at training on a Thursday evening just to get to know our players.
"I'm sure he would do this with all rugby clubs and it gave you a real insight into his incredible preparation for games. His 'big sheets' which he used for his commentaries are now sought-after rugby memorabilia throughout the rugby world.
"I have one myself hanging proudly in the hall of my house.
"When I made it into the national team, Bill was always on the pitch when we arrived at a stadium. He would speak to both sets of players and it was amazing to see the respect he had amongst them. And, of course, there was a 'Hawick ball' for everyone.
"I was coaching the national team when Bill was commentating on his last game. It was Scotland against Wales in Cardiff [in 2002].
"It was very humbling listening to the Welsh supporters singing his name throughout the game. We invited him down to our changing room after the game and Budge Pountney, our captain, presented Bill with his match jersey.
"I think it was the only time that I ever heard him stuck for words!"