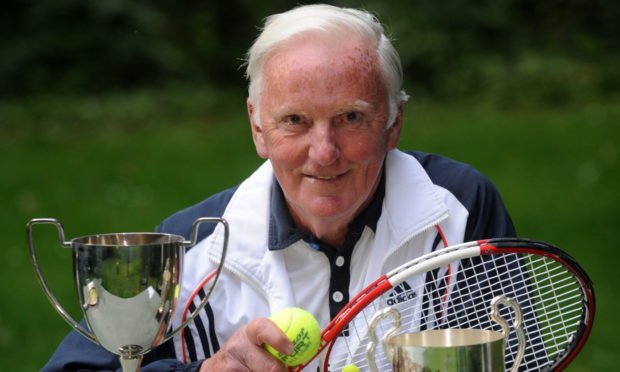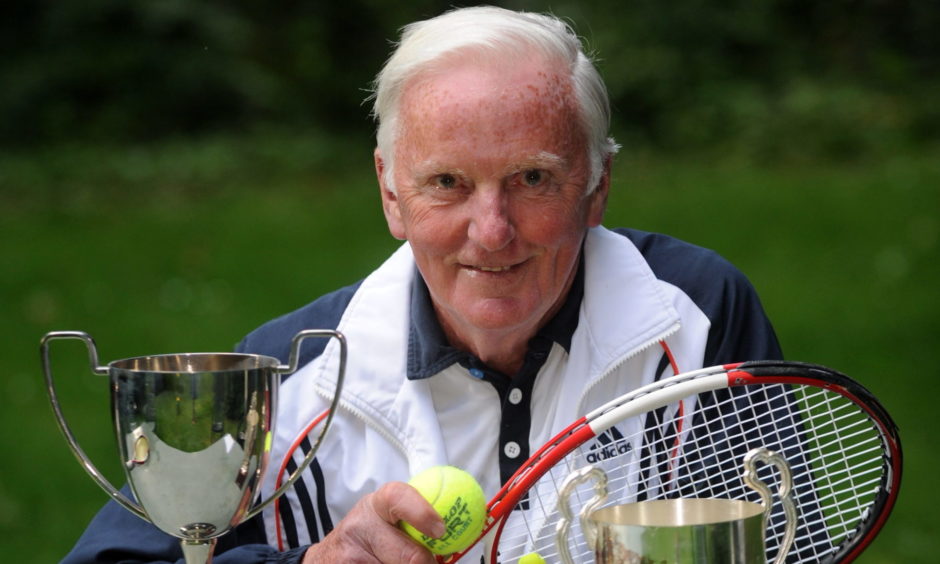 A north-east tennis coach has paid a rich tribute to the qualities of court star, Jimmy Wood, who died last weekend, aged 85.
Mr Wood spent more than 70 years as a member of the Cults club in Aberdeen and won seven senior titles at Wimbledon during his career.
Gareth Rennie, the head coach at Cults LTC, told the Press and Journal Mr Wood had been an inspirational character to generations of players throughout his life.
He said: "It is difficult to sum up exactly what impact Jimmy had on the local tennis community and, in particular, his longtime club Cults, but the very fact that you can mention his name to a twenty-something or an eighty-year-old and they will know who he was is testament to what he achieved.
"Jimmy had a massive affect on those that played with or against him and playing at such a high level for so long meant that he transcended generations.
"I often hear stories of how Jimmy put a young whippersnapper in their place by beating them despite the 40+ year advantage they may have felt they had.
"In true Jimmy style however, he never gloated or disrespected the opponent, simply took care of business with his usual efficiency fuelled by immense talent and an even stronger will to win.
"Jimmy has his name on the Cults champions honour board no fewer than eight times, largely through the 1980s and it wasn't until a far younger generation took over that he lost that title.
"His influence wasn't restricted to his singles success, but spread to doubles and, in particular, team competition.
"We often hear about 'legacy' these days with the Murray brothers doing their best to leave a mark on Scottish tennis that will last long after their professional careers have come to an end.
"Jimmy's legacy was never manufactured, his contribution to future generations came from the example he set. Local players had a bona fide international champion who could be seen playing week in week out right on their own patch, someone who balanced the difficult act of being a ruthless winner alongside being a true gentleman.
"He was honoured with lifetime membership at Cults as a show of respect and appreciation for all he had achieved while flying the flag for Cults across the world and he will continue to be used as a benchmark for success, an example of what can be achieved when you set exacting standards of yourself and leave no stone unturned in the pursuit of your dreams.
"A contemporary of his said to me this week that, had he lived anywhere else but Aberdeen, he would likely have played Davis Cup for Great Britain.
"Yet Aberdeen was his home and where his family were settled and his achievements simply seem all the greater given how far removed he was from the traditional heartlands of British tennis.
"How proud he must have been to see two Scottish lads (Andy and Jamie Murray) win the 2015 Davis Cup!"