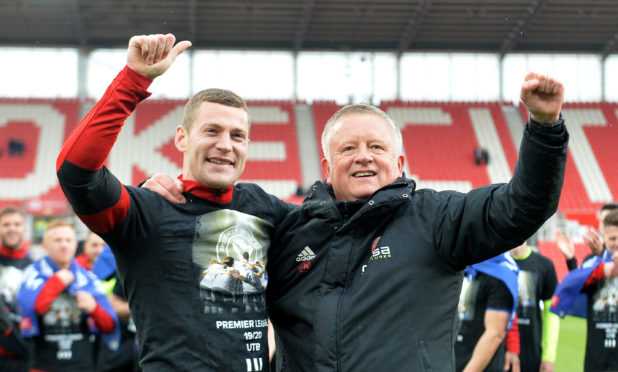 The head was clearing on Tuesday morning after the mother of all celebrations.
Paul Coutts had, it is fair to say, enjoyed three days of partying following Sheffield United's promotion to the Premier League for the first time in 12 years.
His partner Vicki stopped him in his tracks. "Why did you go to the snooker yesterday?"
He replied: "How did you know I went to the snooker?"
"Because you're all over the internet!"
Sheffield United midfielder Paul Coutts looked like he enjoyed last night's promotion party… Sat in the front row of Trump v Ding, had a swig of the ref's water, nearly fell asleep, staggered out after one frame, not seen again.

— David Coverdale (@dpcoverdale) April 29, 2019
Coutts' visit to The Crucible on a bleary Monday went viral, with the Aberdeen-born midfielder sat in the front row at snooker's premier tournament.
"It was the worst possible place to be sat – right where the referee's assessor sits. I drank the referee's water, fell asleep and only lasted one frame. I like snooker, but it wasn't the best after a few days of celebration."
While he may have struggled to sit and watch a table of reds, the English Championship table made altogether better viewing for the red-and-white half of Sheffield.
Two promotions in three years have returned the Blades to the top flight, where they last played in 2007. That year a goal from Carlos Tevez, then at West Ham and the subject of a controversial third-party ownership deal, sent them down on the final day.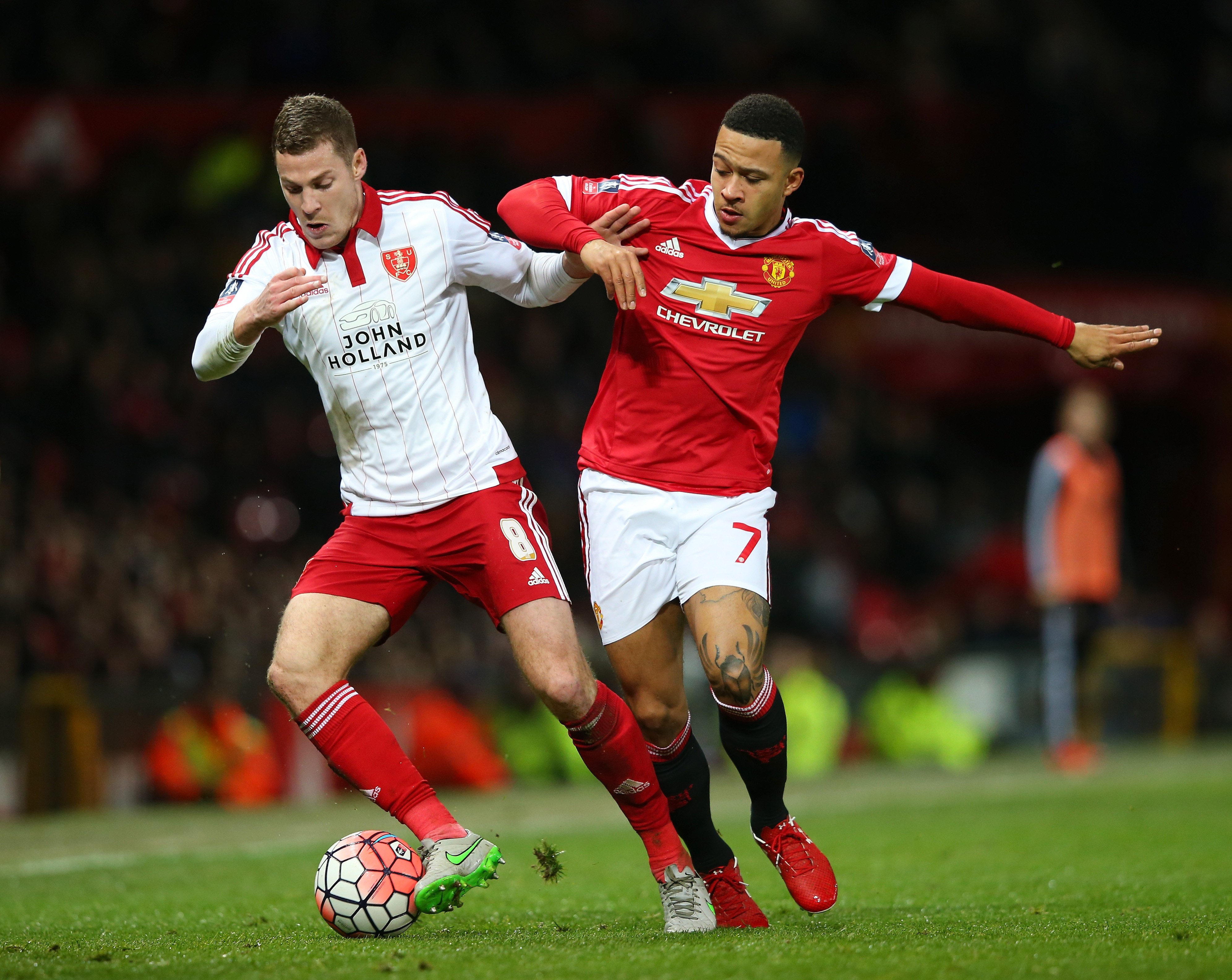 Coutts has played his part this year but it was a bit-part role that ultimately persuaded him life lay away from the Premier League's bright lights.
On the back of a long spell sidelined with a broken leg, Coutts came back this season and made 13 appearances as United ran Norwich City close for the title. An offer was there from boss Chris Wilder to extend his stay, however the ex-Highland League player – a title winner with Cove Rangers – opted to move on.
"I had a discussion with the manager and he asked what I wanted to do. On the back of being injured and play a bit-part role, even though it was a fantastic season, I needed to go and play. We agreed that it'd be best if  I found somewhere else. There was a contract there for me but I needed to play.
"I had sort of made up my mind through the season. Playing the role of a back-up or playing when other people were struggling is hard. It's not for me and I'm not at my happiest away from football.
"I'm leaving on a high, on the back of two promotions in three years and it's been a fantastic journey. I couldn't be leaving in a better situation and I'm delighted with how things went for me."
An extended break awaits Coutts over the summer as he plots his next move, with a return to Scotland not ruled out. Vicki and their twins Jackson and Ivy will be the priority wherever he goes.
"I need somewhere they're going to happy and I'm going to be playing. We can set up there, really."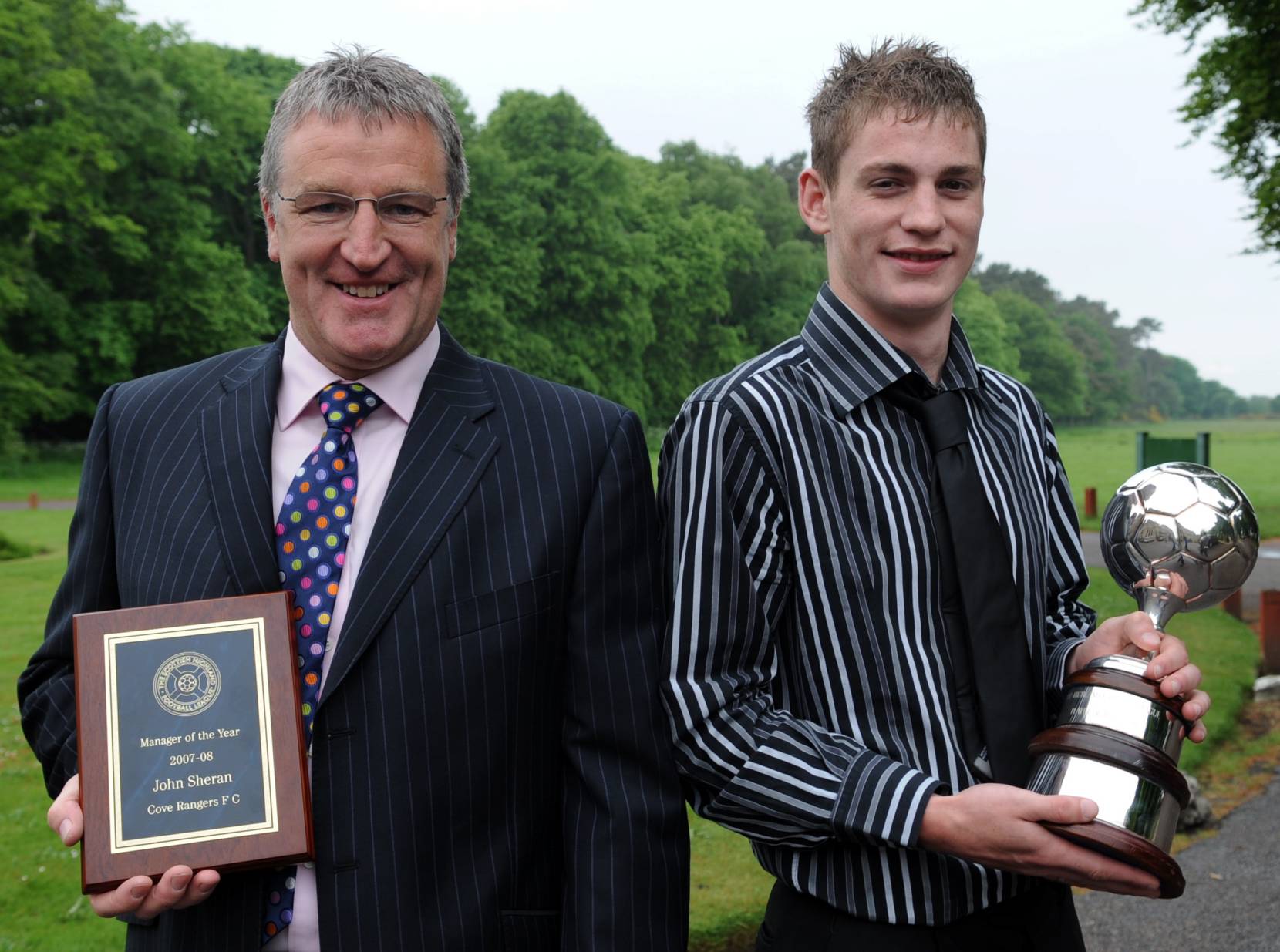 He feels fortunate to have played at Peterborough, Preston North End and Derby County as well, since departing Aberdeen 11 years ago.
However, home came calling last month when he heard that former manager and mentor John Sheran, the Cove Rangers boss, had been taken ill with a heart attack.
Sheran has sat out Cove's games as they look to realise their dream of getting into the SPFL, with the Highland League champions facing Berwick Rangers in the second leg of their pyramid play-off on Saturday.
"I've spoken to John a little bit since and wished him well. He's a massive influence on me and gave me my start in the game.
"I still value his opinion and we touch base on football-related stuff. It was a real shock (to hear the news) on the back of the title win but I'm just glad he's OK. Hopefully he'll be returning to the touchline if they get into the SPFL.
"It's all set up for them to go up into the leagues. Maybe I'll end up there next season, you never know."