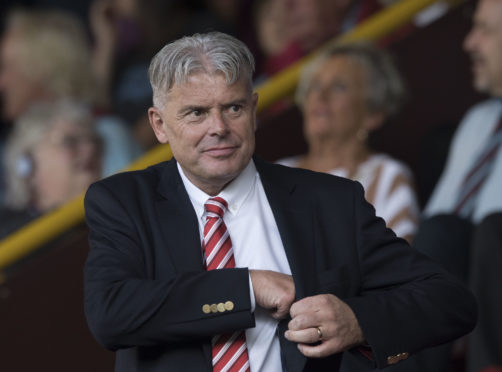 Outgoing Aberdeen chairman Stewart Milne believes the fact his successor Dave Cormack is based in the US may prove to be a blessing in disguise once he takes control of the club.
Cormack is based in Atlanta for nine months of the year and Milne believes being away from the coalface of the Dons may prove a boon for his replacement.
The current incumbent said: "Dave's got the added benefit that he will be at the other side of the Atlantic most of the time but when you live in the midst of it, when the team is going through a tough period, it doesn't matter where you go – you hear about it.
"Some people are nice the way they criticise but then the others could be pretty blunt.
"It does consume your life unless you're prepared to learn to live with the fact you take the good with the bad and there is much more bad than you ever see good."
With two decades of chairman experience under his belt, Milne will remain as a director and will be available to offer advice should Cormack seek it but he is happy to let the new incumbent forge his own path and shape the north-east club as he sees fit.
He said: "I think Dave will have his own approach.
"He is aware that he has to make sure he doesn't set expectation levels that puts everyone under pressure.
"If they aren't met then it will come back to him.
"He is a pretty shrewd individual and has been around the business world for a long time.
"It will be a new challenge but I think Dave and I share some common things.
"We are both ambitious, there is a drive and determination there and once he gets through that initial period he will come forward with his plans for the board and the changes he feels might be appropriate.
"He has been part of what we have come through in the last three years, getting Dave embedded in the club.
"He has been contributing to the medium to long-term plan and there is a clear strategy there for the club to move forward.
"That will not change dramatically.
"Maybe certain aspects of how we get there we will relook at, but I don't think anyone should have the expectation that there is going to be radical change and we are going to be a cash-rich club."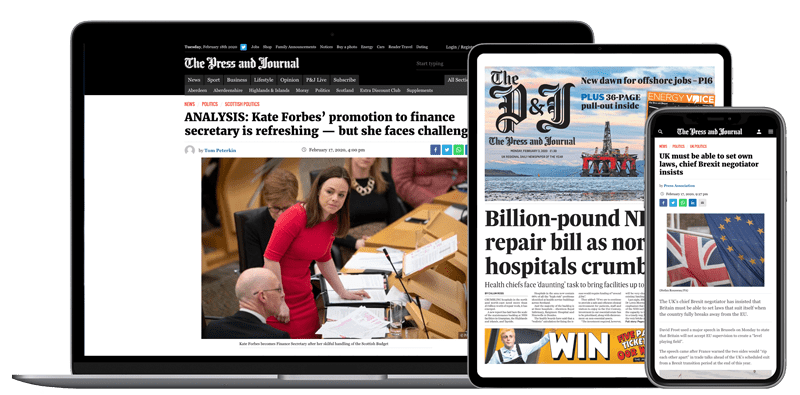 Help support quality local journalism … become a digital subscriber to The Press and Journal
For as little as £5.99 a month you can access all of our content, including Premium articles.
Subscribe