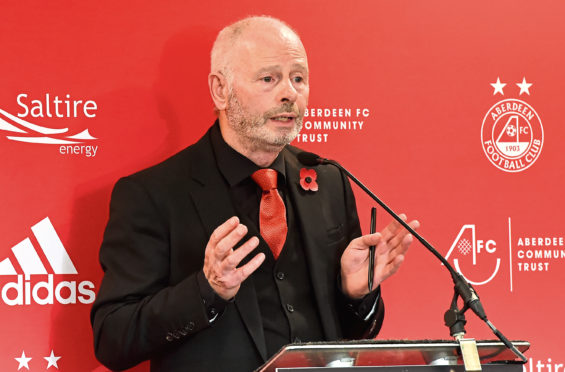 Stewart Milne has made a fresh appeal for change in Scottish football as he prepares to step down as Aberdeen chairman.
The 69 year-old's 21 years at the helm of the Dons will come to an end at tonight's annual meeting when he vacates the chairman's seat for successor Dave Cormack.
As Milne prepares to take a back seat and let Cormack take control the outgoing chairman will step aside with one final plea for the decision makers in the country to pool their resources and create one body to run the game.
He said: "I've said for a long time that if we had one consolidated body run by the right people we might start to see he game moving forward with a common agenda.
"In many ways Scottish football has come through its most challenging period in the last 20 years that it has ever been faced with.
"There have been some good things done but I think there were some real opportunities there that we missed.
"One of the good things in America is that they've got a much stronger central control of the game.
"It's clear that the environment of the clubs operating in that they are expected to deliver.
"But the good thing is we have been forced back to doing more on youth development going forward and we have started to see some of the benefits coming through at clubs.
"That's the only way we can get back competing in Europe again as we are never going to buy ourselves into a position that so many other clubs are."
Milne has tried and failed to bring about change and he fears the personal agendas of individual clubs will prevent what is in the greater interest of the game as a whole being given the precedence.
He remains hopeful change will eventually come but is not expecting it to happen anytime soon.
He said: "It would need some of the bulk of the top clubs to get their heads together but it's been tried and failed. I think if we had the courage to bring somebody independent in to come up with a plan and a structure for going forward eventually a lot of benefits would come through at national and club level.
"But it is difficult to see ourselves getting into that position.
"We have a particularly difficult situation in Scotland that we have two clubs that are so much out of line with the rest of the game in terms of their scale.
"Their needs and aspirations are different from the majority of other clubs but I do believe there is a lot more common ground that could be seized upon that wouldn't be detrimental to them either.
"But I'm not sure it will ever happen."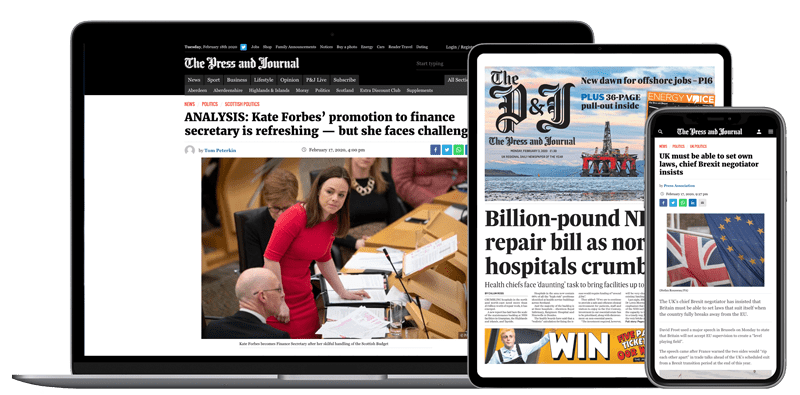 Help support quality local journalism … become a digital subscriber to The Press and Journal
For as little as £5.99 a month you can access all of our content, including Premium articles.
Subscribe