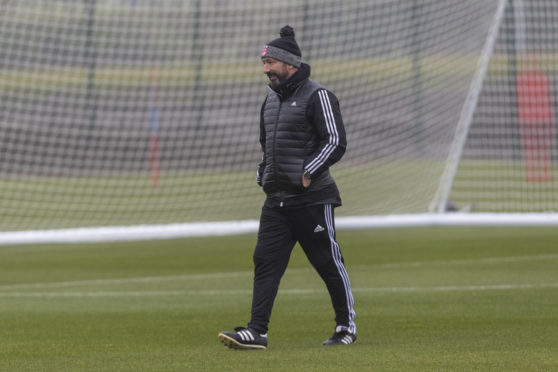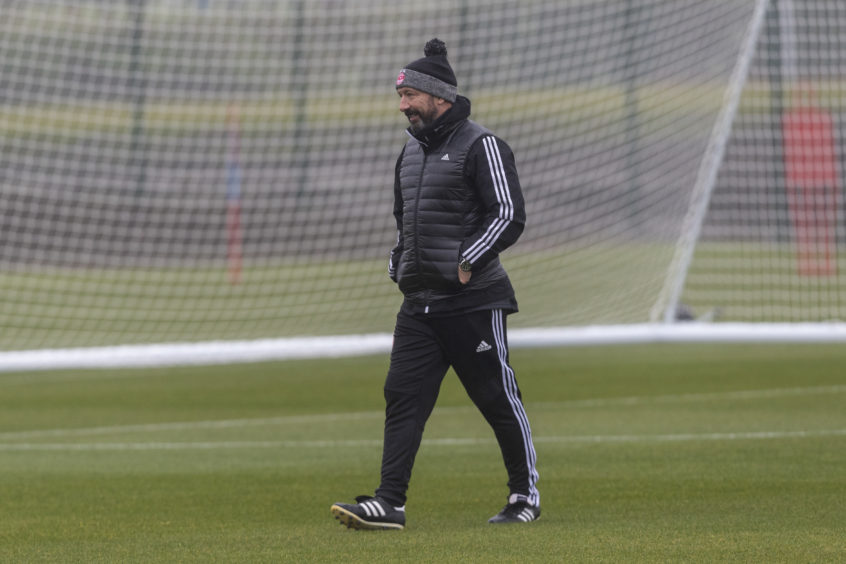 Pre-season training is back but not as they know it for the Aberdeen players.
Members of the Dons first-team squad were put through their paces at Cormack Park yesterday by manager Derek McInnes and his coaching staff.
But in an unprecented year it is clear an unprecedented training programme is going to be required – one which involved regular testing for COVID-19 and social distancing.
A new set of challenges for football clubs but one McInnes is confident can be successfully navigated in the months ahead.
He said: "I need to praise the club. They have done a brilliant job in ensuring the measures have been put in place in terms of equipment.
"Up to last week we were still waiting to hear whether the testing capability would be there which is why we pushed back training to this week.
"We're at a position now where we have a safe environment and can guarantee the safe monitoring of everyone. We've done all we can.
"The staff were all tested on Sunday.
"I have to thank our medical staff. Dr Gary Ritchie and Adam Stokes, our head of medical, have done a brilliant job in ensuring the preparation for training has been done.
"We were at the training ground on Thursday to go over the protocols which are now in place and we had a zoom call with the players on Friday to go through the procedures we all have to follow to ensure the early training sessions all run smoothly.
"We have restricted space and social distancing measures to follow due to the current guidelines in place but it won't stop us doing our work.
"There is a specific number of players who can be on a pitch at any one time and that will be the case for the first four days."
Cormack Park, which was officially opened by former Dons boss Sir Alex Ferguson on October 31 last year, could not have been better timed.
McInnes believes the Dons could have overcome the hurdles they now face but is relieved he can now count on the training ground and community hub during the pandemic.
He said: "Had we not been at Cormack Park it would have been a challenge. Our hub would have been the Barracks at Bridge of Don and it would have been three sessions a day.
"The practicalities of working somewhere else would have presented more of a challenge so we're grateful to have the space and privacy to do our work at Cormack Park.
"As it is stands we are permitted to have eight players on a pitch at any one time. You are talking about two players working per quarter of a pitch. Had we not been at Cormack Park it would not have been possible for everyone to work at the same time.
"Due to Cormack Park being up and running and the pitches we have there we can work comfortably. The goalkeepers can work with Gordon Marshall separately and we can work with the fit players on other pitches.
"In terms of the first team squad we'll have three groups of eight players working on different pitches."
The Dons, like every other Scottish club, are following the advice of the Scottish Government but McInnes is hoping the projected move to phase two of the route map out of lockdown will lead to players experiencing a more traditional regime by the end of the week.
He said: "Hopefully by Friday the Scottish Government will have sanctioned a move to phase two which will give us a little more freedom and help us work closer to what a traditional pre-season is for players without flouting any rules of course.
"We're working towards our first game being played on August 1 which is why we need seven weeks to get ready.
"Any longer than that would be too long and any less after a three month break would not be long enough.
"People forget it has been three months since the players took part in any competitive training and rushing them back would have been a real challenge.
"As it stands things need to move at a good pace if we are to be back in early August. We are waiting for the return to play working group to come back with their report and we don't know when we will have the ability to have friendly matches either at a stadium or training ground.
"Playing friendlies is a huge part of preparation any season but none more so than this year. It is only the Premiership clubs training for a return in August and I would imagine we'll have to play each other to prepare in bounce games as part of the work we're all doing to be ready."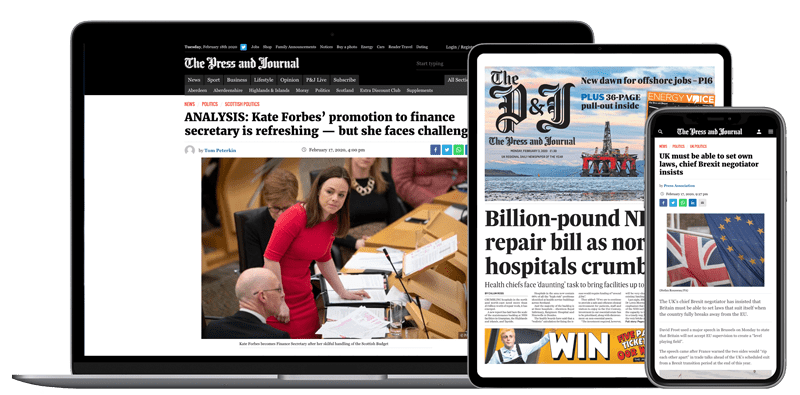 Help support quality local journalism … become a digital subscriber to The Press and Journal
For as little as £5.99 a month you can access all of our content, including Premium articles.
Subscribe