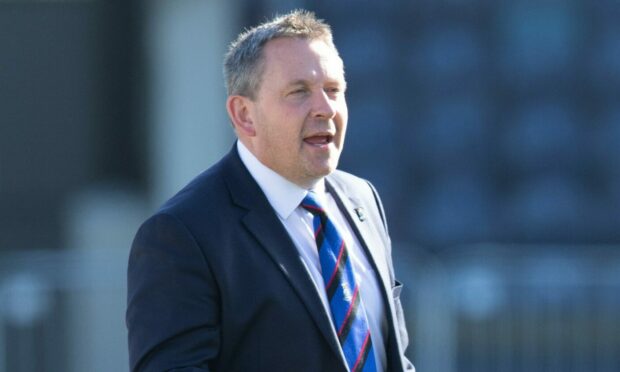 Inverness head coach Billy Dodds will run with a tighter squad in the Championship next season – but he reckons players will be able to fill multiple roles within his team.
Dodds snapped up former West Brom left-back Zak Delaney, an Irish youth international, on Monday for his fourth signing this summer.
He follows winger Nathan Shaw, striker Steven Boyd and centre-half Max Ram into the Caledonian Stadium.
Delaney was on loan at National League South side Bath City last year, having come through the youth system at the Baggies, of the English Championship.
Welcome Zak! 🔴🔵

📷 @TMPfoto pic.twitter.com/kvEfXOuDiT

— Inverness Caledonian Thistle FC (@ICTFC) July 4, 2022
The Highlanders, who are also closing in on their former forward George Oakley, will be pushing for the second tier title after losing the Premiership promotion play-off final to St Johnstone in May.
With experienced central defender Kirk Broadfoot moving on, bringing in Delaney – who can also play in the middle of defence – opens up options to ICT boss Dodds.
He said: "We're going to run with a smaller squad, but we're going to have versatility. We are going to have even more of that than last season.
"Everyone we're signing looks like they can fit into most positions defensively.
"The club have been great, but sometimes you can have too many (players), although there were times last season where we only had three or four on the bench.
"Even if we pick up injuries, we might have enough. We might look at it differently come the winter transfer window, but right now we're thinking of just one or two more."
Delaney 'well-coached' at West Brom
Dodds has been impressed by Delaney, who has come through victorious games as a trialist against Clach and Brora Rangers.
He also got game-time in a 6-3 bounce game, closed-door win against Premiership St Johnstone on Tuesday.
Dodds believes the youngster fits the bill on several levels and that's why he secured the talented lad on a two-year deal.
He said: "We're delighted to sign Zak. He's a young lad with an unbelievably good attitude.
"Irish boys tend to have that steeliness and toughness about them.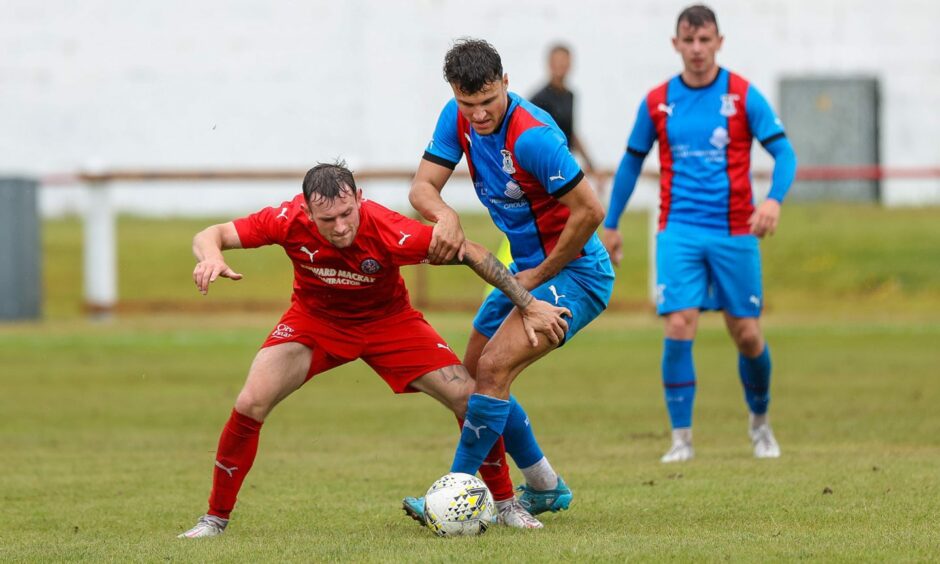 "He's got good standards and has been well coached at West Brom. He was also on loan at Bath last year and that has helped him, too, a bit like (another new defender) Max Ram.
"He's a great boy and the type we're looking for at this club – he's hungry and wants to do well in his career."
Oakley deal remains in the pipeline
Dodds, meanwhile, confirmed the club remains confident of bringing former striker Oakley back to Inverness.
The Englishman, 26, who was at Woking last term, came off the bench in the match against Saints after also playing at Brora at the weekend.
The Inverness boss believes the hitman, who scored 17 goals in 62 outings for ICT between 2017-2019, would be a fine addition to the pool.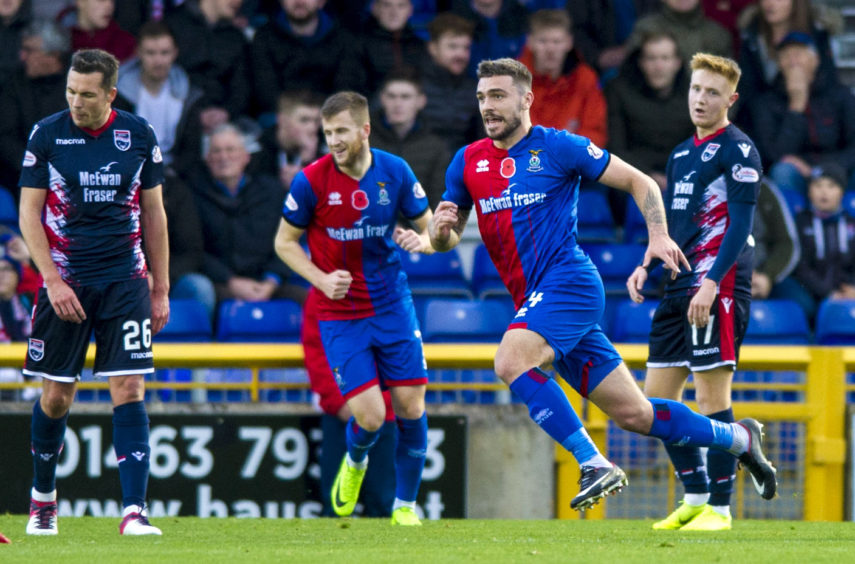 He added: "I spoke to George and both parties are happy. He will bring something different to our team.
"He's a great lad who works his socks off. He's got quality and scores goals at this level. Hopefully we can get something done.
"He's a lovely boy who had determination and a hard-work ethic. He just wants to succeed and I like that."
Mckay and Samuels looking sharp
Striker Billy Mckay, who scored three against the Perth Saints on Tuesday, is in fine form this pre-season, as is fellow forward Austin Samuels – and Dodds thinks both attackers have looked strong.
He said: "Billy got that wee lift from his injury when he joined us. He went on a strong run then it dipped a wee bit.
"This pre-season will really help Billy because he never had a pre-season last year, much like Austin Samuels I believe, who is also looking so strong right now.
"Billy is looking sharp and strong."