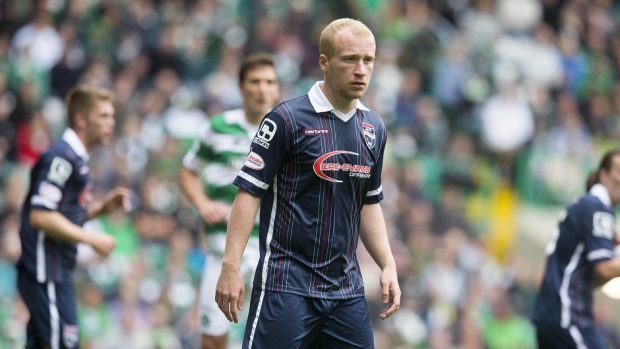 He has been his club's main goal threat all season, but Liam Boyce believes he still has to prove himself worthy of a place in the side for next month's League Cup final.
The Northern Ireland international has scored 17 goals for the Staggies this term to help his club challenge for a top six place and reach the League Cup final.
His form was rewarded with a one-year contract extension but with the Hampden showpiece against Hibernian looming on March 13, Boyce insists his place in the side is not secure.
He said: "The manager will be pleased as it means everyone is playing for a place in the cup final team every week.
"We've got five attackers at the club and if someone doesn't play well one week there are others waiting to come in and take his place.
"I want to keep my shirt and keep playing and with David Goodwillie coming in on loan from Aberdeen that competition has become even greater.
"I can see he is a top-class player just from training, but it is the same throughout the team.
"Alex Schalk is a class player but the semi-final against Celtic was his big arrival. He was brilliant up front on his own and he has kicked on from there.
"He has learned how to play the Scottish game now and he is getting stronger with every match. He is improving all the time and I expect there is still more to come from him.
"That's why it is so important to keep my form up."
Boyce will get the chance to remind his manager of his qualities when Dundee United, the Premiership's bottom club, visit Victoria Park today.
United remain adrift at the bottom of the league, but the improvement in recent weeks has not gone unnoticed by Boyce.
But the former Cliftonville forward has pressing goals of his own, namely securing a top six finish for his club. With the chase to be in the top half intensifying he knows his side cannot afford a slip today.
He said: "Dundee United have been doing well the last couple of weeks and we will have to play well to stop them.
"We're trying to look at the teams ahead of us rather than what is coming behind us and we know if we keep winning games will pull further away – that's our focus.
"From ourselves down to 11th place it is really tight, but with six games to go before the split every one will be crucial.
"It's crunch time and we know we need to perform now. The fact the games are so important means the cup final has been on the backburner.
"Every game is huge and it means we haven't had time to think about anything other than the next one, we know it is crucial we keep winning."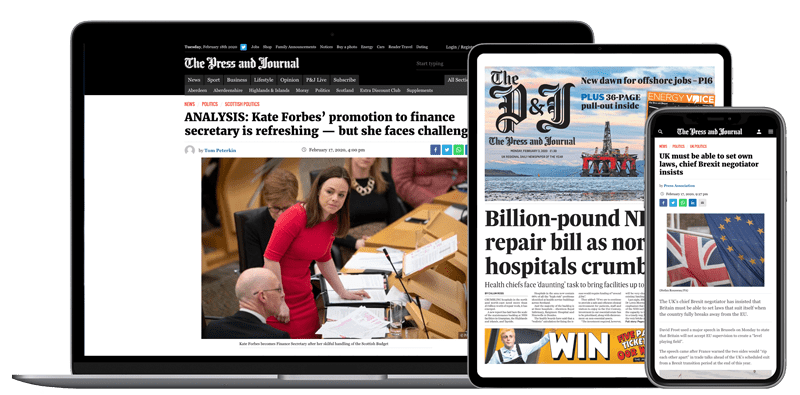 Help support quality local journalism … become a digital subscriber to The Press and Journal
For as little as £5.99 a month you can access all of our content, including Premium articles.
Subscribe