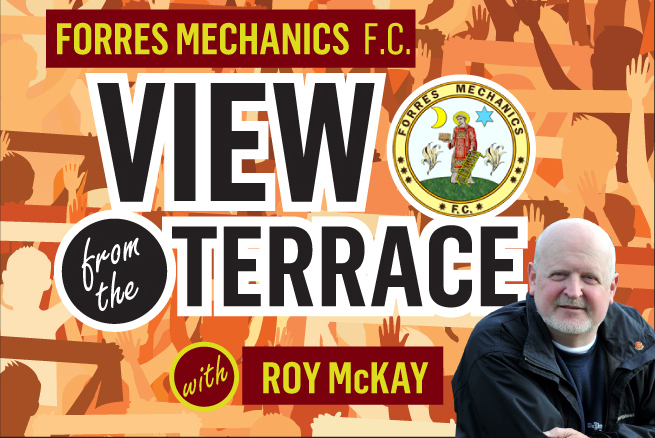 What a difference a week in football makes after last Saturday's home loss.
Two games, two wins and six points, having dispatched a poor Clach side 5-2 at Mosset Park on Wednesday night they then went to Fraserburgh on Saturday and won 2-1, well done to Charlie and the boys.
This was my first visit to Bellslea Park and the first thing I noticed was the slope of the pitch – I thought nowadays all pitches had to be flat, the second thing I noticed was how compact the ground was – the fans are almost on the match grounds!
Forres chose to play with the slope in the first half leading 2-0 at half time against a lacklustre Broch side, who even missed a penalty – brilliantly saved by Knight. There was more skill, passion and desire on display shown by the boys 5-a-side half time entertainment than by the entire Broch first team.
The Broch played much better in the second half with the slope (maybe there is something in having a sloping pitch) and with persistent drizzle, the ball became very slippery and Knight let it slip through his hands from a corner to gift Broch their goal, however some fine saves and poor finishing combined to allow Forres to hang on for a deserved win, their first win here in 13 years.
But just how bad are Highland League referees nowadays?
Making decisions that not only baffle the managers and players but also both sets of fans. Blatant shirt pulling, pushing and hugging going unpunished and seemingly innocuous challenges resulting in bookings, very frustrating all round.
All we want is consistency on decisions but all we are getting is consistent inconsistency – oh well maybe next week will be better, we live in hope.