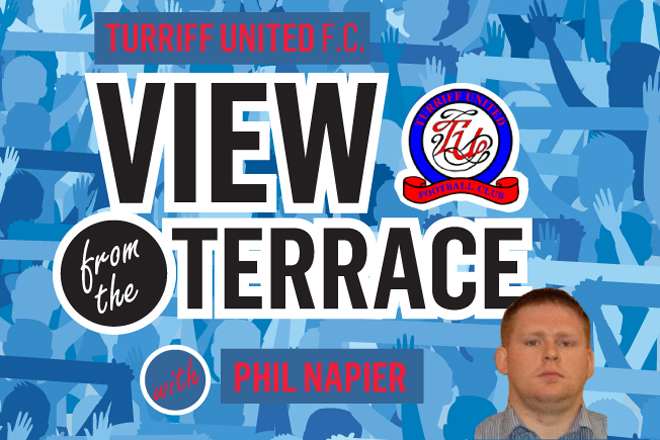 What a week to be a Turra fan! Unfortunately I can't talk too much about the game as I wasn't there to witness what by all accounts was a fantastic advert for the Highland League.
I was attending a wedding that night and would never have made it back in from Wick but I was truly gutted to have missed it. The updates I was receiving by text almost caused a minor heart attack.
Firstly going 1-0  up so soon in the game, you usually start praying that the lads don't become complacent and take their foot off the gas, and credit to them it sounds like they didn't at all.
1-0 up to 2-1 up then 3-2 down and to get the equaliser so late on you would think that a draw would have been a relief – not anymore – the drive in this team to carry on and complete a remarkable comeback to win 4-3 in the 92nd minute of the game just shows how much desire there is in this group of players to not let any points slip unnecessarily.
Being deducted three points at the start of the season if I am honest didn't really phase me. I thought with a new manager in place it might take a season or two to turn it round and maybe start heading for a top five place in the league so three points might have meant the difference between eighth and ninth or ninth and tenth –  not really a big deal.
As the season has gone on and we are holding steady in the upper echelons of the league it has started to grate on me a little more (hypocritical I know), but now I am leaning towards those three points possibly being the difference between second place and fourth and that becomes more of an issue for me.
Having read through the rule book I strongly agree that no 'crime' was committed that day and we were made an example of rightly or wrongly.
If that is the case then fine but surely we all need to be singing from the same hymn sheet if that is going to be the way forward? Not wishing to drag other teams into the mire here but there was an issue up at Buckie that was classed as an 'admin error' when a player appeared on the pitch who –if facts I have heard are true- was not named on the team lines. We have heard nothing of this since. Why is one an admin error worthy of nothing and the other costs three points and a fine?
More recently Peterhead made the admin error of allowing a suspended player to play…. a fine was implemented (sizeably more than our fine) and the tie was to be replayed. Why is it different? Could we have played the game again?
Another issue that arose in my mind was if we were docked those points, why weren't Strathspey awarded the three points? Would that not be the normal procedure?
Anyway forgive the ramblings of an aggrieved fan and back to the happiness of current form.
It was a fantastic result beating Wick last Saturday, our game against Deveronvale last midweek was called off due to a waterlogged pitch so has been rescheduled for this midweek instead.
Fingers crossed this one goes ahead. Saturday sees the lads have a well-earned rest as Brora are active in the fourth round of the Scottish Cup taking on Queen of the South away from home (as the sole representative from the Highland League left in the cup I would like to wish them the best of luck  – god that stuck in my throat!).
Lastly I would like to apologise profusely to the woman who almost jumped out of her skin as the car I was a passenger in drove past her in Aberdeen at the precise moment the text came through saying that Gary Harris had scored and we were 4-3 up. The almighty roar I let out along with a few excited expletives could probably have been heard all the way up in Wick so the poor lady standing right outside the open car window had no chance!
Until next time…enjoy your fitba! MIT!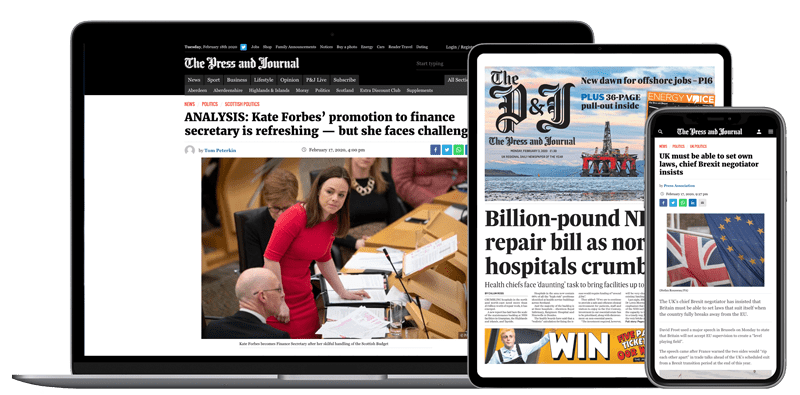 Help support quality local journalism … become a digital subscriber to The Press and Journal
For as little as £5.99 a month you can access all of our content, including Premium articles.
Subscribe