Abba star Agnetha Faltskog has announced the release of a reimagined version of her acclaimed 2013 album A, titled A+.
The musician, part of the world-famous Swedish four-piece, will also be releasing a new single, which was recorded in 2023 and added to the album.
The track, Where Do We Go From Here?, is the first offering of new music in 10 years from Faltskog as a solo artist.
A+ is due for release via BMG on October 13 2023.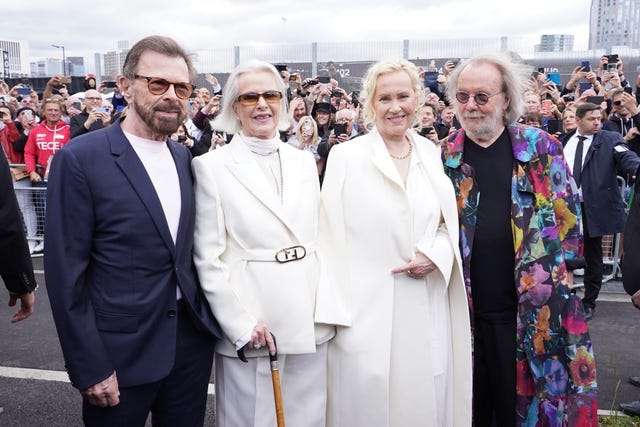 The original album was written especially for Faltskog by songwriter and producer Jorgen Elofsson.
Approaching the 10-year anniversary of the album, the pair discussed what the record would sound like if it was created in 2023 and decided to explore the idea together, along with fellow producer Anton Martensson.
A+ features a new track listing with songs from the original album stripped back, throwing away the old music while retaining the original vocals.
Released in 2013, A was Faltskog's first album since her 2004 cover album My Colouring Book and first original material since 1987's Stand Alone.
The album features Take That's Gary Barlow on I Should've Followed You Home, as well as Faltskog's first self-penned track in nearly 30 years, I Keep Them On The Floor Beside My Bed.
"A couple of years ago I heard one of the songs from my last album A on the radio," Faltskog said. "I have lots of fond memories from making that album, so I couldn't help but smile, time flies.
"Suddenly it hit me, what would the album sound like if we had made it today? I couldn't stop thinking about it.
"I reached out to the boys who produced A back in 2013 – 'What would you guys think about reimagining A and making a totally new version of it?'. They loved the idea! 'Let's try!'
She continued: "A while later I heard the first reworked song, and I must say I absolutely loved it! It sounded so fresh and modern, even better than I had imagined it.
"We named the album A+ and as a cherry on top we even recorded a brand new song.
"Now I can't wait to hear what you think about it. I hope you like it as much as I do."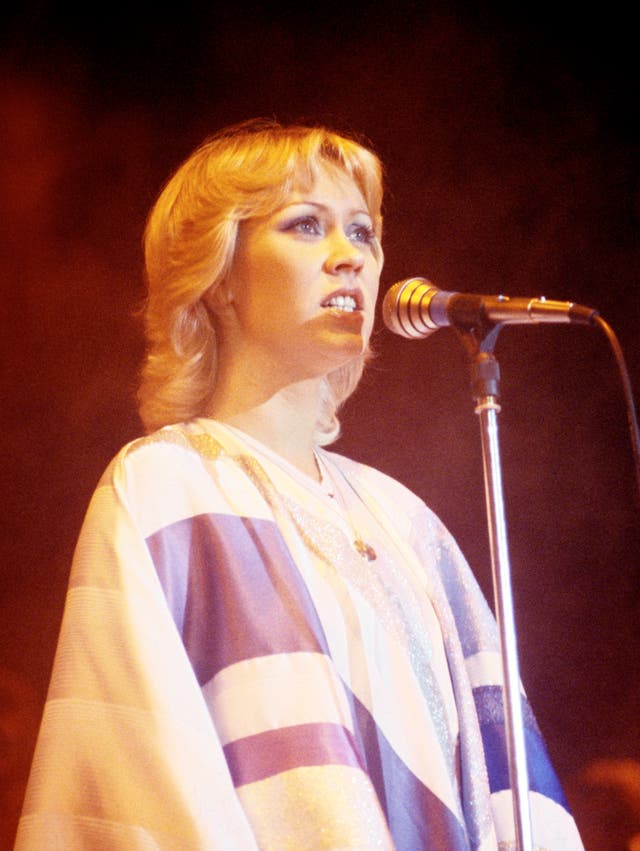 Elofsson, whose songwriting resume includes pop giants like Celine Dion, Britney Spears, Kelly Clarkson and Westlife, said: "When we made the album A 10 years ago, it was a bit of a reaction against EDM and the dance music that dominated the pop world at the time.
"We therefore did something that was exactly the opposite, arranger Peter Nordahl created timeless string arrangements.
"Now, when we brought the songs into today's music world, we were all surprised by how well it works. The songs have blossomed into the pop songs they are at their core.
"Anton, who wasn't there last time, comes from a different generation and has played with completely different rhythms."
Faltskog first achieved success in Sweden with the release of her 1968 self-titled debut album and along with Anni-Frid Lyngstad, met Bjorn Ulvaeus and Benny Andersson in 1969.
In 1974 the quartet changed their stage name to Abba, an acronym of their first names, and won Eurovision in Brighton with Waterloo.
Faltskog and Ulvaeus married in 1971, but divorced in 1980.
Following the unofficial break-up of Abba in December 1982, Faltskog enjoyed success as a solo artist with three albums and a leading role in the 1983 Swedish comedy film Raskenstam.