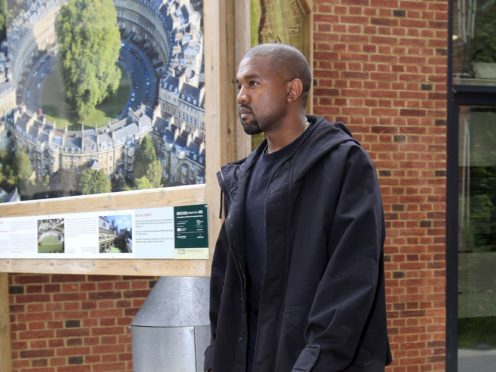 Get Out writer Jordan Peele joked he was inspired to write a sequel to the horror film by a Kanye West tweet.
West, 40, has been prolific on Twitter in recent days, posting about a wide range of subjects including fashion, music and even US President Donald Trump.
On Wednesday, he made a series of bold statements, claiming to make more money from shoes than Michael Jordan, calling Mr Trump "my brother" and even having a dig at Barack Obama.
And Oscar-winning screenwriter Peele appeared to poke fun at one of his messages, joking he had been inspired to write a sequel to 2017's Get Out.
West tweeted a picture from his Los Angeles home, alongside the caption, "do this look like the sunken place", a reference to Get Out.
Peele quoted the tweet and wrote: "*Gets inspired *Starts writing 'Get Out 2'."
The post has so far been retweeted 98,000 times.
And Peele was not the only celebrity to reply to West's flurry of tweets.
After tweeting about Trump, Chicago-born West then turned his aim on former president Obama.
He tweeted: "Obama was in office for eight years and nothing in Chicago changed."
It appeared to be a reference to the city's high murder rate.
This prompted Boy George to respond, leaping to the defence of Obama.
He said: "Everything in the world changed! The frequency, the vibe, there was love in the air.
"@BarackObama was sleek and cool and like Fred Astaire!"
Following West's tweets on Wednesday, his wife and mother of his three children, Kim Kardashian, also took to Twitter to defend her husband.
She slammed "media outlets" who "made this about Kanye's mental health".
Kardashian added: "He's a free thinker, is that not allowed in America? Because some of his ideas differ from yours you have to throw in the mental health card?
"That's just not fair. He's actually out of the sunken place when he's being himself which is very expressive."
After defending West's tweets about Mr Trump, Kardashian said: "Mental Health is no joke and the media needs to stop spitting that out so casually. Bottom line."