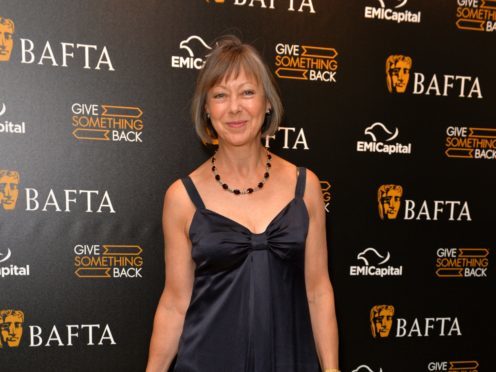 Jenny Agutter has supported her Call The Midwife co-star Helen George after the actress attacked a viewer who commented on her weight.
George, 33, who plays midwife Trixie Franklin, had hit back after a viewer tweeted to say she was "massive" and that she "should be put on a diet".
The star had filmed the hit BBC One drama while she was pregnant.
Agutter, 65, who plays Sister Julienne, said the tweet criticising George's weight had been posted by an "idiot".
And she told ITV show Lorraine of her co-star: "She responded in a way from all mothers, which is, what an extraordinary thing, how wonderful it is, you put on weight when you're pregnant and she wants to feed naturally and she wants to be a good mother."
She added: "Part of it is that she is prominent. She is gorgeous and she is so glamorous. Sometimes there's envy there."
After a viewer wrote that "Helen George is massive. She should be put on a diet", the actress fired back: "Sorry if my chins offended you, I chose to feed my baby healthily and not starve myself in a selfish act to look good on TV.
"Would you say this to a pregnant lady's face? You should look on pregnant ladies' multiple chins with love, they are busy making the future x"