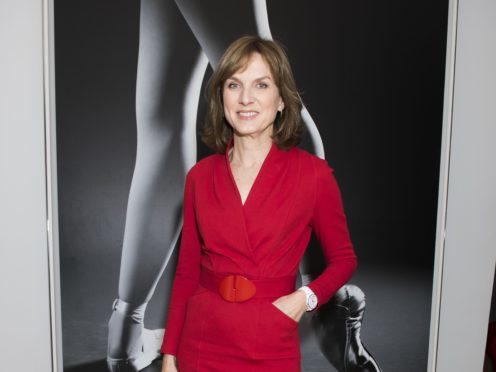 Fiona Bruce flagged down a passing police car to get her to another studio to present the News At Six after a technical glitch caused havoc at BBC Broadcasting House.
The team decided to head to the BBC's Millbank studio after a day of problems.
And finding traffic at a near standstill thanks to a demonstration, the news anchor and Antiques Roadshow host persuaded a policeman, Josh, to get her to the other studio with minutes to spare.
And Bruce told the Press Association: "I've never had to do that before in 19 years of presenting the news."
BBC News home editor Mark Easton had tweeted pictures of the frantic journey.
"In a taxi with Fiona Bruce and editor of BBC News At Six heading for Millbank. Studio at Broadcasting House gone down!! Traffic dreadful. Aagghhh", he wrote.
"Now in a police car being escorted through the demo. BBC News is at stake!"
And later he added: "Policeman Josh has saved the day! BBC News should be on air!!"
Earlier in the day, the BBC has been forced to run previously recorded content on its live news channel due to the technical issue.
Viewers were left baffled when BBC News's Afternoon Live programme showed repeated programming from an hour beforehand, along with a small "recorded" banner visible on the top left of the screen.
A BBC spokesman previously said: "We're working hard to resolve this as quickly as possible. The BBC News website is operating normally."
The issue appeared to last for around one hour before the news channel returned to air.