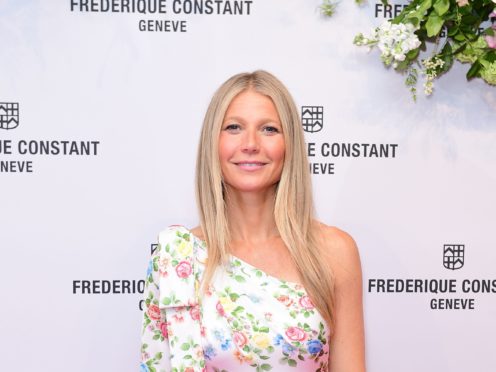 Gwyneth Paltrow has shared the first picture from her wedding with television producer Brad Falchuk.
The US actress tied the knot with the Glee co-creator in September in front of celebrity guests including Robert Downey Jr, Steven Spielberg and Cameron Diaz.
On Friday, Paltrow, 46, posted a picture from the big day to Instagram. It shows the newlyweds walking hand-in-hand down the aisle at the ceremony held at Paltrow's home in New York.
Friends and family threw flower petals in the direction of the beaming couple while Apple Martin, Paltrow's 14-year-old daughter with former partner Chris Martin, can be seen in the background.
Paltrow captioned the image: "Took me a minute to get it together, but at long last, for those who have requested, a little look inside the best day of our lives. #thefaltrows."
Paltrow shared more pictures and further details of the September 29 wedding on her lifestyle website, Goop.
She used the cover of Goop Magazine to announce her engagement in January, after dating 47-year-old Falchuk for three years.
Paltrow wore a custom lace Valentino Couture gown for the occasion while the men wore Tom Ford suits.
Chefs Francis Mallmann and Mario Carbone cooked dinner for the celebrity guests while Paltrow turned to her close friend Stella McCartney for her reception outfit, a white jumpsuit with a cape.