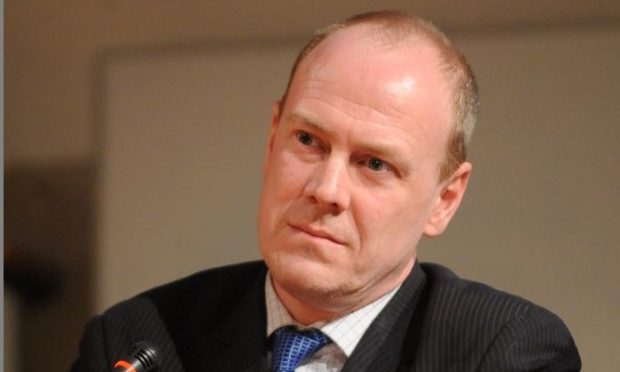 More than £125million was lost at fixed-odds betting terminals across the north and north-east between 2008 and 2016, according to new figures.
The estimates, calculated by the Campaign for Fairer Gambling, have prompted calls for the UK Government to take action to tackle the "crack cocaine" of the industry.
In Aberdeen city, where there are 60 betting shops and 226 machines, an estimated £63,514,755 was lost over the eight-year period.
In Aberdeenshire, where there are 23 shops and 86 terminals, an estimated £24,347,321 was lost between the same dates.
The numbers for Highland, Argyll and Bute and Moray were £17,995,845, £11,644,368 and £7,410,053 respectively.
In the Western Isles, the estimated loss was £1,058,577 and zero in Orkney and Shetland.
Across Scotland as a whole, more than a billion was lost, around £170million in 2016 alone.
SNP Aberdeen Central MSP Kevin Stewart said he had used his role as planning minister to place greater restrictions on new betting shops opening up with terminals, but that the ability to take actions on existing machines remained reserved to Westminster.
He chaired an inquiry into the issue in the last parliament and has called for measures to be introduced, including maximum stakes of just £2, and for an outright ban to be considered.
He said: "I previously described these machines as the crack cocaine of gambling because of their addictive nature.
"I am completely fed up of UK ministers dragging their feet on this issue while the people I represent have to suffer the consequences."
Gail Ross, the SNP MSP for Caithness, Sutherland and Ross, echoed his call, branding the machines "toxic".
She suggested reducing the number of machines allowed in bookmakers and reducing the amount of time that can be spent on them, among other steps.
A Department for Digital, Culture, Media and Sport spokesman said the government was currently undertaking a review of the gambling sector – due to be published in the autumn – focusing on stakes and prizes of machines, social responsibility and advertising.
He added: "We have been clear that we expect the gambling sector to protect players, help people stay in control of their gambling and ensure they know where they can get help and advice if they need it.
"But there is clearly more work that is needed in this area."